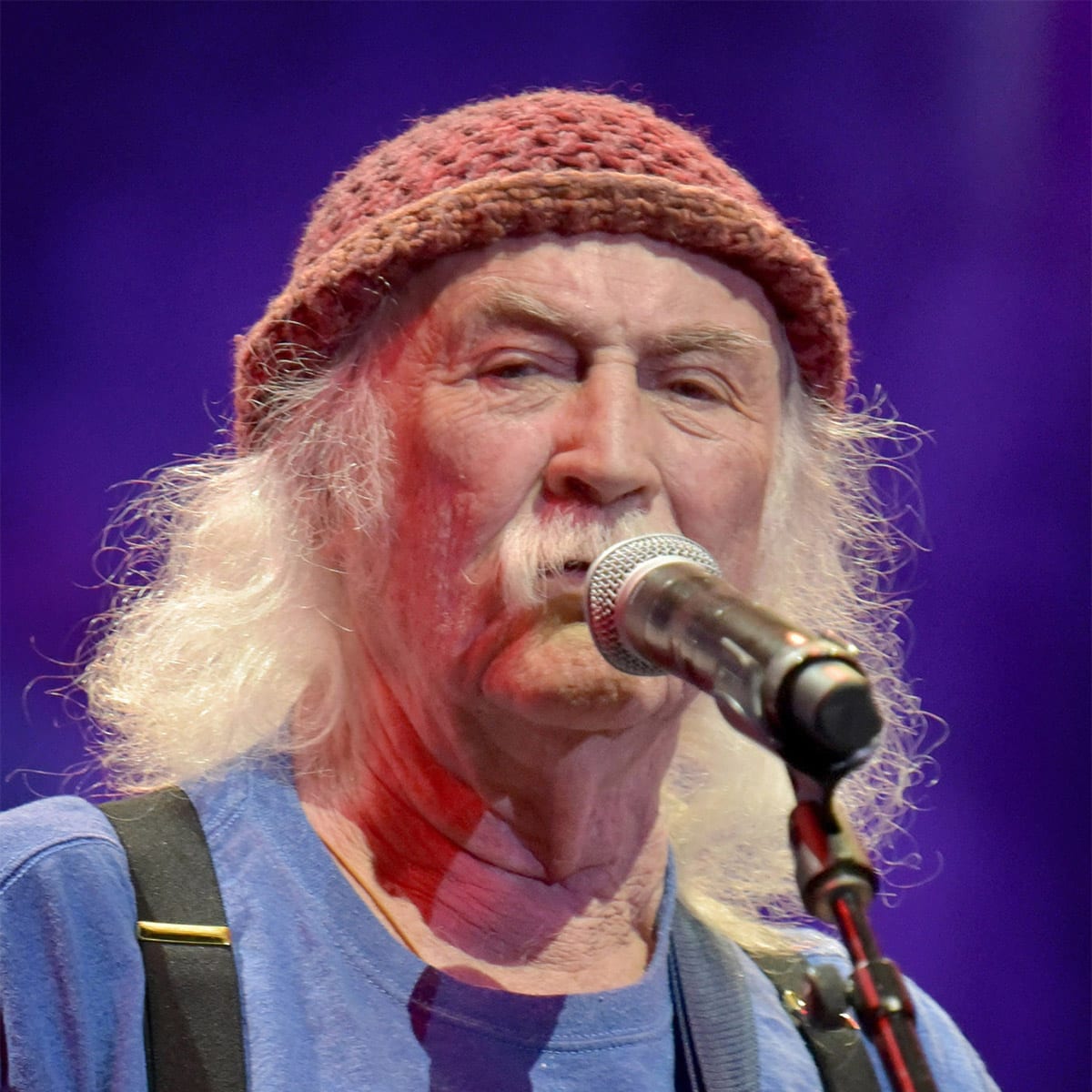 A Tweet this week from Byrds co-founder Roger McGuinn prompted David Crosby to propose a reunion between the estranged band members. The two haven't spoken in quite a while, according to an interview with Crosby in a new documentary about the singer-songwriter.
"Hey @thedavidcrosby you're saying I won't talk to you and hate you. That's just not true!" McGuinn tweeted Saturday, along with a screen grab of the quote from Crosby.
"Thanks Roger …. must have got you mixed up with those other guys … so .. want to do a couple of Byrd's dates? I'll just sing harmony … no talking … ?" Crosby Tweeted back.
McGuinn has not publicly responded to Crosby's proposal.
The last time the Byrds members performed together was nearly two decades ago, when McGuinn, Crosby and Chris Hillman had an impromptu reunion on stage during a benefit concert in New York City. Prior to that, the five original members of the band put their differences aside for the band's induction into the Rock and Roll Hall of Fame in 1991.
Earlier this year, McGuinn and Hillman toured together in celebration of the 50th anniversary of the band's Sweetheart of the Rodeo album. Crosby reportedly wrote to Roger McGuinn at the time saying that he felt hurt that he had had not been invited to join. Hillman defended the decision, telling Billboard that the tour was an album anniversary tour, not a band reunion.
Crosby had already left the band at the time the Sweetheart album was recorded.
"I care about David a lot," Hillman said. "He's a mischievous little bad boy, still, but I do love him dearly."
Remember My Name is currently screening in select theatres. Watch the trailer here.