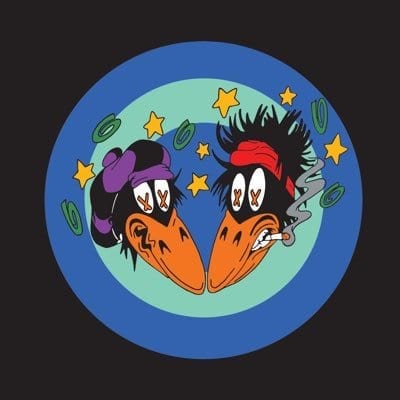 After months of rumor and speculation, a Black Crowes reunion is set to happen next year to celebrate the 30th anniversary of their acclaimed debut album Shake Your Money Maker.
The group updated their social media with a new graphic last week, and that same image has been popping up on billboard across the U.S., but earlier today the first concrete evidence of a reunion was revealed.
There has been no official announcement as of yet but just this morning Blabbermouth discovered a tweeted picture of an electronic billboard in New York City, advertising two Black Crowes shows in July 2020. See the tweet below.
According to the concert poster, the band will be performing their entire Shake Your Money Maker album "plus all the hits" on July 17, 2020, at PNC Bank Arts Center in Holmdel, New Jersey and on July 18, 2020, at Northwell Health at Jones Beach Theater in Wantagh, New York.
A bitter dispute between brothers Chris and Rich Robinson over finances led to the demise of the group, who last performed together in December 2013. The band officially split in January 2015 when Rich announced that the Black Crowes had broken up due to an internal power and financial battle.
"I love my brother and respect his talent," he wrote in a statement, "but his present demand that I must give up my equal share of the band and that our drummer for 28 years and original partner, Steve Gorman, relinquish 100 percent of his share, reducing him to a salaried employee, is not something I could agree to."
As recently as 2018 the acrimony still remained with Rich saying in an interview with Stereogum that he "didn't have a brother anymore." However, the two appear to have put their differences aside and just last month All Star Signatures uploaded a video of the Robinson brothers purportedly signing autographs for fans together in Nashville in September.
Since the split, the brothers have been pursuing their own projects, with Chris putting together a band called As The Crow Flies, which primarily performs Black Crowes songs. Meanwhile, Rich was most recently involved with The Magpie Salute. The group formed in 2016 and brought Rich together with two key members of Crowes fame – guitarist Marc Ford and bassist Sven Pipien – alongside drummer Joe Magistro and guitarist Nico Bereciartua.
Stay tuned for more tour dates.