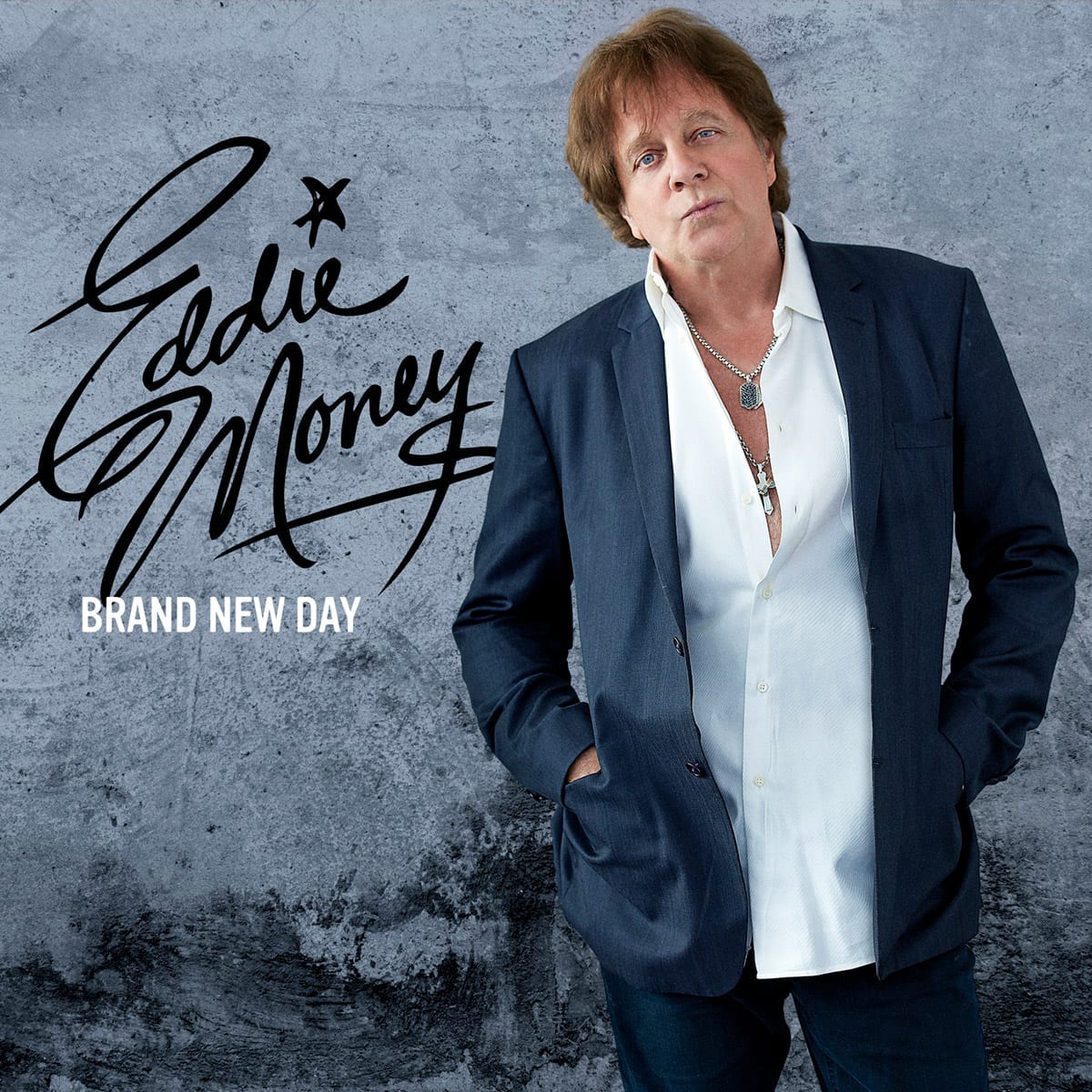 Eddie Money today released "Brand New Day," the first single and title track from his forthcoming album, due out July 19th. Watch and listen to in the player below.
"This is my first studio album in over 15 years," Money exclaims, "I'm so happy with the record – I think it's one of the best albums I've ever made!"
The album, Money's 12th studio release, delivers an autobiography of sorts, with the title track serving as the index to the rest of the album: 11 very personal tracks that can be interpreted as an insight into his rock 'n' roll life and a paean to friends now gone.
Money wrote and produced all songs on the album, except "California Dream" which was written by his son Desmond. Daughter Jesse also contributes to the album, vocalizing with her father on "Shame On Me."
Later this month, Money will open the Summer Concert Series at DTE's Energy Music Theatre for the 28th straight year, part of his Brand New Day tour in support of the album. See a full list of tour dates below. His reality show, Real Money, kicked off its 2nd season on AXS earlier this month.
Brand New Day will be available for streaming and download on Apple Music/iTunes, Spotify and Amazon.
Eddie Money – "Brand New Day"
Eddie Money 2019 Tour Dates
May 11 – The Meadows Resort & Casino – Washington, PA
May 18 – Blue Gate Theatre – Shipshewana, IN
May 25 – DTE Energy Music Theatre – Clarkston, MI
May 26 – Harrah's Ak-Chin Event Center – Maricopa, AZ
June 13 – The Weinberg Center for the Arts – Frederick, MD
June 29 – Riveredge Park – Aurora, IL
July 25 – North Dakota State Fair – Minot, ND
Aug 9 -James Donaldson Park – Grand Forks, BC
Aug 31 – Flip Flop Festival – Port Lavaca, TX
Sept 28 – Hard Rock Live – Northfield, OH