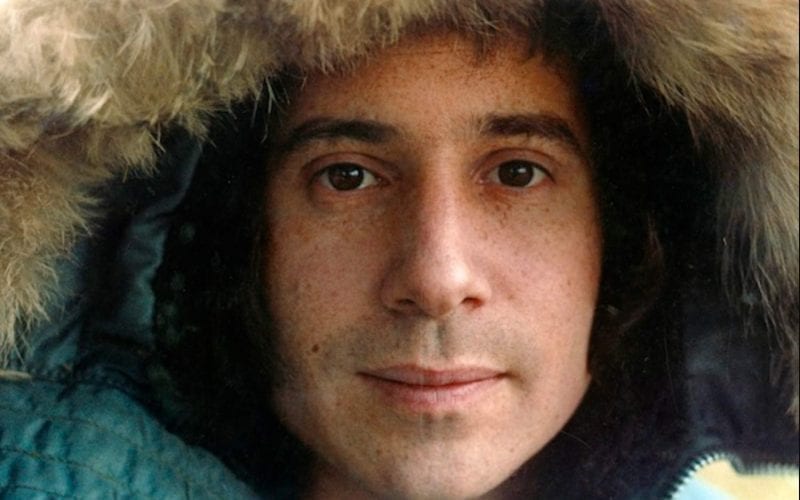 I recently read in our good ol' CDJ about the retirement plans of Paul Simon, Neil Diamond, Elton John, and Ozzy Osbourne.  The strangest feeling came over me—it just didn't sound right.
I actually am finding it hard to cope with the thought.  Although I am getting older myself and in semi-retirement mode for the moment, somehow in my mind I think these guys shouldn't be allowed to, or can't believe that they'd want to, or worse, finding out that some have to.
Of course, logically, after many grueling years on the road and living with the pressure to continually produce the next best record, not to mention getting older, eventual retirement makes total sense for any hard working musician.  But I guess because the music lives on forever in a timeless way on the radio and on our media devices we don't really "feel" our musical heroes and heroines getting any older with time–indeed, when they pass away it's a shock, a sudden jolt of reality.  But we don't linger there, it's too hard–we prefer to think they should live on forever, like some kind of timeless, ageless, superheroes.  We want them to remain here with us, by our side, as they have become so much a part of our inner selves.
I'm still not over the recent passing of Tom Petty and David Bowie—it's just hard to believe they are no longer on the planet because they've been such a big part of our DNA for so long.
Because of the youth movement of the 60's, the idea of iconic rock music heroes retiring probably reminds us of our own age and mortality, and that, in fact, these folks are not superheroes at all, but flesh and blood just like the rest of us.  So the word "retiring" makes them seem more human and it kind of takes the blush off the celebrity rose–they somehow loose a bit of that shimmering stardom, from the high pedestal where we place them.  In my mind they should all rock-out forever and go out in some kind of blaze of glory or supernova—ha, ha.
At any rate, I had the pleasure of working with all of the artists mentioned above, and I have some fun stories and inside looks about each of them.  Here's one about Paul Simon with a roundabout tale of meeting Frank Zappa.
The only artists or band that I ever slept overnight in front of the box office to see was Simon & Garfunkel.  This was while I was attending UCLA and I just HAD to see them and get the best seats possible.  At the time, so many of Paul Simon's songs were speaking to the culture of the day.
Who knew, that one day I would be working for Columbia Records, home of Simon & Garfunkel, and where Paul Simon would also become an iconic solo artist.  Clearly acknowledged as one of America's greatest songwriters, I was somewhat amused by the fact that Simon was always a little bummed that he wasn't put on the same kind of pedestal as Bob Dylan.  Sorry, there's only one of those, but hey dude, you're freakin' Paul Simon!!  Paul was an incredible and demanding perfectionist and that's why those solo albums sound as crisp and good as they do.  Interestingly, my best Paul Simon story isn't about him per se, but about a concert he did at the Santa Monica Civic Auditorium in May of 1973.
At that time I was working for Columbia in the Hollywood, CA. offices and I was in charge of handing out the Paul Simon concert tickets to all the radio people, and for all formats.  I wanted to thank all of the most important program directors, music directors, and disc jockey's, who had genuinely supported Paul's first two solo albums, Paul Simon and There Goes Rhymin' Simon — released in 1972 and 1973 respectively.
I had very few front row seats but I wanted to make sure that both the AM and FM stations were covered.  I normally tried to keep everyone from specific radio genres with their own group, as the FM jocks at the time were longhaired, dope smoking, hippy freaks, and the AM folks were pretty much the straight and narrow kind.  To put one format in the front row and others a few rows back was going to be politically incorrect as both formats were really responsible for powering Simon's career.  So in this one case I had to seat my good buddy and FM interview wiz from KMET FM, Martin Perlich right next to Paul Drew who was the mega, legendary program director from the powerhouse AM station KHJ.  Two human beings couldn't be farther apart in their social, political, and world-views, but this was the only way each could feel special sitting in the very front row of the Paul Simon concert.
As soon as Paul Simon came out and began to sing his first song, my biggest fear was realized—Martin took out a huge size, marijuana joint from his coat pocket and lit up!
I want to let you know that Martin, besides being a great FM rock disc jockey, was also extremely well versed in classical music, extremely well read, and also a radical liberal at the time and part of one of the underground radical groups of the day.
But before I continue with the Paul Simon concert, I would like to tell you a little side story about Martin and Frank Zappa.  As I mentioned, amongst having other intellectual talents, Martin was also a gifted interviewer, and in 1972 was asked to interview another intellectual of the day, Frank Zappa.  Martin and I were buddies so he invited me to go along for the interview—it was going to take place in Frank's house up on Mulholland Drive in the Hollywood hills.
Frank was, of course, was a musical genius and also a pretty out there guy.  He met us at the front door and walked us into his living room.  All of the walls were a very lively purple color and in stark contrast visually bounced off the wall-to-wall carpeting, which was a shockingly bright fire-y orange.  Over the fire place mantle was a huge mural of a '57 Chevy with big flames coming out the exhaust pipes!  The overall motif was very cool, but pretty f*cking weird, to say the least.  The first two of Frank's kids were there and quite young at the time.  As you know they have strange names, but the way Frank called out to them was very sweet.  He called Moon Unit, "Moon" for short and Dweezil he lovingly referred to as "Dweez."
So Martin starts this interview and Frank isn't ready for how intellectual it's going to be—he thinks it's just some typical rock station superficial kind of thing, but that's not how Martin Perlich rolls.
If you want to hear one of the best Frank Zappa interviews ever, you can watch it below — somehow Martin's interview was preserved and has made it to YouTube.
Both men are steeped in traditional classical and contemporary classical composers and they discuss how classical music is reflected in Zappa's compositions.  In fact, Zappa reveals that he mostly listens to classical music and is bored by basic rock and roll.
What you won't hear is the heated argument I witnessed that the two had over a couple of contemporary classical composers.  Indeed, at about 8:45 into the interview Zappa says, "You want to get involved in some deep philosophical stuff for a teenage radio station?!!"  Martin says, "I do," and the argument came shortly after but has been edited out, as it served no real purpose other than listeners would have been certainly entertained by it.
I have conducted and witnessed many interviews but have never seen such a heated argument between an artist and interviewer—they were literally yelling at one another at the top of their lungs over the validity of one composer over another.
While these guys were going at it, I was starting to get hungry.  I spied a plate of oatmeal raisin cookies under a glass tray on the coffee table.  I dared to interrupt —
In a soft voice I said, "Excuse me,…Frank."
Still in yelling mode, "What the hell do YOU Want?!!!"
"Could I have one of those cookies?"
"YES, you can HAVE a F*CKNG COOKIE!!!"
And back to arguing they went.  As you will hear, the argument subsided but the discussion remains intense throughout the interview.
Eventually Frank realized Martin was sincere in his inquiries and we all bonded in a kind of kindred musical spirit kind of way.  Frank invited us down to his basement where he played us some of the new music he was working on.  In typical experimental Zappa fashion, he had miked an entire 36-piece orchestra with small transducer pickups.  This gave each instrument an entirely new electric kind of sound—for instance, instead of hearing traditional woodwind overtones you heard a flat digital, mechanical kind of sound emanating from those instruments.  Listening to all 36 pieces miked that way was some of the weirdest sounding music I've ever heard in my life.  I don't even know if any of it ever made it to a record, but listening to it was otherworldly.
We finally exited through the door we'd entered in.  Back to the reality of sunshine and the thick green foliage of the Hollywood Hills, it had felt like we'd fallen down a rabbit hole and had visited Alice In Wonderland!
OK, now back to the Paul Simon concert.  Martin has lit this big joint and is rapidly consuming the whole thing.  Paul Drew is looking the other way and pretending not to notice.
One of Paul Drew's most interesting traits was that he was so obsessive and compulsive about KHJ and it's perfection that he was constantly listening to the radio station throughout the day and into the evening just to make sure no one made the slightest mistake in music, talking, and exact timing for commercial breaks.  The way he monitored the station was by listening to a little transistor radio that he kept in his top shirt pocket with a wire that ran from the radio up to an earpiece in his left ear.  This was particularly annoying when you would have a meeting with him or when taking him to lunch or dinner.  He NEVER took the damn earpiece out of his ear and you always felt like he was only half listening to you because his left ear was always glued to the radio station.
Where this became a real issue was when Drew would attend a concert.  Yep, even while watching Paul Simon, there was Paul Drew listening with one ear to KHJ!  None of us record folks nor any of the artists we worked with could ever wrap our heads around this—'gee whiz man, you're at a concert for God's sake, let it rest for an hour and a half!'
Paul Simon knew Paul Drew of course, and as he was playing he looked down at the audience and saw Drew sitting in the front row with the earpiece in his ear.  Simon gave him a glance and just shook his head.  But that wasn't the most entertaining part of the evening.
Perlich, who was really knowledgeable about so many subjects, oddly did not know much about Top 40 radio and did not know who Paul Drew was, much less any of his quirks.  So there's politically radical Martin Perlich, in a T-shirt and bell bottom jeans now as high as kite after smoking a huge joint, sitting next to one of the straightest people on the planet who's wearing brown slacks with a beige short sleeve shirt, and a wire coming out of his top pocket running up to an earpiece in his ear.
Well, the drugs had clearly kicked in, as did the accompanying paranoia, because at intermission Martin ran up to me white as a ghost, shaking and in a cold sweat.  "Rap,…Rap!!!  Holy sh*t!!!  They've finally caught up to me!!!  There's an FBI agent sitting right next to me, wired, with a radio piece in his ear!!  The guy even saw me smoking a joint, they're gonna come and arrest me at any moment!!!  I'm freaking out!!  What should I do??!!"
I laughed so hard everyone standing around me even turned to look to see what was gong on.  "Perlich you idiot!  That's Paul Drew from KHJ monitoring his radio station!!  Ha, ha, ha, ha!"  I literally could not stop laughing, and through it all I had to explain to him who Paul Drew was, his legendary quirk, etc., etc..  But Martin was so high and so paranoid he kept asking me, "Are you sure??  Are you TOTALLY sure?!"  More laughter from me—"YES, I'm totally sure, I'M the guy that gave him the f*cking tickets!"  Then Martin got on me for seating him next to someone so straight.  OMG, it was hysterical.
After the show we all went backstage to say hi to Paul, except for Martin who was still visibly shaken from his misunderstanding.  So Simon looks at Paul Drew, still with the wire hanging out of his ear, shakes his head again and says, "REALLY??"
Drew tried to explain as best he could but Simon was having none of it, and the rest of us were clearly on the side of the artist.
Well, so much for being excited about attending a "mellow" Paul Simon concert.  I had easier evenings with Judas Priest, Iron Maiden, and Alice In Chains compared to this!  But that's the record biz for ya, never a dull moment.
All the best to you, our CDJ family!
Be back soon on these pages,
Rap~
© Paul Rappaport 2018