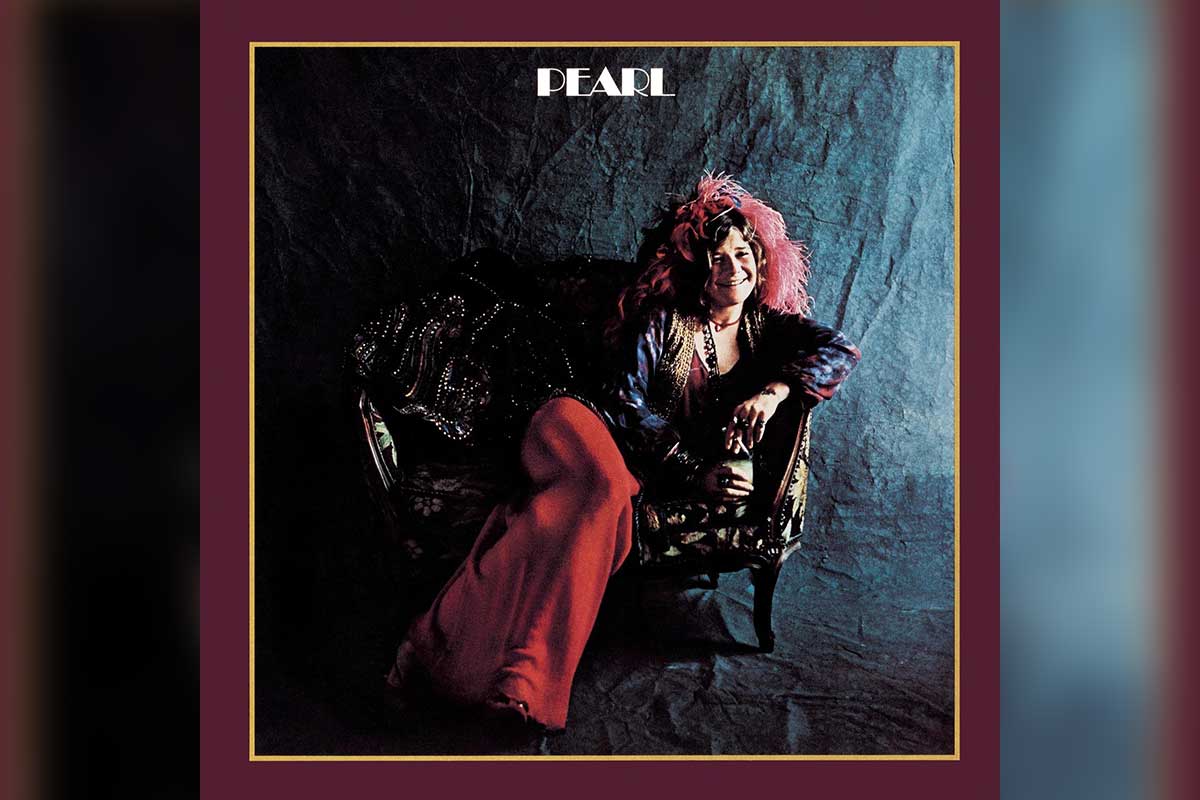 Janis Joplin's Pearl, the final studio album recorded by the iconic singer, turns 50 years old this year. Columbia Records, Legacy Recordings and the Janis Joplin Estate today announced a number of plans to celebrate the album throughout 2021 including a limited vinyl edition release, a 50th anniversary edition. a special exhibit at the Rock and Roll Hall of Fame and the publication of several new books.
The special limited vinyl edition of Pearl will be pressed on white "Pearl" Color 180 Gram Vinyl and is available now for pre-order at vinylmeplease.com. A limited-edition 50th Anniversary Edition of Pearl will follow in July and is available for pre-order now. Mastered from the Original Master Tapes, the UltraDisc One-Step 180g 45RPM 2LP Box Set is pressed on MoFi SuperVinyl for definitive sound quality and comes packaged with foil-stamped jackets.
On May 21st, a special exhibited devoted to Janis Joplin and Pearl will open at the Rock & Roll Hall of Fame in Cleveland.
A new, limited edition book Janis Joplin: Days & Summers – Scrapbook 1966-68 is also available for pre-order now. It features posters, souvenirs, press clippings, photographs, and more that Joplin saved as a personal record of Sixties counterculture and her own meteoric rise to fame.
Look Inside Janis Joplin: Days & Summers – Scrapbook 1966-68
A second book, Baby Janis: A Book about Nouns will be released on April 20th. The children's publication is the latest in the Baby Rocker series and introduces young rockers to a variety of nouns, language and creative concepts seen through the eyes of a young Janis Joplin.
Z2 Comics, known for their collaborations with musical artists, will release Pearl Comix. The graphic novel is written by Leah Moore and illustrated by female artists from around the world, with each chapter inspired by one of the songs in Joplin's catalog.
Pearl was released in January of 1971, three months after Joplin's untimely death and just eight days after what would have been her 28th birthday. It was the only album she ever recorded with the Full Tilt Boogie Band, who backed her on the 1970 Festival Express tour with the Grateful Dead and The Band.
The album stayed at #1 on the Billboard 200 chart for nine weeks and went on to be certified 4 x Platinum. Pearl showcased some of Janis's most familiar and best-loved performances including her cover of Kris Kristofferson's "Me and Bobby McGee" and the off-the-cuff a cappella "Mercedes Benz," the last song she ever recorded.
You Won't Believe This List of Rock Artists Who Have Never Won a Grammy
Janis Joplin – "Mercedes Benz"
Janis Joplin – "Me and Bobby McGee"