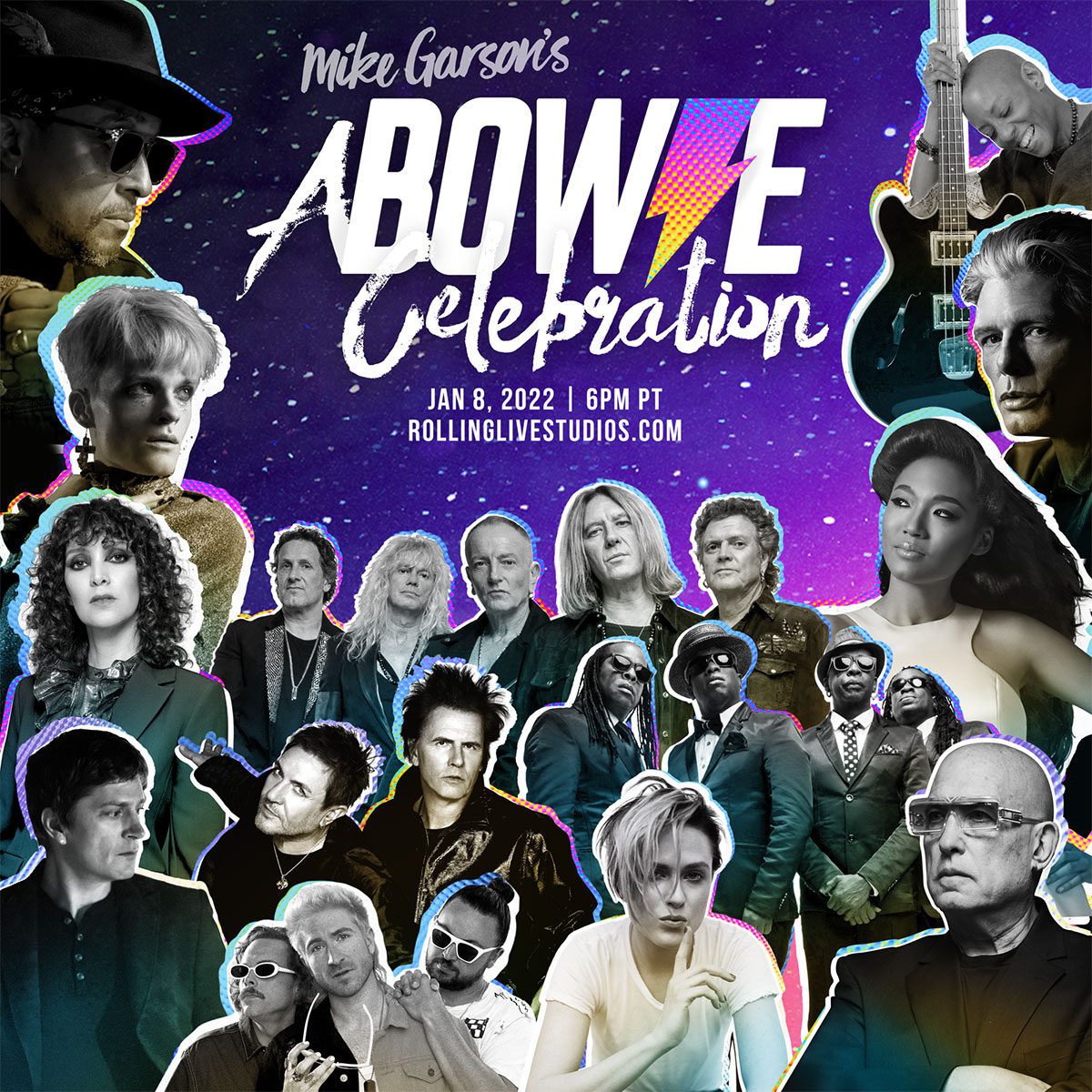 Def Leppard frontman Joe Elliott and Duran Duran's Simon Le Bon and John Taylor are among those taking part in Mike Garson's second annual A Bowie Celebration next month. The virtual event will celebrate what would have been David Bowie's 75th birthday when it live streams for 24 hours beginning the evening of January 8th.
Also making appearances during the virtual event are Living Colour, Rob Thomas, Walk the Moon, Jake Wesley Rogers, Ricky Gervais, Evan Rachel Wood and Gary Oldman.
This year's A Bowie Celebration will also celebrate the 35th anniversary of Labyrinth, the classic fantasy film and Jim Henson/David Bowie collaboration. The show will be dedicated to frequent Bowie photographer Mick Rock, and will include never-before-seen interview footage.
The band will be comprised of former Bowie alumni band members, led by Mike Garson, who was the rock icon's longest running and most frequently used band member. Garson played on dozens of Bowie albums and performed in more concerts with Bowie than any other band member, including both Bowie's first and final performances in the United States.
A portion of proceeds from ticket sales will be donated to Save the Children. Visit the website for tickets and merchandise bundles, available now.
A Bowie Celebration streams January 8, 2022 at 6pm PT.