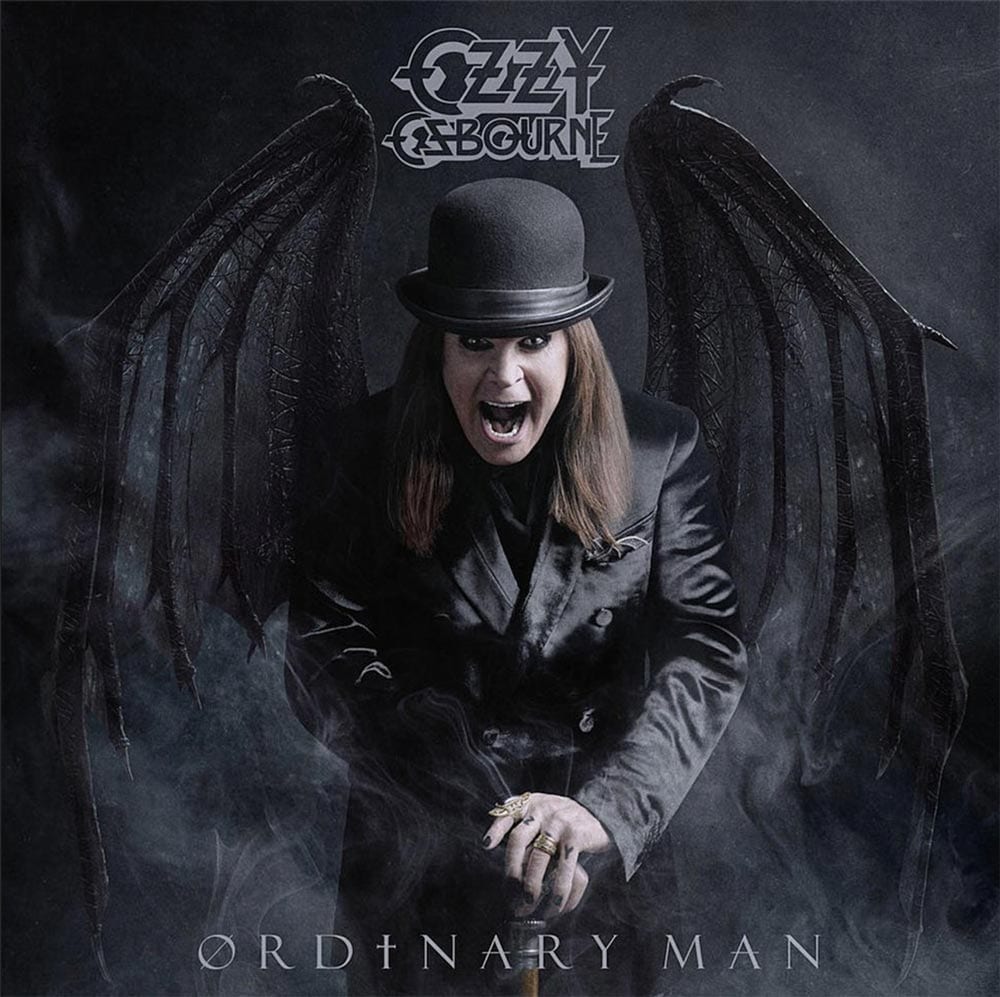 Ozzy Osbourne has revealed the details of his upcoming new solo album. Ordinary Man is due out February 21st on Epic Records and marks Ozzy's first new solo record in nearly a decade. The title track, which features Sir Elton John on vocals and piano, can be heard in the player below.
"Ordinary Man" follows the release of two previous singles from the album – the #1 rock track "Under the Graveyard" and "Straight to Hell," which features Slash.
Tom Morello (Rage Against the Machine) and rapper/singer Post Malone also make guest appearances on the album, while the band includes Guns N' Roses' Duff McKagan on bass and Red Hot Chili Peppers' Chad Smith on drums.
"It was a lot of fun to do though it's a lot different from my other albums," Ozzy says of Ordinary Man. "We recorded it quickly, which I haven't done since the first Black Sabbath album. This made it a different process, which I actually enjoyed."
The new album comes on the heels of a difficult year health-wise for Ozzy. The Prince of Darkness first canceled tour dates in January of 2019 when he was diagnosed with a severe upper respiratory infection. He was subsequently admitted to hospital in February, and in April, a fall sustained during recovery aggravated a years-old injury that subsequently required surgery.
"I am not dying; I am recovering" Ozzy said in October when he postponed tour dates for the fourth time in 2019.
But things appear to be back on track for The Prince of Darkness. He is set to kick off the U.S. leg of his No More Tours 2 in May with special guest Marilyn Manson. He'll then head to the UK and Europe for rescheduled dates through the fall.
"There's a line in 'Ordinary Man' where I sing, 'I don't want to die an ordinary man,'which I don't think I will," Ozzy said in a statement announcing the new album.
Ordinary Man will be released digitally and as a standard CD, deluxe CD, black vinyl, deluxe gatefold swirl cover vinyl and picture disc. It is available now for pre-order. 
Ozzy Osbourne feat. Elton John – "Ordinary Man"