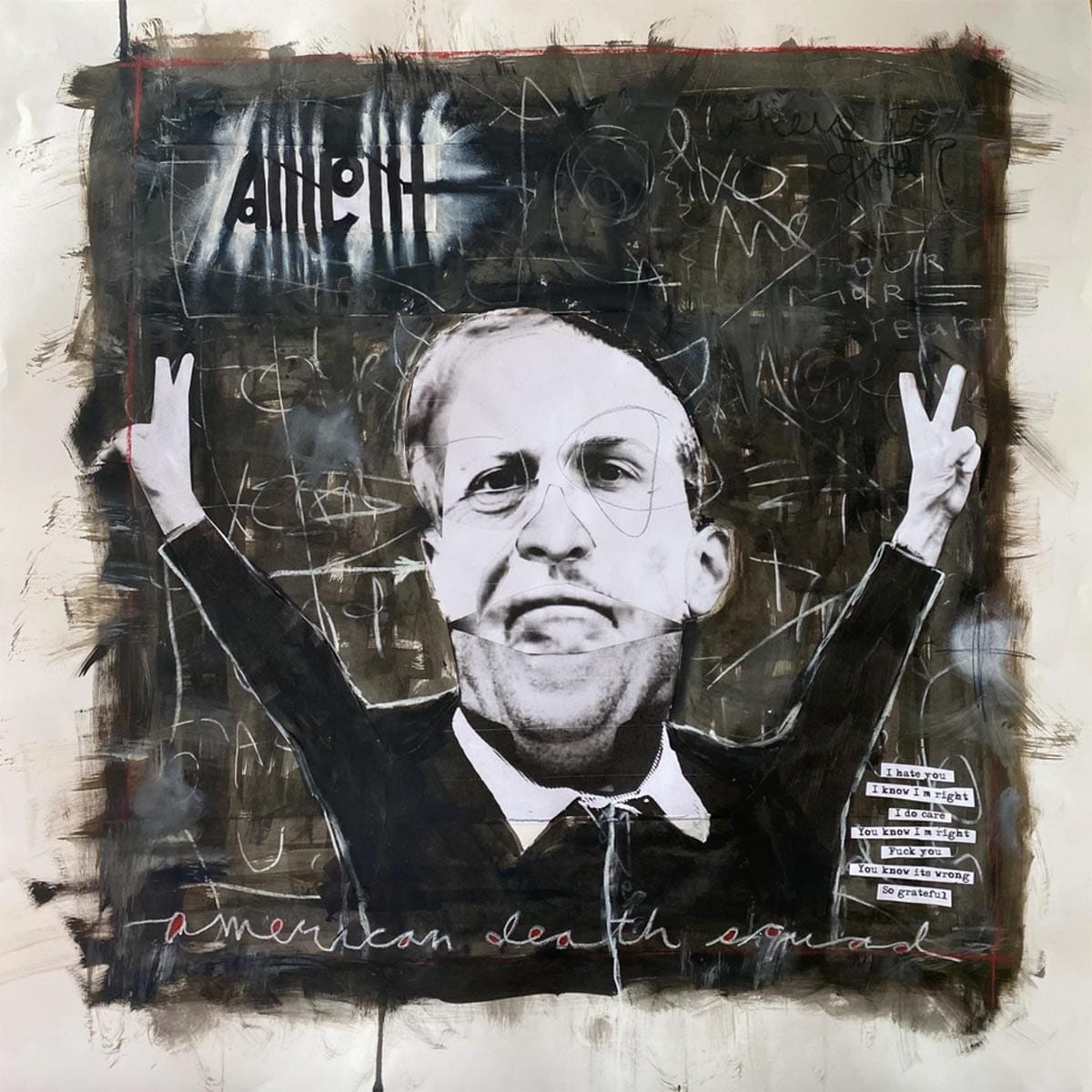 Pearl Jam bassist Jeff Ament has released a brand new solo EP as well as a video to accompany the album's first track, "The Divine Perfume". American Death Squad is out now on streaming and digital platforms. You can watch and listen to the track "The Divine Perfume" in the player below.
The solo project, released under the moniker "Ament", was recorded in the void left by the cancellation of Pearl Jam's Gigaton tour earlier this year and drew inspiration from an inauspicious start to 2020. According to Ament, the EP's grim title was inspired by the current leadership of the country.
"In the days following the postponement of our tour, I found it necessary to find an outlet for the energy we had created going into the tour," Ament said in a statement. "Pivot was the word of March. So, every morning, I retreated to the studio with the goal of writing a song every day, no matter how shite. Days of isolating and watching the news of the destruction courtesy the virus (and the ineptitude of our leadership or as named here, the American Death Squad) made for vivid dreams and a helplessness. These were some of the first songs out of the gate. Raw and succinct."
The EP's five songs are split between two sides. The first side features piano while the other side features guitar, proving that bassists are indeed musicians and not just their friend (as the joke goes).
American Death Squad is available for pre-order on 7" vinyl via Pearl Jam's website and includes a digital copy of the album. The digital EP  is available now on all streaming and digital platforms including iTunes and Apple Music here.
American Death Squad marks Jeff Ament's fourth solo release. It follows 2018's Heaven/Hell.
Ament – The Divine Perfume (Official Video)
American Death Squad Track Listing
The Divine Perfume
No Papers
Loss Leader
Killer
Revenge