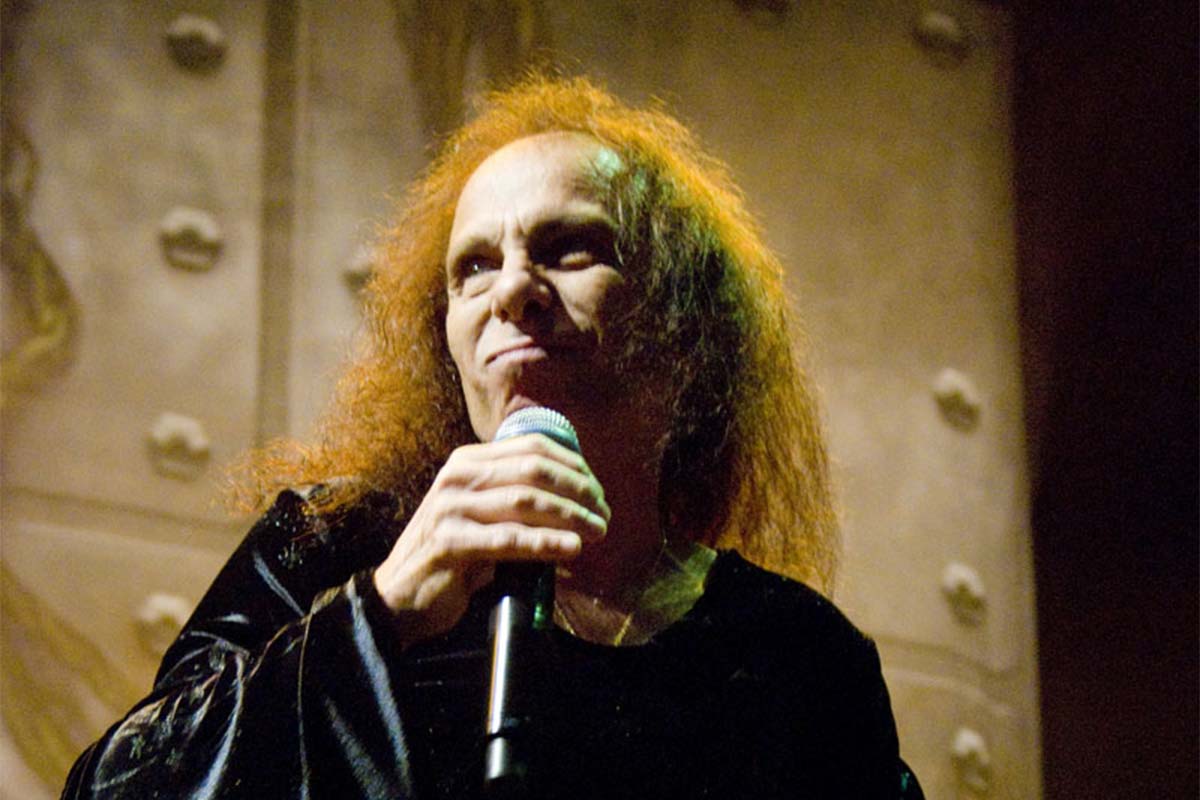 A new documentary chronicling the life of Ronnie James Dio is set to be released this year. According to the late metal icon's widow and manager, the film explores the entirety of Dio's life "till the end".
"I was watching it with my publicist and a person from BMG, who are funding the documentary, and we all cried," Wendy Dio said in an interview with the Spanish-language Lucas H. Gordon Show released last week. "It was very emotional."
The documentary, as-yet-untitled, will include never-before-seen archival footage and photos from Dio's personal archives. It also includes interviews with Judas Priest frontman Rob Halford, Jack Black, Eddie Trunk, The Runaways' Lita Ford and more.
In the interview, Wendy Dio also spoke about the new book Rainbow in the Dark, due out February 1st. Ronnie James Dio began writing the memoir in the 90's and while he didn't finish it prior to his death in 2010, world-renowned music biographer Mick Wall and Wendy Dio finished the book using writings and interviews from Dio's personal archives.
You can watch the full interview below.
Ronnie James Dio was a heavy metal icon and widely regarded as one of the most influential artists of the genre. He fronted or founded numerous successful groups throughout his career including Rainbow, Black Sabbath, Dio, Heaven & Hell and Elf.
Rob Halford and the Secret Lives of Metal Gods
Interview: Wendy Dio Discusses Ronnie James Dio Documentary and Memoir