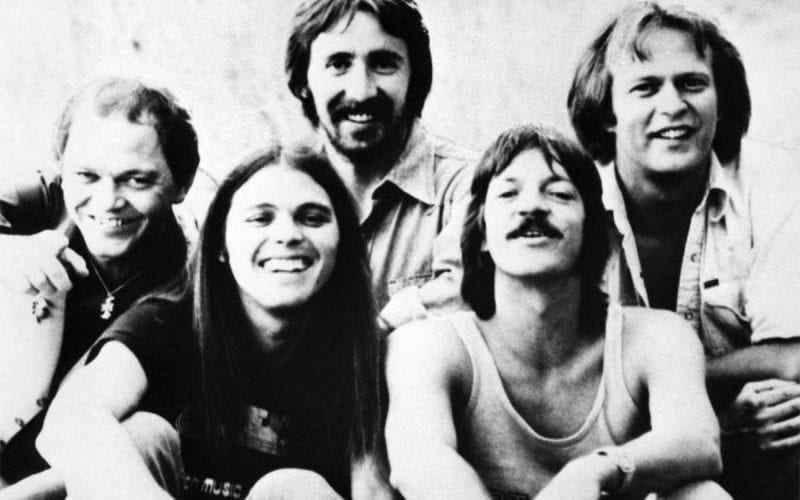 Rusty Young – singer, guitarist and co-founder of Americana and country rock band Poco – died Wednesday, April 14th at his home in Missouri of a heart attack . He was 75 years old.
Norman Russell Young was born on February 23, 1946 in Long Beach, CA. He was raised in Denver, CO where he learned to play the lap steel by the age of 6. In the late 60s, he was hired by Buffalo Springfield's Richie Furay and Jim Messina to play on the song "Kind Woman". The three ended up founding Poco in 1968 and were later joined by George Grantham and Randy Meisner.
For Poco, Young wrote the hits "Rose of Cimarron" and "Crazy Love". But after 45 years with the band, he decided to retire from the group in 2013. He returned to the stage with Poco for a series of farewell shows in 2014 and continued to write, record and do guest performances with members of Poco and other artists in the years that followed.  In 2017 he released his first solo album, Waitin' For The Sun. In 2019, he released the track "Listen to Your Heart" to benefit a local animal shelter in Steelville, MO.
"Rusty was one of the most innovative people on the pedal steel guitar," Richie Furay told Rolling Stone following his death. "Nobody had ever heard a steel guitar run through a Leslie cabinet when we were doing it. We wanted to bring rock and country together, and that pedal steel gave us that rock & roll organ sound."
On social media, Furay wrote "It's been a tough day; my friend Rusty Young passed away and we are heartbroken. Our friendship was 50 plus years; together we helped create what became known as the Southern California 'Country Rock' sound — believe me, we had a lot of fun and then some. "
Backstage Access:
Catching Up With My Old Friend Jim Messina