Looking back at some of the people who shaped our musical life that are no longer with us. Here are the rockers we lost in 2021.
Mick Bolton
Died January 1, 2021
Keyboardist for Mott the Hoople
Gerry Marsden
September 24, 1942 – January 3, 2021
Leader of Gerry and the Pacemakers
Michael Fonfara
August 11, 1946 – January 8, 2021
Keyboardist for Lou Reed, The Electric Flag
Sylvain Sylvain
February 14, 1951 – January 13, 2021
Guitarist for the New York Dolls
Phil Spector
December 26, 1939 – January 16, 2021
Music producer and convicted murderer
Phil Spector was known for producing a massive collection of hit records beginning in the 1960's and for his groundbreaking "wall of sound" technique. His musical legacy was eclipsed by personal controversy, which culminated in the murder of Lana Clarkson in 2003. Spector was convicted of second-degree murder and was serving his sentence at the time of his death. He was 81 years old when he passed.
Hilton Valentine
May 21, 1943 – January 29, 2021
Guitarist for the Animals
Louis Clark
February 27, 1947 – February 13, 2021
Arranger and conductor for Electric Light Orchestra
Bunny Wailer
April 10, 1947 – March 2, 2021
Founding member of The Wailers
Alan Cartwright
October 10, 1945 – March 4, 2021
Bass player for Procol Harum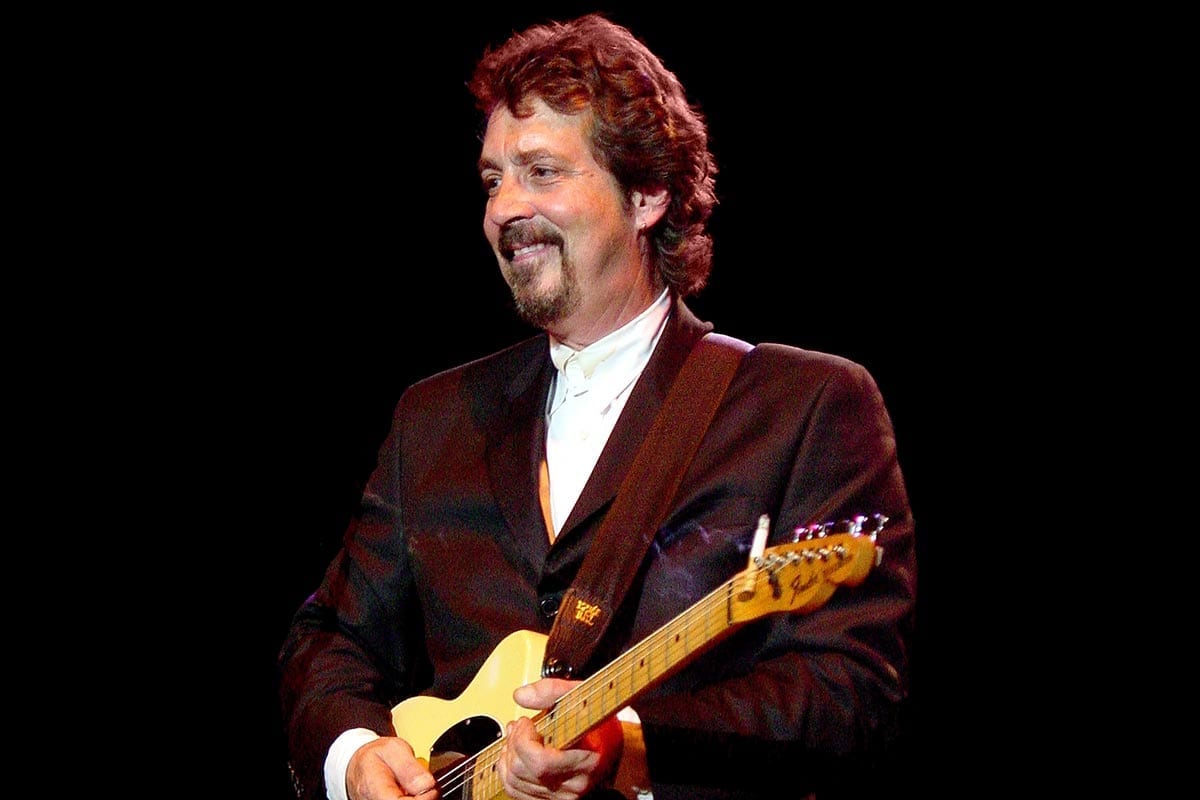 Michael Stanley
March 25, 1948 – March 5, 2021
Leader of the Michael Stanley Band
Michael Stanley and his band received national recognition in the early 80's with their hits "He Can't Love You" and "My Town", but in Ohio and the surrounding area, Michael Stanley was a rock and roll icon.
At their height, the Michael Stanley Band sold out multiple shows at the Richfield Coliseum and Blossom Music Center in Cleveland. Artists including Billy Joel and Foreigner opened for him early in their careers.
In February 2021, Stanley revealed on his radio show that he had been battling lung cancer for seven months. He died on March 5, 2021 at the age of 72.
Lou Ottens
June 21, 1926 – March 6, 2021
Inventor of the audio cassette
Rusty Young
February 23, 1946 – April 14, 2021
Founding member of Poco
Norman Russell Young was born on February 23, 1946 in Long Beach, CA. He was raised in Denver, CO where he learned to play the lap steel by the age of 6. In the late 60s, he was hired by Buffalo Springfield's Richie Furay and Jim Messina to play on the song "Kind Woman". The three ended up founding Poco in 1968 and were later joined by George Grantham and Randy Meisner.

For Poco, Young wrote the hits "Rose of Cimarron" and "Crazy Love". But after 45 years with the band, he decided to retire from the group in 2013. He returned to the stage with Poco for a series of farewell shows in 2014 and continued to write, record and do guest performances with members of Poco and other artists in the years that followed.  
He died of a heart attack on April 14, 2021 at the age of 75.
Les McKeown
November 12, 1955 – April 20, 2021
Lead singer of the Bay City Rollers
John Hinch
June 19, 1947 – April 29, 2021
Drummer for Judas Priest
Johnny Solinger
August 7, 1965 – June 26, 2021
Vocalist for Skid Row
Johnny Solinger joined Skid Row in 1999 and remained with them until 2015. He was the band's longest-serving vocalist. He was diagnosed with liver failure and died on June 26, 2021 at the age of 55.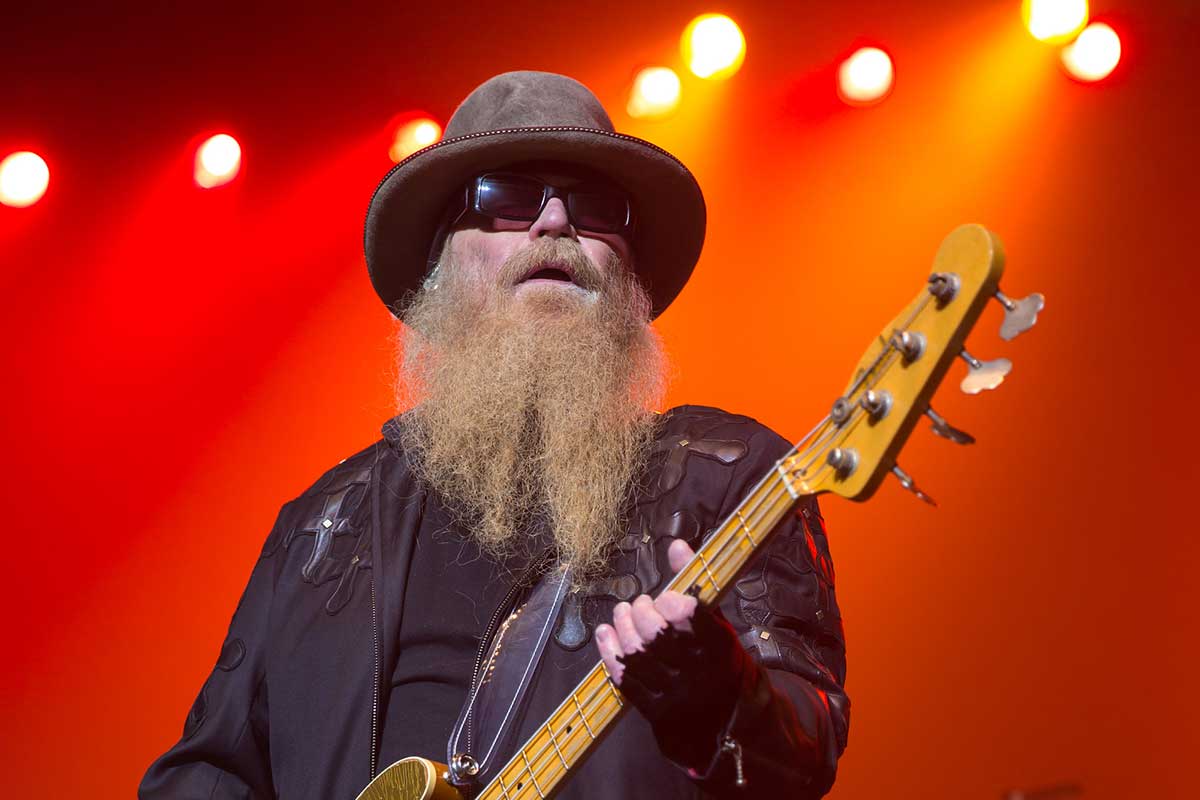 Dusty Hill
May 19, 1949 – July 28, 2021
Bassist and vocalist of ZZ Top
Although Dusty Hill was not a founding member of ZZ Top, he had been with the band for more than five decades when he passed. Together with Frank Beard and Billy Gibbons, the trio were one of the longest-running and most stable lineups in classic rock history.
The band released 15 studio albums and have sold an estimated 50 million albums worldwide.
John Lawton
July 11, 1946 – June 29, 2021
Vocalist for Uriah Heap
Robby Steinhardt
May 25, 1950 – July 17, 2021
Founding member, co-lead singer & violinist for Kansas
Robby Steinhardt was born in May 25, 1950 in Chicago, Illinois. In 1973 he formed Kansas with Phil Ehart, Steve Walsh and Rich Williams. Steinhardt was the band's co-lead singer and frontman, but it was his violin playing that truly helped define the unique Kansas sound. After taking a hiatus beginning in 1982, Steinhardt returned to Kansas in 1997 until his retirement in 2006.
Steinhardt died in hospital from sepsis at the age of 71.
Paul Cotton
February 26, 1943 – July 31, 2021
Guitarist for Poco
Don Everly
February 1, 1937 – August 21, 2021
Co-founding member of The Everly Brothers
Don Everly was one half of the American duo The Everly Brothers whose string of hits in the late 1950s and early 1960s were highly influential on the the rock and roll era that followed. The duo's music heavily influence such artists such as the Beatles, the Beach Boys and Simon & Garfunkel, among others.
In 2015, Rolling Stone ranked the Everly Brothers number one on its list of the 20 Greatest Duos of All Time.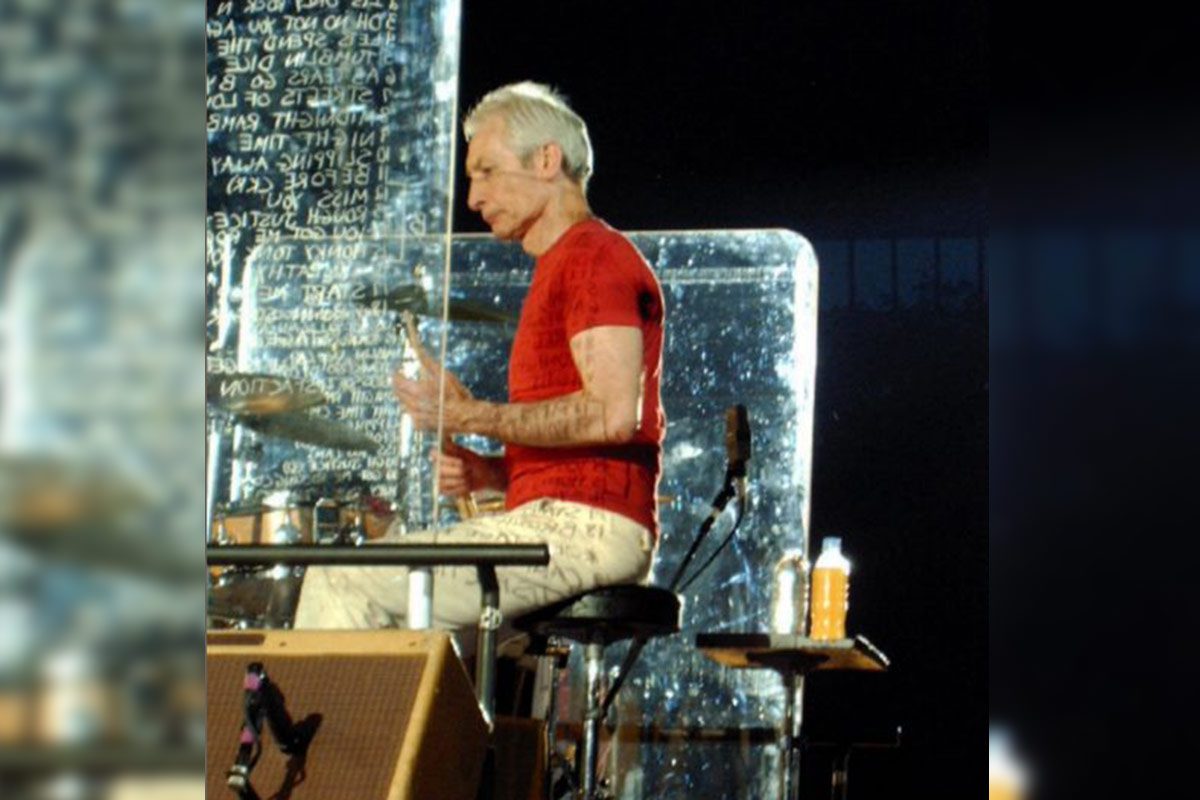 Charlie Watts
June 2, 1941 – August 24, 2021
Drummer for the Rolling Stones
Born on June 2, 1941 in London, England, Charlie Watts started his musical career playing in the city's rhythm and blues clubs. It was there that he met Mick Jagger, Keith Richards and Brian Jones and in 1963, joined their new band, the Rolling Stones. As a trained graphic artist, Watts doubled as the group's drummer and album artwork designer during their formative years.
Watts is one of three Rolling Stones, along with Mick Jagger and Keith Richards, to have been featured on every Rolling Stones studio album. In 2016, he was ranked 12th on Rolling Stone's list of the Greatest Drummers of All Time.
Watts died at the age of 80 following a medical procedure. The cause of death remains undisclosed.
Ron Bushy
December 23, 1941 – August 29, 2021
Drummer for Iron Butterfly
Rickie Lee Reynolds
Died September 5, 2021
Guitarist and keyboardist for Black Oak Arkansas
Alan Lancaster
February 7, 1949 – September 26, 2021
Founding member and bassist for Status Quo
Herbie Herbert
February 5, 1948 – October 25, 2021
Manager of Journey, Steve Miller Band and more
Herbie Herbert was best known for managing Journey and helping the band achieve international stardom. Herbert helped put the group together and continued to manage them until 1993. He also managed a number of other acts including The Steve Miller Band, Europe and Mr. Big.
Herbie Herbert was one of the great, larger-than-life characters of the music business during the 1980s. He was 73 at the time of his death.
Backstage Access:
Herbie Herbert and the Incredible Story of Journey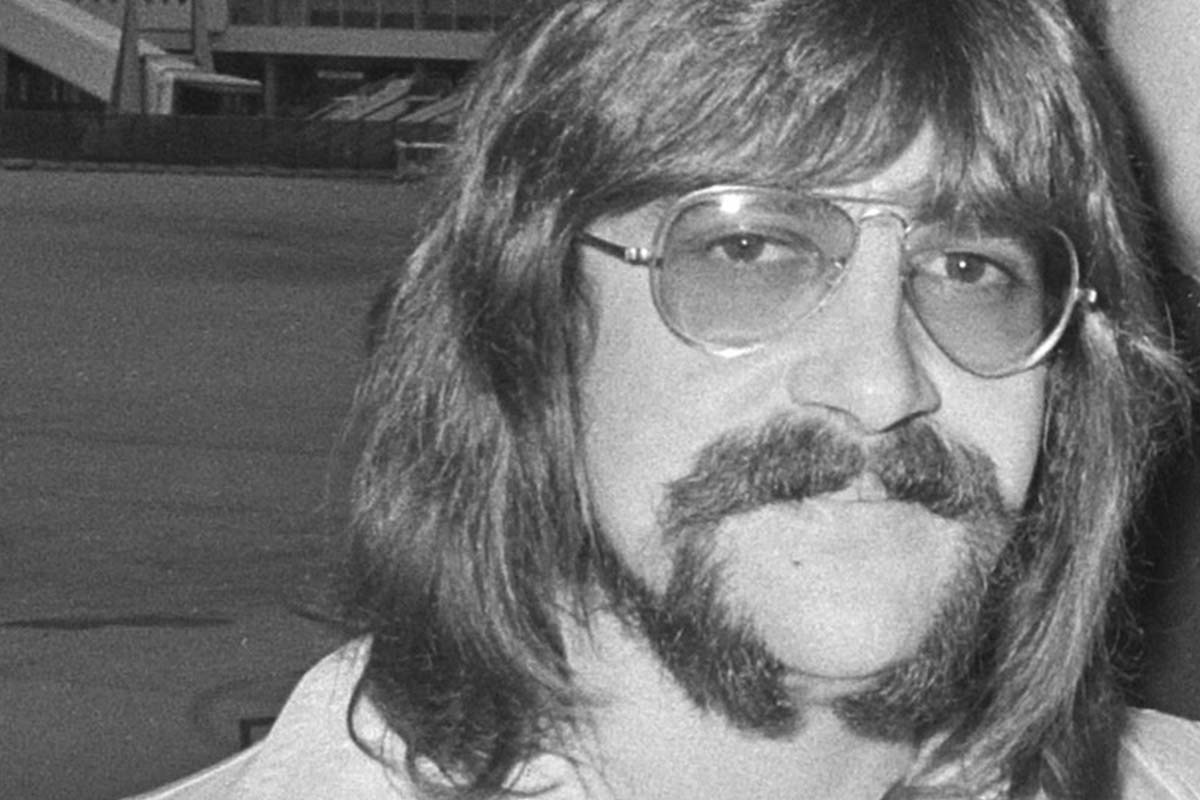 Graeme Edge
March 30, 1941 – November 11, 2021
Co-founder and drummer of The Moody Blues
In 1964, Graeme Edge formed The Moody Blues (originally called The M & B 5) with Denny Laine, Clint Warwick, Mike Pinder and Ray Thomas. Edge wrote a number of songs for the band including "Late Lament", "Departure" and "The Word". He also recorded and released two solo albums with The Graeme Edge Band during the Moody Blues' hiatus in the mid 1970s.
When Edge retired from the Moody Blues in 2018, he was the only founding member still performing with the band. He passed away at the age of 80 following a battle with metastatic cancer.
Mick Rock
November 21, 1948 – November 18, 2021
Photographer
Mick Rock was a British photographer known for his photos of such acts as Queen, David Bowie, Lou Reed, The Ramones, Thin Lizzy, Ozzy Osbourne, Motley Crue and many more. He died on November 18, 2021 at the age of 72.
John Miles
April 23, 1949 – December 5, 2021
Vocalist for Jimmy Page and Alan Parsons Project
Michael Nesmith
December 30, 1942 – December 10, 2021
Original member of The Monkees
Michael Nesmith was part of the Monkees' original lineup when the group formed in 1966. Although he left The Monkees in 1970 to focus on his country rock group, the First National Band, and his solo career, he joined in a number of Monkees reunions over the years including a brief UK tour in 1997 which marked the last time all four members performed together.
Following the death of Peter Tork in 2019, Micky Dolenz and Michael Nesmith planned to kick off their "An Evening with the Monkees" tour in early 2020. Due to the Covid-19 pandemic, that tour was rescheduled to 2021 and re-billed as a farewell tour. The duo performed more than 40 date in the U.S. in the fall of 2021. Their last performance was at the Greek Theatre in Los Angeles on November 14.
Nesmith died of heart failure on December 10, 2021 at the age of 78.
The Monkees have sold more than 75 million records worldwide.