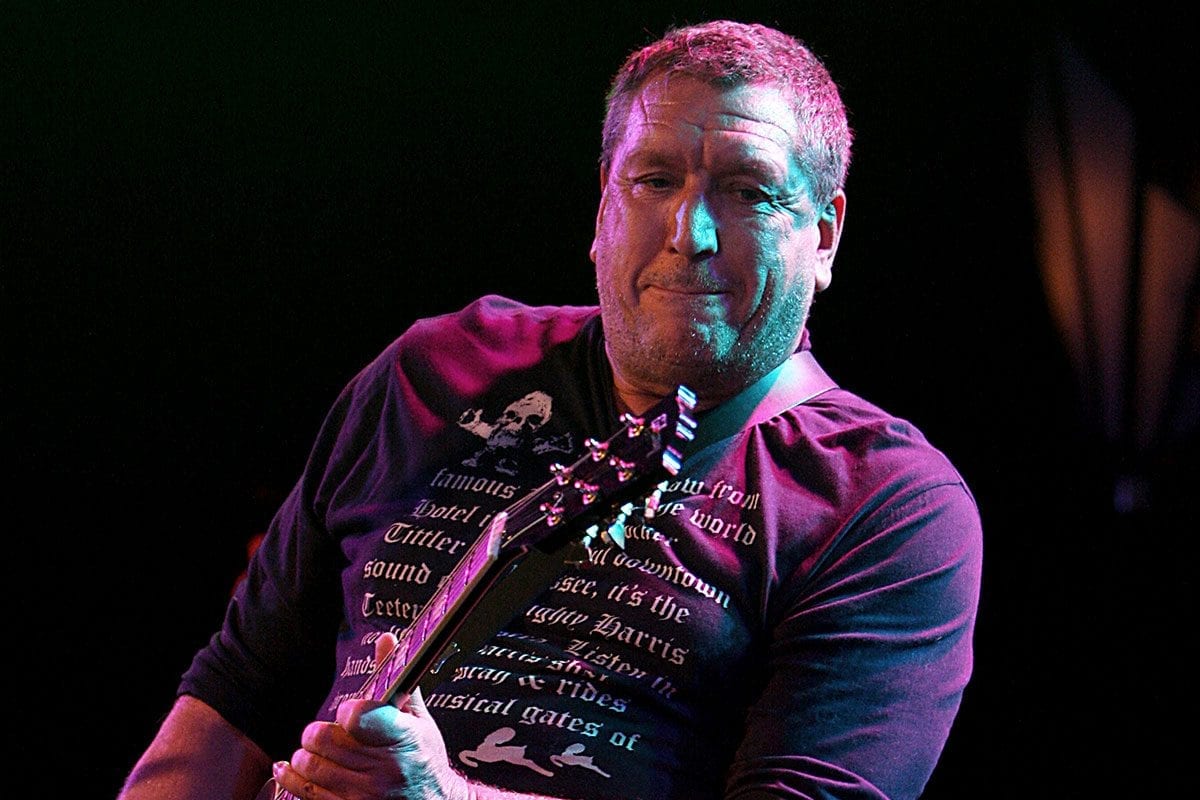 Sex Pistols guitarist Steve Jones suffered a heart attack three months ago, the now radio host revealed on his show Jonesy's Jukebox on KLOS in Los Angeles this week. 
"I thought I would say where I've been for the last three months," Jones told his listeners, after taking leave from his hosting duties back in August.
Jones went on to explain that his original absence was due to a bout of Bell's Palsy. The condition caused him to have trouble enunciating and "look like Popeye," Jones admitted. 
But just as he was ready to make his return to the show, the guitarist woke up with chest pain in the night. He drove himself to the hospital where doctors discovered a 90% blockage to his heart.
"You met the criteria for a true, bonafide heart attack," Dr. Gang, who joined Jones on the episode,  explained. "They opened up the vessel, in a sense they aborted the large portion of the heart attack. The early portion you did have, you did form a scar… In your case, they averted a larger heart attack by being efficient in getting to your heart and opening [it] up".
Jones now has two stents in his heart and called the recovery "slow" and a "bit of a nightmare". He will continue to be monitored over the coming months as he regains strength.
Steve Jones begin hosting Jonesy's Jukebox on Indie 103.1 in 2004. After the station shut down in 2009, the show moved a couple of times before landing at KLOS in 2015. It was expanded to 5 days a week and has become one of the station's most popular shows.
Steve Jones makes his return to Jonesy's Jukebox following heart attack