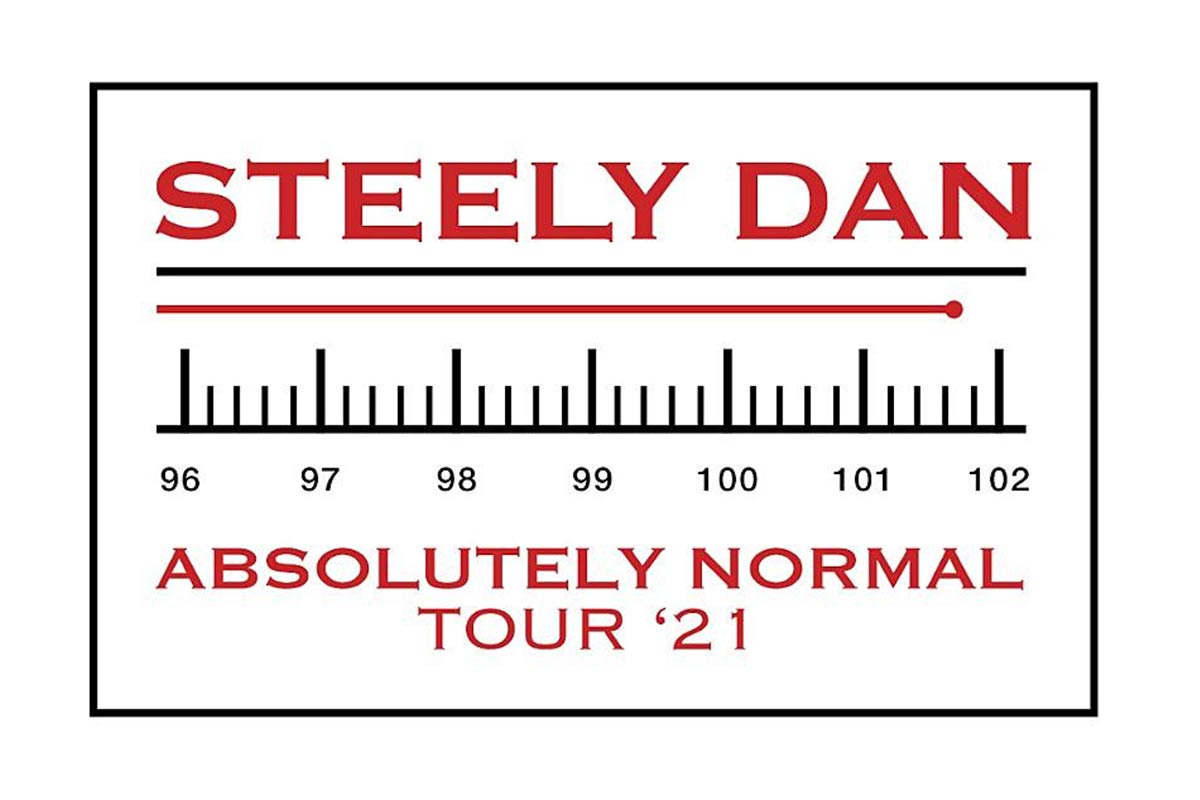 Live music is slowly returning to normal and Steely Dan is following suit. The band announced a 2021 fall tour – aptly titled The Absolutely Normal Tour '21 – although the verdict is still out on exactly how normal live concerts will be come fall.
The Absolutely Normal Tour '21 kicks off in Miami, FL on October 5th with tickets going on sale this Friday, July 30th at 10am local time via Ticketmaster. Platinum tickets are available beginning Thursday, July 29th at 10am local time.
The group also announced the forthcoming release of Northeast Corridor: Steely Dan Live!, which marks the first live album from the band in 25 years. The Nightfly Live – a live version of Donald Fagen's acclaimed solo album will also be released. Both albums will be available September 24th on digital and CD and on October 1st on 180-gram vinyl.
Northeast Corridor: Steely Dan Live! was recorded across tour dates at New York City's Beacon Theatre, The Met Philadelphia, & more, and showcases selections from Steely Dan's extraordinary catalog of slinky grooves, sleek subversive lyrics, and infectious hits. Donald Fagen's The Nightfly Live was performed live by The Steely Dan Band.
In 2022, Steely Dan will head out with Steve Winwood for the Earth After Hours Tour, which was originally set to take place in the summer of 2020, but rescheduled due to the Covid-19 pandemic.
Donald Fagen is the only member of Steely Dan remaining in the band. Co-founding member Walter Becker passed in 2017 and although Donald Fagen has said he would rather have retired the Steely Dan name after Becker's death, he told Rolling Stone in 2017 that he was persuaded by tour promoters to continue using it.
Steely Dan Concert Tickets on Ticketmaster >
Absolutely Normal Tour '21 Dates
Oct 5 – Miami Beach, FL – The Fillmore Miami Beach @ Jackie Gleason Theater
Oct 6 – Miami Beach, FL – The Fillmore Miami Beach @ Jackie Gleason Theater
Oct 8 – Miami Beach, FL – The Fillmore Miami Beach @ Jackie Gleason Theater
Oct 9 – Miami Beach, FL – The Fillmore Miami Beach @ Jackie Gleason Theater
Oct 12 – Orlando, FL – Dr Phillips Center for the Performing Arts
Oct 13 – Orlando, FL – Dr Phillips Center for the Performing Arts
Oct 15 – St. Petersburg, FL – Duke Energy Center for the Arts – Mahaffey Theater
Oct 16 – St. Petersburg, FL – Duke Energy Center for the Arts – Mahaffey Theater
Oct 19 – Jacksonville, FL – Times-Union Center for the Performing Arts – Moran Theater
Oct 20 – North Charleston, SC – North Charleston Performing Arts Center
Oct 22nd – Charlotte, NC – Ovens Auditorium
Oct 23rd – Richmond, VA – Altria Theater
Oct 25 – Baltimore, MD – Hippodrome Theatre @ France-Merrick Performing Arts
Oct 27 – Philadelphia, PA – The Met Philadelphia
Oct 29 – Philadelphia, PA – The Met Philadelphia
Oct 30 – Philadelphia, PA – The Met Philadelphia
Nov 1st – Red Bank, NJ – Hackensack Meridian Health Theatre @ the Count Basie Center
Nov 3d – Morristown, NJ – Mayo Performing Arts Center
Nov 4 – Morristown, NJ – Mayo Performing Arts Center
Nov 6 – Morristown, NJ – Mayo Performing Arts Center
Nov 7 – Morristown, NJ – Mayo Performing Arts Center
Nov 9 – Port Chester, NY – The Capitol Theatre
Nov 10 – Port Chester, NY – The Capitol Theatre
Nov 13 – Wallingford, CT – Toyota Oakdale Theatre
Nov 14 – Bethlehem, PA – The Wind Creek Event Center
Nov 17 – Boston, MA – Orpheum Theatre presented by Citizens
Nov 19 – Boston, MA – Orpheum Theatre presented by Citizens
Nov 20 – Boston, MA – Orpheum Theatre presented by Citizens