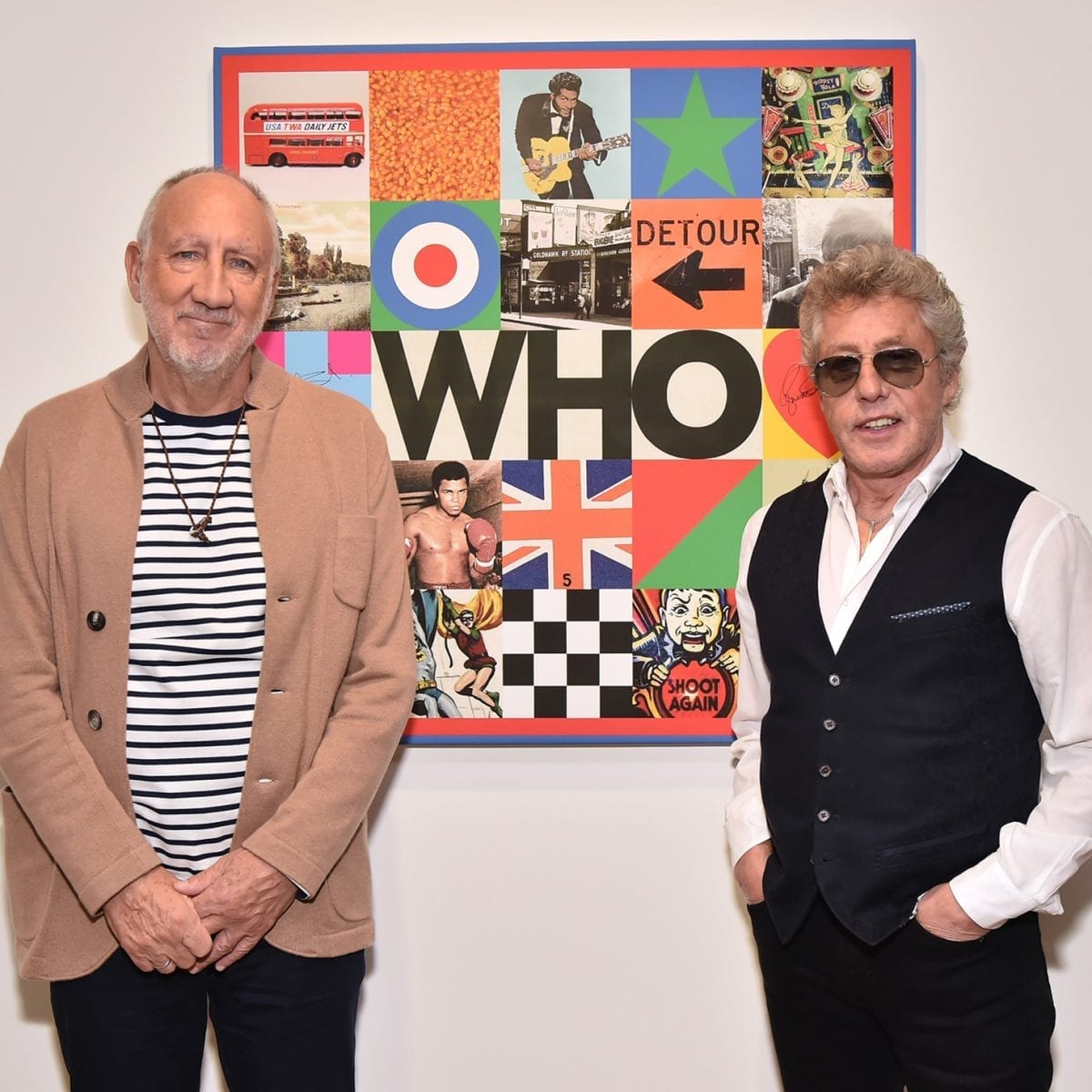 The Who were honored with the first stone on the new Music Walk of Fame in Camden, north London in a ceremony on Tuesday in Camden High Street.
"This will be great for Camden. It'll be great for London. It'll be great for the neighborhood and it will be great for our business, one of the biggest exports that we have in the U.K.," said Pete Townshend at the launch. "We've all contributed. We're all still contributing and we will go on contributing."
Townshend jokingly added that he would have preferred the commemorative paving slab to be on Goldhawk Road in West London, where The Who started their career, "but those fuckers have got no money."
Roger Daltrey spoke of Camden's rich musical heritage and said the area remains "a great place to come for the best of the music that's out there at the moment."
"May it long reign and may this avenue of stars grow and grow because we have got the best music industry in the world," Daltrey told the audience, made up of invited guests, media and hundreds of curious bystanders lining the opposite side of the street.
The duo were introduced by Bobby Gillespie of Primal Scream, self-proclaim "life-long Who freak," and Lee Bennett, founder of the Music Walk of Fame.
"The original line-up of Roger Daltrey, Keith Moon, John Entwistle, and Pete Townshend was indivisible," he said. "When they played music together an alchemical transformation took place. Four became one and they created a magical, powerful sound that spoke directly to teenager mod boys, radical hippy 1960 counterculture, acid freaks, boot boys running riot on the football terraces of the 1970s and teenage punk rockers like myself and many millions more around the world," said Gillespie.
Music Walk of Fame Founder Lee Bennett added: "What a great day for music, fans, the world, London, and Camden. To cap it off by having one of the greatest bands of all time, I'm thrilled to bits."
Surviving band members Townshend and Daltrey, accompanied by Chris Entwistle, son of the late John Entwistle, then unveiled the granite plaque set in the pavement outside Camden Town tube station.
London's Music Walk of Fame is a new Hollywood Boulevard style attraction that will eventually stretch all the way from the Roundhouse down Chalk Farm Road and onto Camden High Street. The goal is to recognize 20 different artists and musical innovators each. Organizers hope that it will become a must-see attraction for music fans the world over.