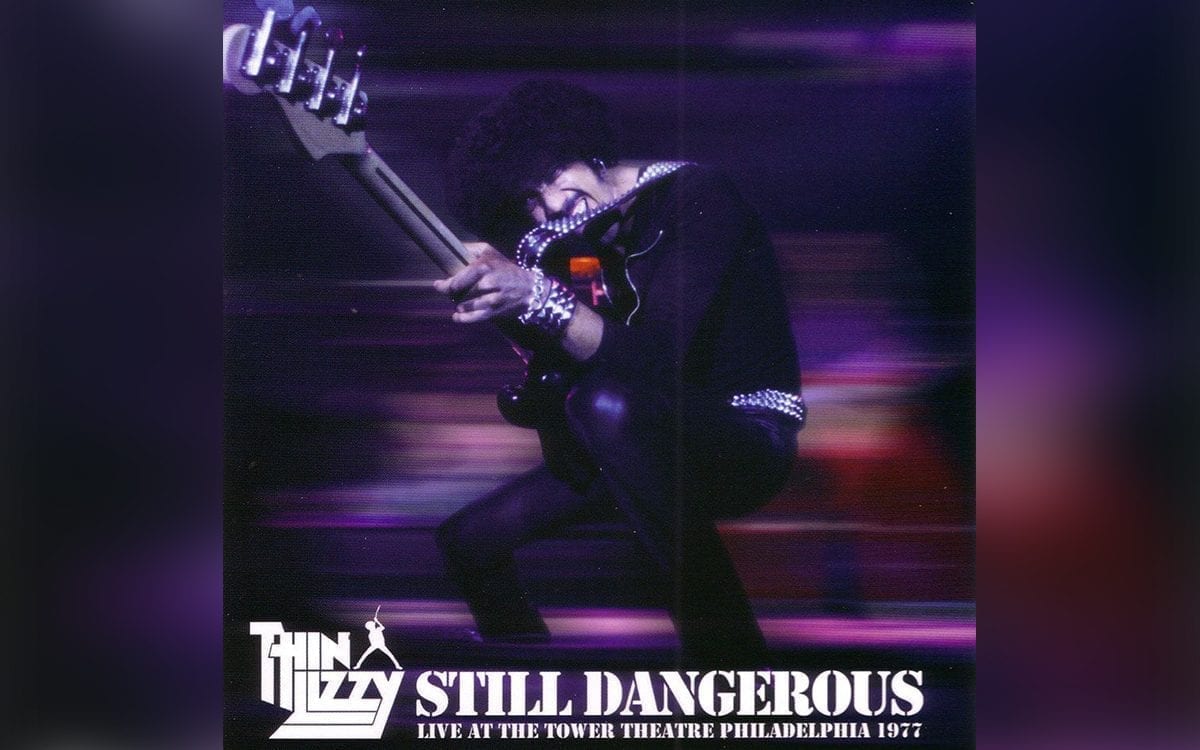 While most classic rock fans have more than just a passing acquaintance with the music of Thin Lizzy (and certainly anyone who listens to classic rock radio is well familiar with their hit song "The Boys are Back in Town"), there's no doubt the band has never truly received the recognition they deserve in North America.
Sure, this is in large part due to the fact that the band never actually completed a full U.S. tour and didn't receive much radio play. Yet underrated as they were stateside, in Europe they were huge; thanks to their combination of great songs and a phenomenal live presence.
But their success didn't happen overnight. In fact, it took them several years – and several lineups – to really find their stride.
Thin Lizzy originally formed in December 1969 when acquaintances Eric Bell and Eric Wrixon, both from Belfast, met by chance at a Dublin pub. Bell, a guitarist, and Wrixon, an organist, had both moved to Dublin to join the showband circuit. And both had dreams of breaking into the rock scene.
That evening, having shared their ideas of forming a band, the pair hit the Countdown Club where Phil Lynott and Brian Downey were performing with their band Orphanage. Impressed by Downey's guitar playing, Bell approached the two during a break and broached the topic of forming a band together. They were skeptical at first. But Bell's musical reputation preceded him and Lynott and Downey ultimately agreed. With Wrixon as the organist, the original quartet was formed.
Wrixon didn't last long and left the band before Thin Lizzy released their first single ("The Farmer"/"I Need You") in July 1970. The single sold only 283 copies and is now considered a collector's item. But Thin Lizzy signed to Decca Records by the end of the year and recorded their first album in early 1971.
Unfortunately that LP (along with the subsequent three) failed to break into the charts. The band's only notable success during that time was their take on the traditional Irish ballad "Whiskey in the Jar", which reached no. 6 in the UK.
Founding member Eric Bell abruptly left the band on New Year's Eve 1973, citing ill-health and disillusionment with the music industry. After cycling through several guitarists, and convincing Downey not to follow Bell's lead, Lynott decided to expand the line-up. In 1974 he began to develop what would become the band's signature duelling lead guitar sound.
Thin Lizzy's 1975 release Fighting – their first album to reach the charts in the UK – is also the first to hint at the twin lead guitar sound that would spur them on to their greatest successes, particularly the dual harmonies of "Wild One" and both guitars soloing on "Suicide."
But it was 1976's Jailbreak, featuring their hit song "The Boys Are Back in Town," that proved to be the band's breakthrough album." By this time their signature duel lead guitar sound was fully developed. This twin lead style, popularized by Thin Lizzy and Judas Priest, influenced a new wave of British heavy metal that included groups like Iron Maiden and Def Leppard. Thin Lizzy are also considered an inspiration for later heavy metal bands like Metallica, Alice in Chains, Mastodon and Testament.
But while the singles from Jailbreak tend to garner a lot of play on classic rock radio, true Lizzy aficionados tend to prefer the band's eighth studio album Bad Reputation. Never released as a single, the title track, which frontman Phil Lynott imbues with his dark charisma, quickly became a fan favorite and a staple in the band's live shows.
On this Throwback Thursday we revisit Thin Lizzy's driving, gritty, exhilarating and yet under appreciated performance of "Bad Reputation" from the band's 1977 tour. Enjoy!
Thin Lizzy – Bad Reputation