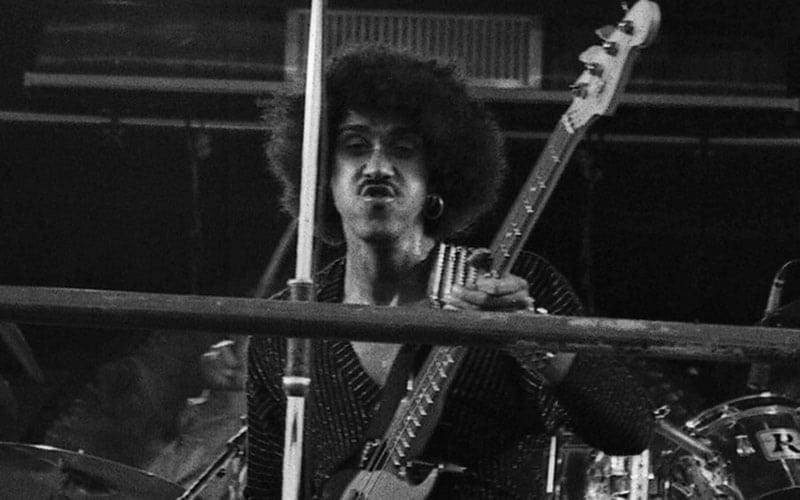 A new feature documentary on Thin Lizzy frontman Phil Lynott is due out in cinemas this fall. Phil Lynott: Songs for While I'm Away tells the story of how a young black boy from working class 1950's Dublin became Ireland's greatest rock star.
The film features interviews with U2's Adam Clayton, Metallica's James Hatfield, Huey Lewis and more, but much of the story is told through the words of Lynott himself. You can watch the trailer in the player below.
News of the film came this week along with the details of a massive Thin Lizzy box set due out October 23rd. Rock Legends celebrates the 50th anniversary of the band with 99 tracks across a 6-CD/1-DVD set. 74 of those tracks are previously unreleased and include demos, live recordings, rarities and more. The set includes the BBC documentary Bad Reputation as well as Thin Lizzy's 1976 performance on Rod Stewart's A Night on The Town TV Special.
Phil Lynott: Songs for While I'm Away – Documentary Trailer
Thin Lizzy formed in 1969 in Dublin, Ireland. The band released twelve studio albums under the leadership of Phil Lynott and found international success with singles such as "Whiskey in the Jar" and "The Boys Are Back in Town". Lynott was the band's principal songwriter, lead vocalist and bassist. He died in 1986 at the age of 36. A statue was erected in his honor in Dublin in 2005.
Thin Lizzy: Rock Legends Box Set