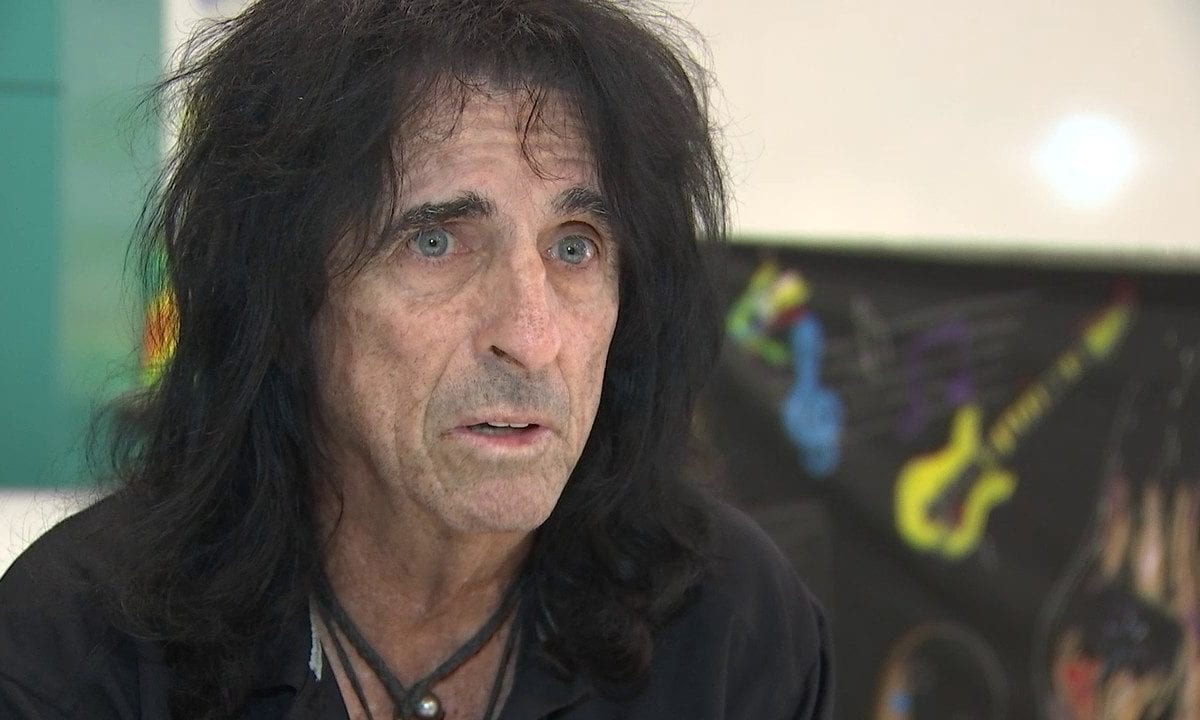 Alice Cooper brought together a stellar lineup for his 18th annual Christmas Pudding fundraiser. Known as one of Phoenix's signature holiday events, the proceeds from the show directly benefit the free music, dance, arts, and vocational programs for teens at Alice Cooper's Solid Rock Teen Center.
This year's fundraiser brought together original Alice Cooper band members Michael Bruce, Neal Smith and Dennis Dunaway, Judas Priest's Rob Halford, legendary guitarist Joe Bonamassa, Extreme's Gary Cherone, and Nuno Bettencourt, Cooper's Hollywood Vampires bandmate Johnny Depp and current Alice Cooper band guitarist Nita Strauss.
"Every year, I try to get an entirely different lineup. I thought, 'Who haven't we had on the show?'" Cooper told SanTan Sun News prior to the event. "Bonamassa is going to be great. He's one of the greatest guitar players of all time. Rob Halford, the guys from Extreme, the original Alice Cooper band, Jim Breuer, Gary Mule Deer, Mark Slaughter, and we invited Nita Strauss and her boyfriend, who plays the drums. They have an album out. She was just voted one of the best female guitarists in the world. She's going to come up and do a couple songs.
"We make it very loose," he added. "Everybody can sit in with everybody. I've invited Johnny Depp. He's been to the 'Pudding' five or six times. If he wants to drop in, he can."
Cooper and his former bandmates reunited for "No More Mr. Nice Guy", "Be My Lover", "Under My Wheels", "I'm Eighteen" and "School's Out" while Cherone and Bettencourt performed EXTREME's "Get The Funk Out", "Hole In My Heart" and "More Than Words". Halford treated the crowd to a five-song set of some of Priest's greatest hits – "Heading Out to the Highway", "Diamonds & Rust", "Breaking The Law", "Living After Midnight" and "You've Got Another Thing Coming" – with the Christmas Pudding house band Sixwire.
Check out the fan-filmed footage of the event below.
Solid Rock was founded in 1995 by Chuck Savale, Alice and Sheryl Cooper with the Teen Center opening in 2012. In an interview with Fox 10 Phoenix, Cooper explained the goal of the not for profit: "You get a kid interested in something other than what is going on in the street, and you know what is going on in the street a lot of bad stuff. It takes their whole attention and they might be thinking, 'I might join that gang' or 'I might run away,' but they say, 'Wait a minute. I might want to play guitar or play drums or an art class that's for free.'"