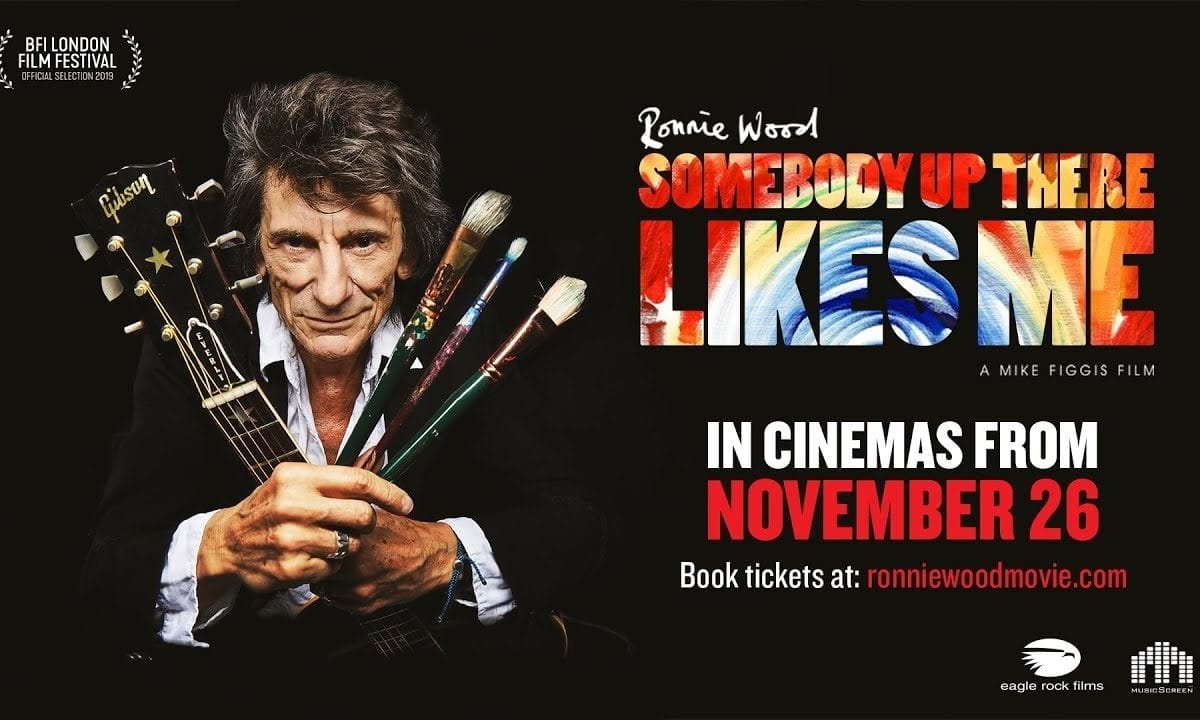 A new trailer for the forthcoming Ronnie Wood documentary Somebody Up There Likes Me has been released to promote the film's U.K. opening next month. You can watch the preview in the player below.
Somebody Up There Likes Me explores the life and career of the veteran guitarist from his childhood in post-war England through to his time in the Jeff Beck Group, the Faces and the Rolling Stones.
"I was in the hands of destiny all my life," says Wood at the beginning of the trailer, "and being in the right place at the right time."
Directed by Mike Figgis, best known for his 1995 Academy Award-winning film Leaving Las Vegas, the doc features new interviews with Keith Richards, Mick Jagger, Rod Stewart, Charlie Watts and Wood himself, among others.
According to early reviews, the film also takes an unflinching look at Wood's history with alcoholism. "If you're talking to a sober person, you're talking to the real person," his wife Sally says in the trailer. "I prefer the real person."
What makes this documentary particularly interesting for fans of the musician is that, in addition to being the subject, Wood had a hand in the creative process – writing an original soundtrack for the film.
"It occurred to me that the best soundtrack for this documentary would be a Ronnie Wood soundtrack, something original that we had come up with together," recalled Figgis who has a background in jazz and classical music, and usually creates his own soundtracks.
"It was an interesting situation; I was directing a documentary and then I was producing the soundtrack. Normally I would write the soundtrack to my own films but in this case, I produced the music track with Ronnie and collaborated with him on it. Then I went away and edited his improvisations and created a new soundtrack, which I then played to him and he recorded on top of. It was a very nice layering that went on in parallel and I think that became a very integral and important creative part of making the documentary. "
No word yet on a U.S. release date. More information can be found at the Somebody Up There Likes Me website.
Ronnie Wood: Somebody Up There Likes Me