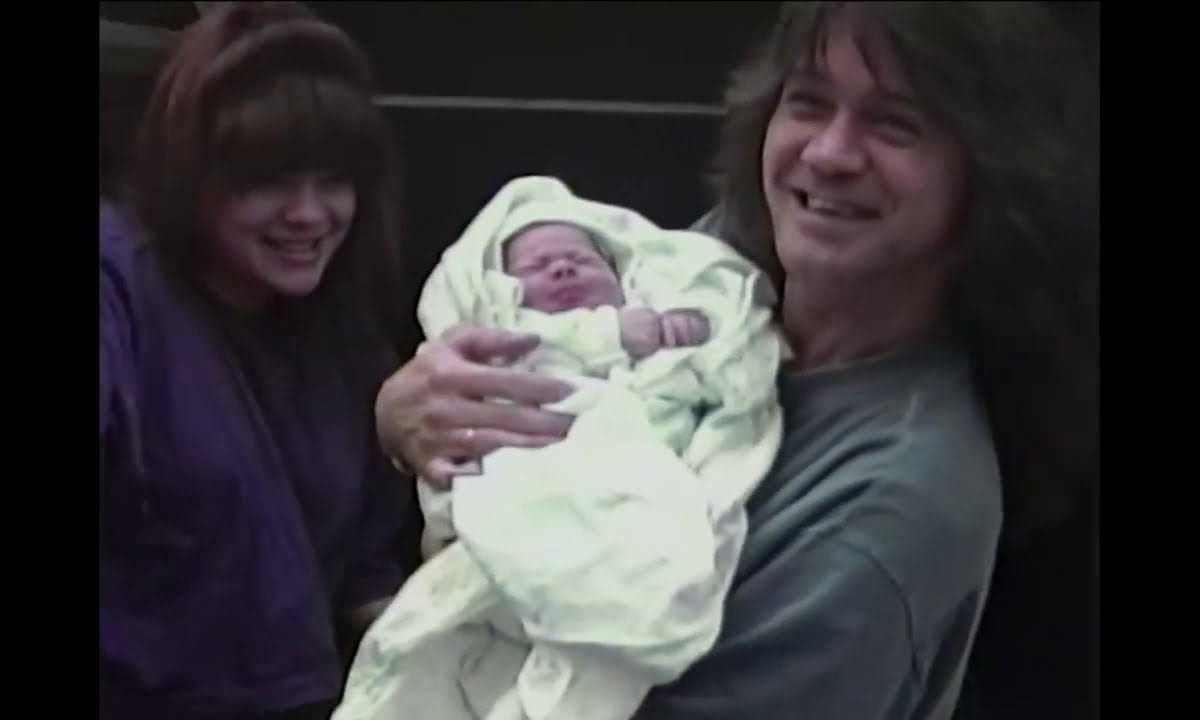 Wolfgang Van Halen is paying tribute to his later father Eddie with his new song "Distance". The track marks the musician's first single as a solo artist and was released along with a heartwarming video featuring home video footage from Wolfgang's childhood. Watch and hear "Distance" now in the player below.
Wolfgang, who had a very close relationship with his famous father, premiered the new song on The Howard Stern Show this week. During the interview – his first since his father's death last month – Wolfgang explained that he was in the process of writing the song when his father was dying. After Eddie passed, Wolfgang decided to make the song the first single from his forthcoming album.
Wolfgang also put to rest the rumor that he would be replacing his father in Van Halen, telling the radio host "You can't have Van Halen without Eddie Van Halen. I'm not my dad. I'm not going to replace him. I've spent my life making sure I'm not like him and I'm my own person."
The musician went on to confirm that, save some possible future archival releases, Van Halen is finished. "I don't have a dad anymore and I'm coming to terms with that. So I think fans can come to the terms with the fact that we're not going to have Van Halen anymore. The music is going to live on forever, but you can't continue without Eddie Van Halen."
You can watch a segment of the interview below.
Eddie Van Halen passed away October 6th following a long battle with cancer. He was 65.
Backstage Access:
Like Picasso or Jimi Hendrix, Eddie Van Halen Was a True Original
Wolfgang Van Halen – "Distance" Video
Wolfgang Van Halen on The Howard Stern Show