Live at David Lynch's Festival of Disruption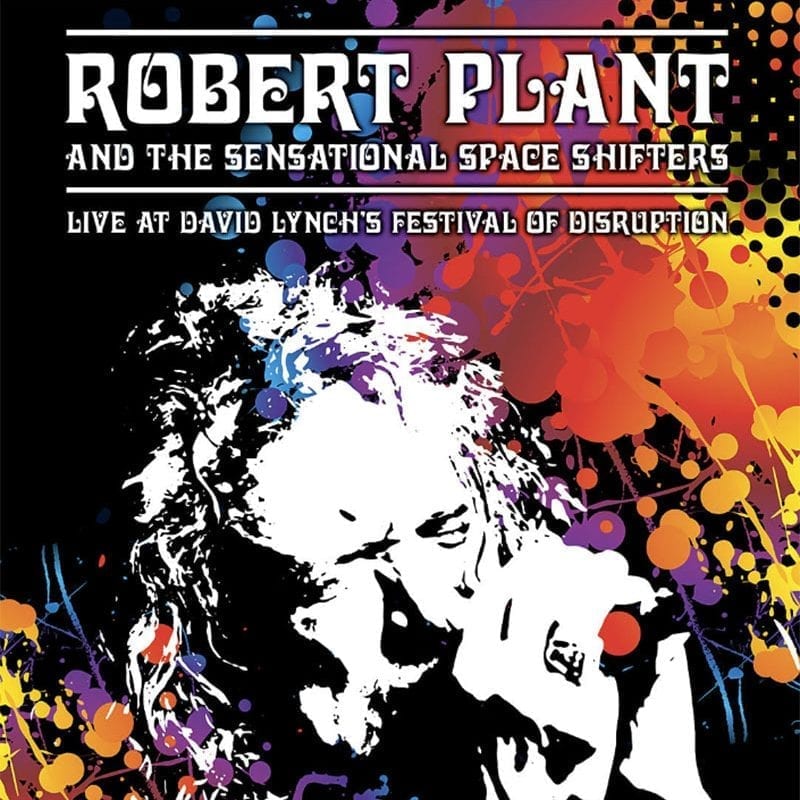 Amazon
Track Listing
1. Poor Howard
2. Turn It Up
3. Black Dog
4. Medley: The Enchanter / Rainbow
5. Babe, I'm Gonna Leave You
6. Little Maggie
7. Medley: Hoochie Coochie Man / Whole Lotta Love / Mona
8. Going To California

Bonus Features:
1. David Lynch On Creativity
2. David Lynch On Meditation
3. David Lynch On Music
Recommended Releases
About the Album
Featuring Led Zeppelin classics such as "Black Dog", "Whole Lotta Love" and "Going to California" as well as tracks from the Robert Plant and the Sensational Space Shifters' most recent album, Live at David Lynch's Festival of Disruption documents the group's performance in October 2016 which helped raise funds for the David Lynch Foundation.
The concert film is available February 9, 2018 via Eagle Rock Entertainment. Proceeds from sales of the DVD will also benefit the David Lynch Foundation.
The line up features Robert Plant, Justin Adams, Liam Skin Tyson, John Baggott, Juldeh Camara, Billy Fuller and Dave Smith.
Videos
Spotlight
Robert Plant Headlines