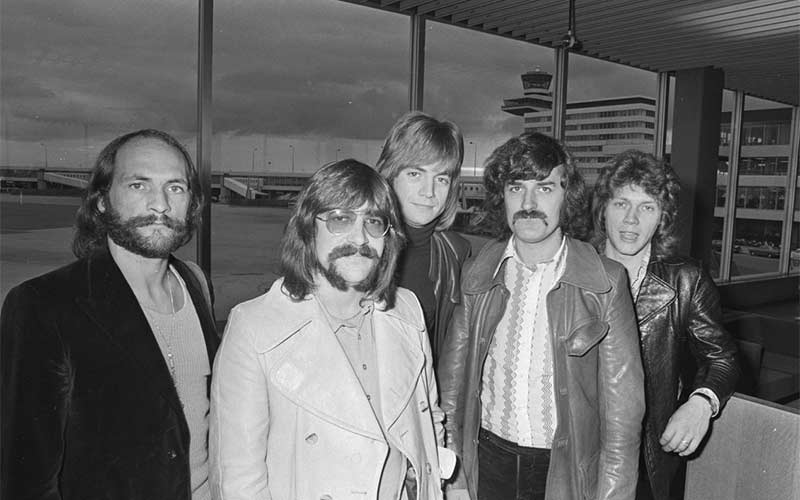 Bon Jovi, The Cars and The Moody Blues are among 19 artists that have been nominated for the Rock and Roll Hall of Fame Class of 2018. Also on the list are Depech Mode, The Eurythmics, The Dire Straits, The J. Geils Band, Judas Priest, The Zombies, MC5, Kate Bush, The Meters, Radiohead, Rage Against The Machine, Nine Simone, LL Cool J, Rufus Featuring Chaka Khan, Sister Rosetta Tharpe and Link Wray.
To be eligible, at least 25 years must have passed since the band or artist's first commercial release. This year, that means no later than 1992.
The J Geils Band, whose leader passed earlier this year, is nominated for the fifth time. First time nominees include Judas Priest, The Dire Straits, The Moody Blues, The Eurythmics, Kate Bush, Nina Simone, Radiohead, Sister Rosetta Tharpe and Rage Against the Machine.
Backstage Access: The Most Exciting Live Band EVER—The J. Geils Band!!
Beginning October 5, fans can vote at rockhall.com/vote. The top five artists selected by the public will comprise a fan's ballot, which will be tallied along with the ballots of a 900-member voting body of artists and industry personnel.
The Rock and Roll Hall of Fame 2018 inductees will be announced in December and the induction ceremony will take place in Cleveland, OH on April 14. The ceremony will also be broadcast on HBO.
The Class of 2017 consisted of ELO, Joan Baez, Journey, Pearl Jam, Yes and Tupac Shakur.