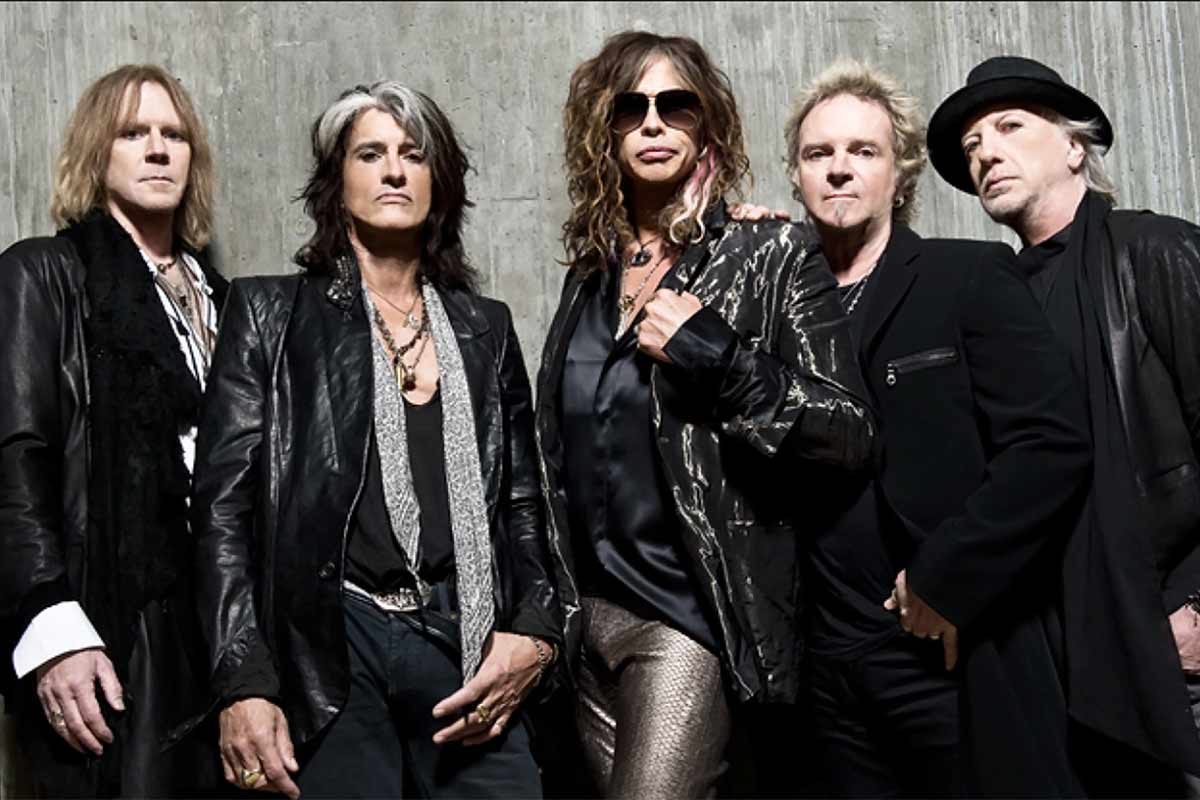 Live music may be coming back post-pandemic but Aerosmith guitarist Brad Whitford has his doubts that the Bad Boys from Boston will ever return to the road. In a new interview with Joe Bonamassa on his Live From Nerdville podcast, the 69-year-old rocker said "age is becoming a real factor" for the band.
Aerosmith is currently scheduled to tour in 2022 after the COVID-19 pandemic pushed back their 2020 European dates, but Whitford said that's "a pipe dream right now" . He even went as far as to say he's "not sure what [his] partners are thinking when they think that's gonna happen".
You can hear the full interview in the player below.
Top 20 Classic Rock Drummers Still Drumming
Aerosmith recently celebrated their 50th anniversary with a Las Vegas residency dubbed 'Deuces Are Wild'. During the run, drummer Joey Kramer had to be temporarily replaced due to health concerns. In 2018, guitarist Joe Perry canceled solo tour dates after collapsing back stage at Madison Square Garden and in 2017, lead singer Steven Tyler was hospitalized in Brazil and flown back to U.S. soil for an undisclosed medical procedure. He later denied reports he had suffered a heart attack or seizure.
The band's 50th anniversary hometown show at Boston's Fenway Park has been rescheduled to September 2022.
Aerosmith's Brad Whitford on Live From Nerdville with Joe Bonamassa