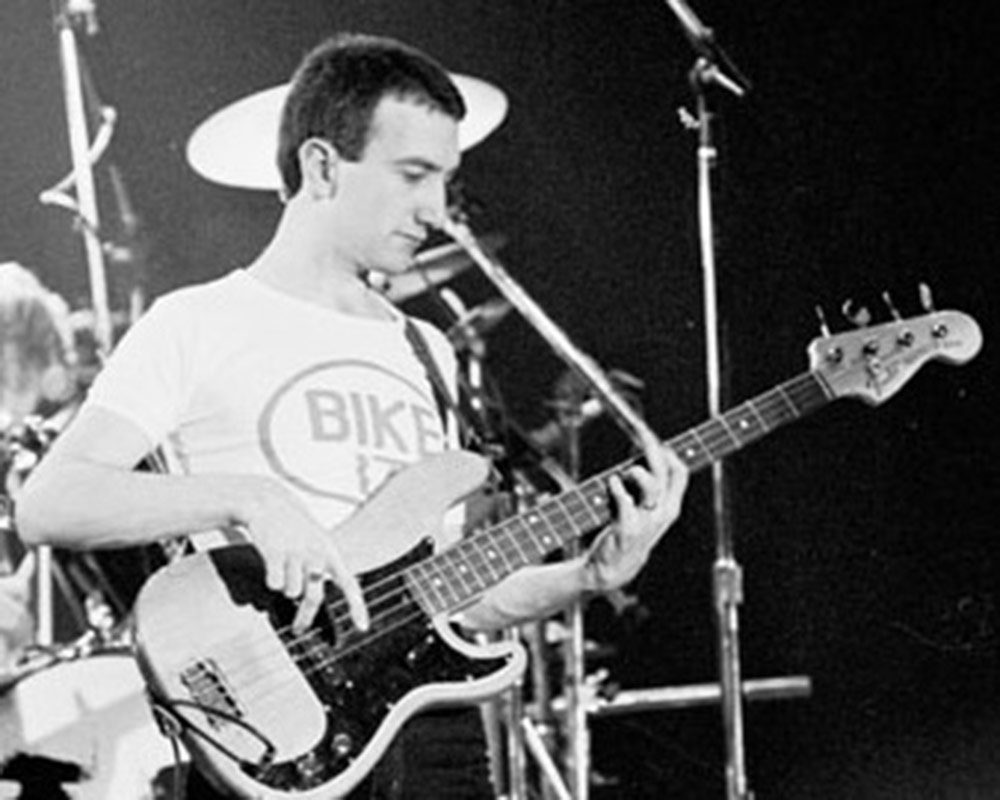 August 19, 1972 – The Midnight Special TV show debuts on NBC. The first airing is a 90-minute special encouraging young people to vote in the upcoming presidential election with War performing "Slippin' Into Darkness." The next year it launches as a regular show with announcer Wolfman Jack.
August 19, 2005 – A bronze statue of the late Thin Lizzy frontman Phil Lynott is unveiled in Lynott's hometown of Dublin, Ireland. In attendance are former band members Gary Moore, Eric Bell, Brian Robertson, Brian Downey, Scott Gorham and Darren Wharton, who perform live.
August 19, 1973 – Kris Kristofferson and Rita Coolidge marry in Malibu, California. They later divorce in 1979.
August 19, 1991 – Judas Priest lead singer Rob Halford, has a terrible accident onstage at CNE Stadium in Toronto. While driving onto the stage on his motorcycle during the intro to "Hell Bent For Leather" (a normal part of the show), Halford smashes into a metal section of the stage which was still being raised for his entrance.  He breaks his nose and sprains his neck, but actually finishes the gig before going to the hospital.
Backstage Access:
Rob Halford and the Secret Lives of Metal Gods
Classic Rock Birthdays
August 19, 1945 – Ian Gillan, vocals (Deep Purple, Black Sabbath)
August 19, 1939 – Ginger Baker (born Peter Edward Baker), drums (Cream, Blind Faith) (d. 2019)
August 19, 1963 – Joey Tempest (born Rolf Magnus Joakim Larsson), vocals (Europe)
August 19, 1951 – John Deacon, bass (Queen)
August 19, 1959 – Steve Grimmett, vocals (Medusa, Grim Reaper)
August 19, 1948 – Elliot Lurie, vocals, guitar (Looking Glass)
August 19, 1947 – George Newsome, drums (The Climax Blues Band)
August 19, 1940 – Johnny Nash, vocals (d. 2020)
Original Names of Famous Classic Rock Bands
Rock Remembrances
August 19, 2008 – LeRoi Moore, a founding member of the Dave Matthews Band, dies from complications stemming from an ATV accident. He was 46. Moore had been checking on a broken fence on his farm near Charlottesville, Virginia when his ATV hit a ditch and overturned and landed on him. LeRoi had recently returned to his Los Angeles home to begin an intensive physical rehabilitation program when he was stricken with pneumonia and died suddenly. Moore was an accomplished jazz saxophonist, and also played the flute, clarinet and oboe. He co-wrote many of the band's hits and served as the musical arranger.
August 19, 2019 – Larry Taylor (born Samuel Lawrence Taylor), Canned Heat bassist, dies of cancer. He was 77. In 1970, Taylor quit Canned Heat to join John Mayall in The Bluesbreakers. In later years, Taylor became a leading exponent and practitioner of the acoustic upright bass in the contemporary blues scene and was featured in the blues film, Lightning in a Bottle.