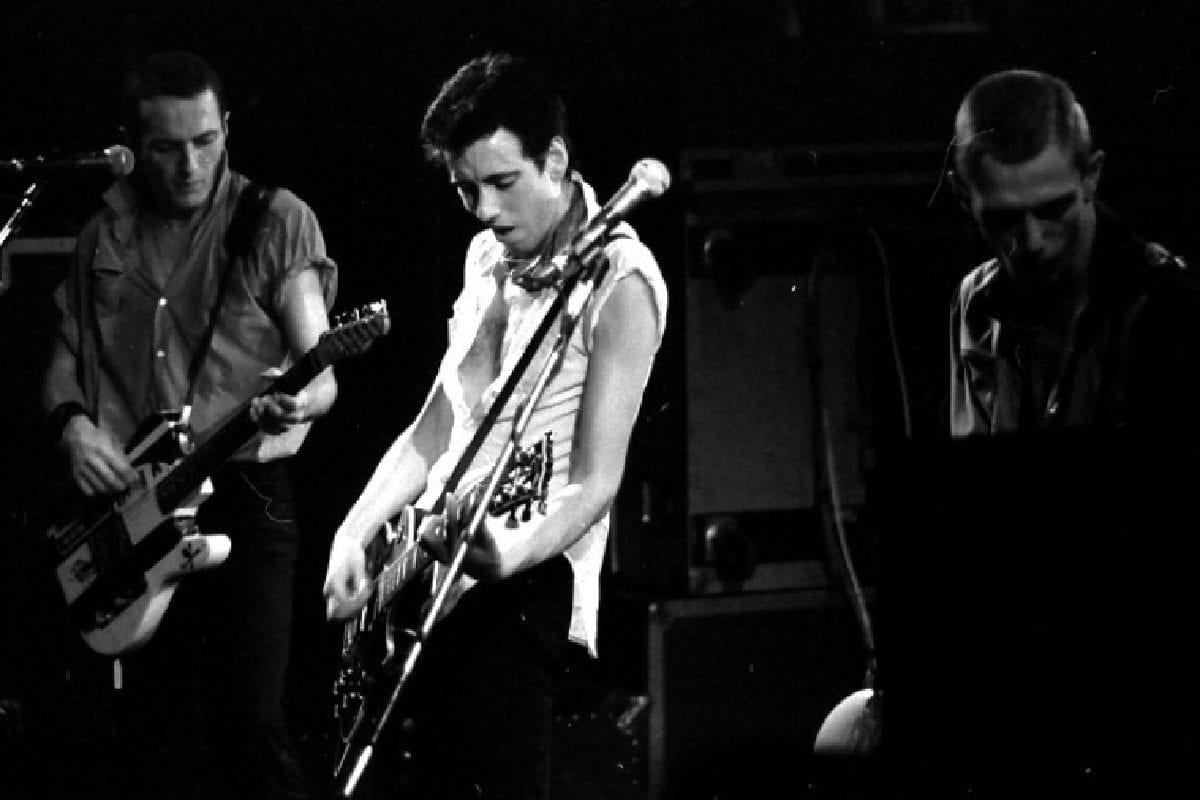 June 26, 1996 – Van Halen announce that Sammy Hagar is leaving the band and that David Lee Roth will again become the lead singer. Hagar reunites with the Van Halen brothers for a 2004 tour that is quite successful, but once again, the two factions split.
June 26, 1973 – Keith Richards and his girlfriend Anita Pallenberg are arrested on drug and gun charges in Chelsea, London at their home. During the police search, grass, cannabis resin, "Chinese" heroin, mandrax tablets, burnt spoons, syringes and pipes were found, in addition to a .38 Smith and Wesson revolver, a shotgun and 110 rounds of ammunition. Richards received only minor fines during his court trial.
June 26, 1974 – Bad Company release their self-titled debut album on Swan Song Records, which was launched by Led Zeppelin. The album becomes a #1 record in the U.S. and goes on to sell over five million copies.
June 26, 1974 – Cher and Sonny Bono divorce after 10 years of marriage. Four days later, she marries guitarist Gregg Allman.
June 26, 1977 – Elvis Presley makes his last ever live stage appearance when he appears at the Market Square Arena in Indianapolis in front of a crowd of 18,000. Elvis appears pale, weak, and overweight and would die less than two months later.
Original Names of Famous Classic Rock Bands
Classic Rock Birthdays
June 26, 1957 – Patty Smyth, vocals (Scandal)
June 26, 1955 – Mick Jones, guitar, vocals (The Clash)
June 26, 1956 – Chris Isaak, vocals, guitar
June 26, 1951 – Rindy Ross, vocals, saxophone (Quarterflash)
June 26, 1961 – Terri Nunn, vocals (Berlin)
June 26, 1959 – Stef Burns (born Stephen Birnbaum), guitar (Huey Lewis and the News, Alice Cooper, Pablo Cruise)
June 26, 1969 – Colin Greenwood, bass (Radiohead)
June 26, 1942 – Larry Taylor, bass (Canned Heat) (d.2019)
June 26, 1955 – Ivan Julian, guitar, bass (Richard Hell And The Voidoids)
June 26, 1910 – Colonel Tom Parker (born Andreas Cornelis van Kuijk), manager (Elvis Presley) (d. 1997)
Classic Rock Remembrances
June 26, 2021 – Johnny Solinger, lead singer of Skid Row from 1999 – 2015, dies from liver failure.  He was 55.
June 26, 1977 – Lou Reizner, prolific producer, dies of colon cancer.  He was 43.  Reizner produced Rod Stewart's first two albums, in addition to the seminal "Tommy," the Who's rock opera.
Watch: Tenacious D Release 'The Who Medley', Raise Funds for Gun Safety Organization