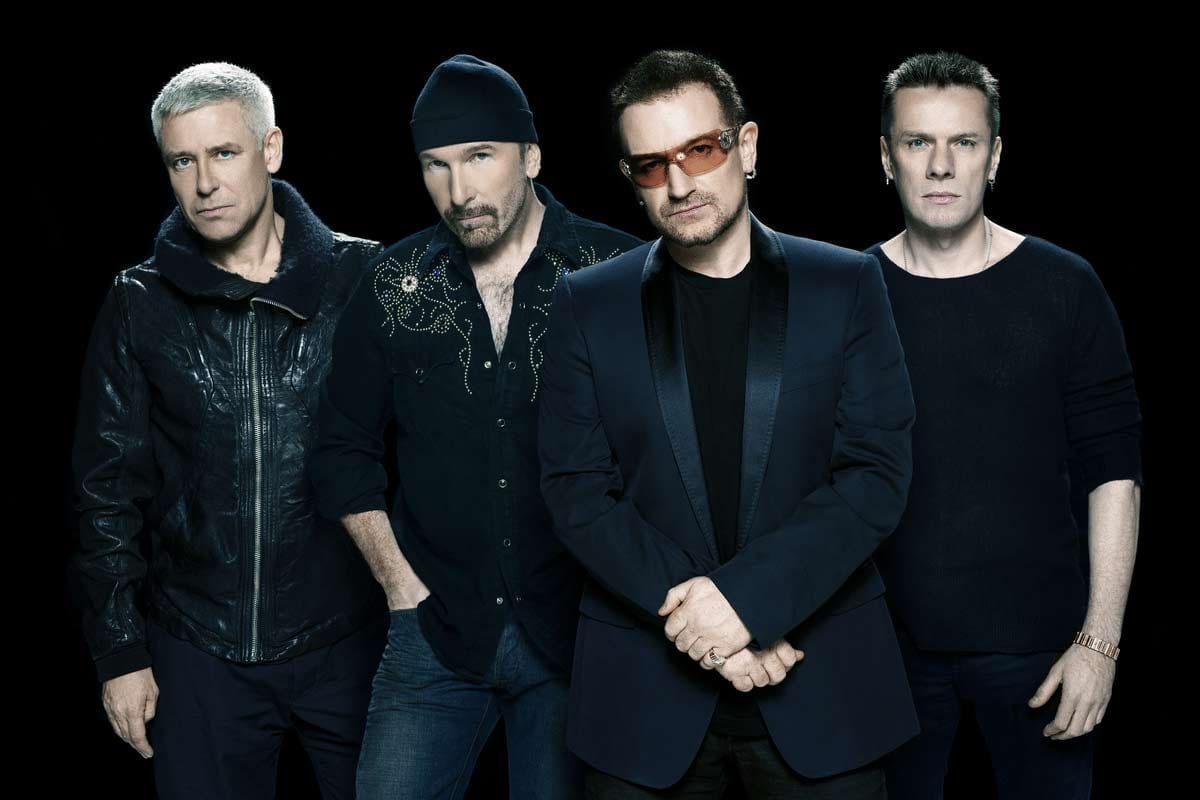 March 2, 1988 – U2 win their first Grammy Awards for Album of the Year and Best Performance by a Rock Duo or Group with Vocal for the album The Joshua Tree. Currently, they have 22 Grammy Awards.
March 2, 1984 – This Is Spinal Tap is released in theaters, forever changing the perception of hard rock and heavy metal bands.  Whether it be finding the way to the stage from the backstage tunnel, turning the amp to "11", or the miniature Stonehenge stage setup, Spinal Tap is forever ingrained in rock n' roll lore.
10 Easiest Rock Love Songs to Learn on Guitar
Classic Rock Birthdays
March 2, 1962 – Jon Bon Jovi (born John Francis Bongiovi, Jr.), vocals, guitar (Bon Jovi)
March 2, 1943 – Lou Reed, vocals, guitar (The Velvet Underground, solo) (d. 2013)
March 2, 1948 – Rory Gallagher (born William Rory Gallagher), guitar, vocals (d. 1995)
March 2, 1977 – Chris Martin, vocals, piano, guitar, (Coldplay)
March 2, 1956 – Mark Evans, bass (AC/DC)
March 2, 1956 – Steve "Lips" Kudlow, vocals, guitar (Anvil)
March 2, 1966 – Stevie Rachelle (born Steven Hanseter), vocals (Tuff)
March 2, 1955 – Dale Bozzio (born Dale Frances Consalvi), vocals (Missing Persons)
March 2, 1950 – Karen Carpenter, vocals, drums (The Carpenters) (d. 1983)
Death, the Devil and the CIA: Classic Rock Conspiracy Theories that Range from Completely Crazy to Entirely Conceivable
Rock Remembrances
March 2, 2008 – Jeff Healey (born Norman Jeffrey Healey) dies of cancer in Toronto. He was 41. Healey, who had both eyes removed due to cancer when he was just one year old, started playing guitar when he was three. He played the guitar on his lap and formed his first band when he was 15. Featured in the movie Roadhouse, Healey was a deeply respected musician, working with peers like The Allman Brothers, Bonnie Raitt, Stevie Ray Vaughan, Buddy Guy, BB King, ZZ Top, Steve Lukather, Eric Clapton and many more.
March 2, 2018 – Van McLain (born Van Allen McElvain), a founding member of Shooting Star, dies of complications from the West Nile virus in Kansas City, MO. He was 62. McLain was the guitarist and lead vocalist of Shooting Star, who racked up the rock hits "Breakout" and "Last Chance." In 1998, McLain was diagnosed with esophageal cancer, but beat that disease with treatment.
March 2, 2003 – Hank Ballard (born John Henry Kendricks) dies from throat cancer in Los Angeles. He was 75. Ballard wrote and recorded "The Twist," later covered by Chubby Checker. He was inducted into the Rock and Roll Hall of Fame in 1990.
March 2, 1999 – Dusty Springfield (born Mary Isobel Catherine Bernadette O'Brien) dies of cancer in England.  She was 59. Her first huge single was "I Only Want To Be With You"; she later recorded the Bacharach-David composition "The Look of Love" for the James Bond film Casino Royale.  She also collaborated and had hits with the Pet Shop Boys and many others. Her friend Elton John said, "I'm biased but I just think she was the greatest white singer there ever has been … Every song she sang, she claimed as her own."