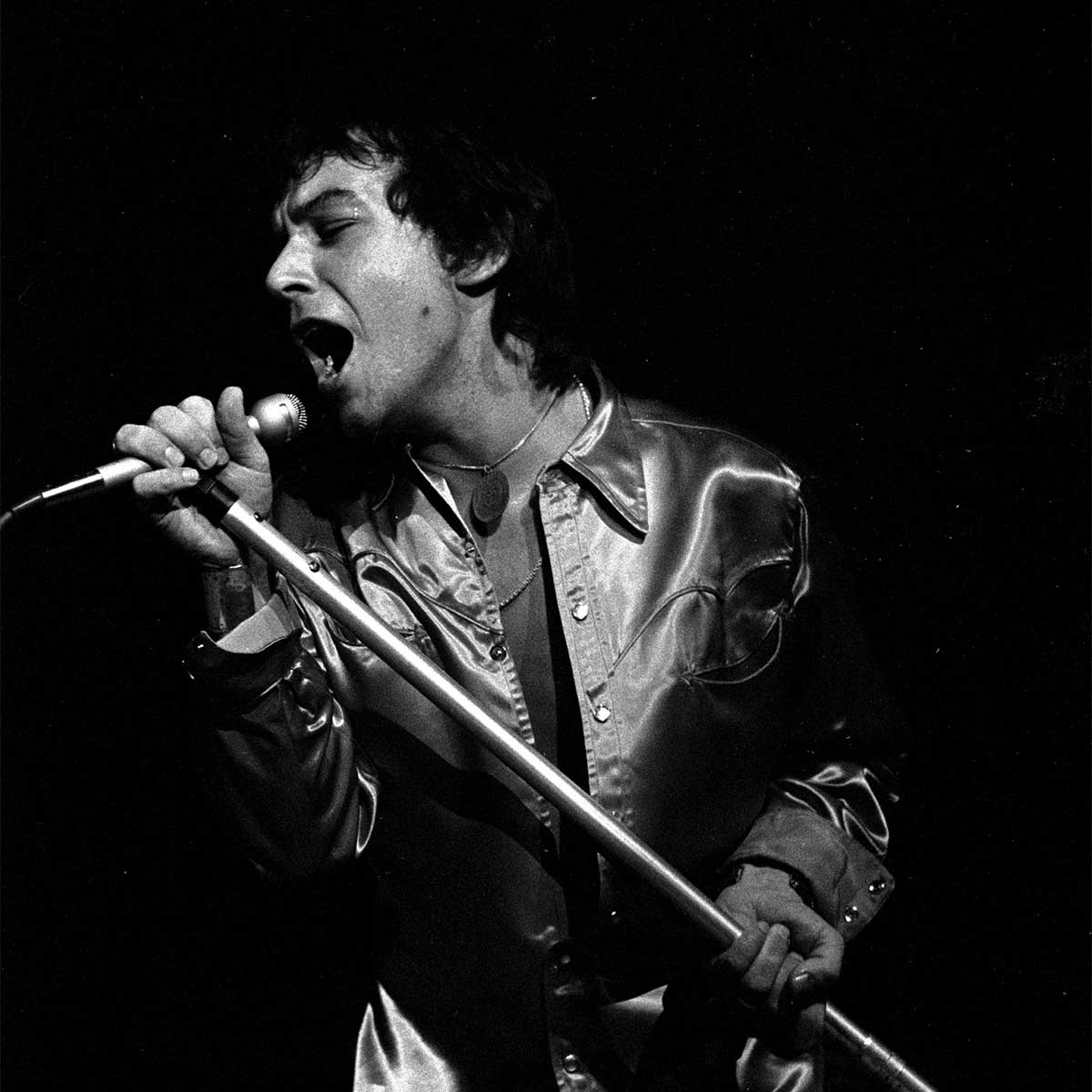 May 11, 1974 – Led Zeppelin attend an Elvis Presley concert in LA and spend over two hours backstage after the show with Elvis. Too bad no one recorded that meeting!
May 11, 1972 – John Lennon claims he is under FBI surveillance on an appearance on the Dick Cavett Show. Lennon's visa had been revoked in March and deportation proceedings were filed, supposedly because of a previous marijuana conviction in England. The real reason may have been that J. Edgar Hoover was convinced that Lennon planned to disrupt the 1972 Republican Convention by staging a number of get-out-the-vote concerts.
May 11, 1995 – Five guitar heroes honor Stevie Ray Vaughan in a tribute concert in Austin, TX. Eric Clapton, Buddy Guy, B.B. King, Robert Cray and Stevie's brother Jimmie Vaughan had all played with Vaughan at his last concert on August 26, 1990.
Death, the Devil and the CIA: Classic Rock Conspiracy Theories that Range from Completely Crazy to Entirely Conceivable
Classic Rock Birthdays
May 11, 1941 – Eric Burdon, vocals (The Animals, War)
May 11, 1947 – Butch Trucks (born Claude Hudson Trucks), drums (Allman Brothers Band) (d. 2017)
May 11, 1966 – Christoph "Doom" Schneider, drums (Rammstein)
Rock Remembrances
May 11, 1981 – Jamaican reggae star Bob Marley dies of malignant melanoma cancer which had spread to his brain and lungs. He was 36. He is the best selling reggae artist of all time and was inducted into the Rock and Roll Hall of Fame in 1994.
May 11, 2003 – Noel Redding, bassist and guitarist for the Jimi Hendrix Experience, dies in Ireland of cirrhosis of the liver. He was 57.
May 11, 2008 – John Rutsey, original drummer of Rush, dies of complications from diabetes. He was 55. Rutsey founded Rush with Alex Lifeson and Jeff Jones and performed on their debut album. Rutsey was replaced by Neil Peart.
May 11, 2014 – Ed Gagliardi, original bassist of Foreigner, dies of cancer. He was 62. Gagliardi played on the first two Foreigner records.
May 11, 2020 – "Moon" Martin (born John David Martin), dies of natural causes in Encino, CA. He was 74. Martin wrote "Bad Case of Loving You (Doctor, Doctor)", made famous by Robert Palmer, and had a popular early 80's video on MTV – "X-Ray Vision."
15 Most Overlooked Artists by the Rock and Roll Hall of Fame