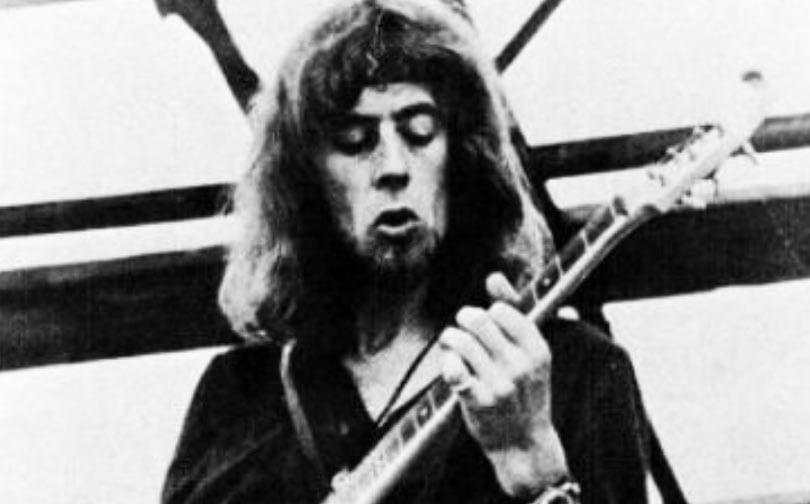 November 29, 2007 – Former Lynyrd Skynyrd drummer Artimus Pyle (born Thomas Delmer Pyle), is arrested for failing to properly register as a sex offender at a new permanent address. For this charge, he was later acquitted by a jury in 2009. Pyle had pleaded guilty in 1993 to charges of attempted capital sexual battery by an adult on a victim younger than 12 and being principal to lewd and lascivious behavior on a child younger than 16. He later alleged he plead guilty to save the girls (his ex-girlfriend's daughters) from testifying at trial. Both daughters now support him fully and claim the charges were bogus. He is currently writing a biopic called "Free Bird" about the 1977 Lynyrd Skynyrd plane crash; he was one of the survivors.
Original Names of Famous Classic Rock Bands
Classic Rock Birthdays
November 29, 1933 – John Mayall, vocals, guitar, keyboards (John Mayall & the Bluesbreakers)
November 29, 1947 – Ronnie Montrose, guitar (Montrose, Gamma, Edgar Winter Group) (d. 2012)
November 29, 1951 – Barry Goudreau, guitar (Boston)
November 29, 1942 – Felix Cavaliere, vocals, keyboards (The Young Rascals)
November 29, 1940 – Denny Doherty, vocals (The Mamas & the Papas) (d. 2007)
12 Rock & Roll Romances That Inspired the Music
Rock Remembrances
November 29, 2001 – George Harrison dies in Los Angeles of lung cancer. He was 58. Following the breakup of The Beatles, Harrison had a successful career as a solo artist and later as part of the Traveling Wilburys. Known as "the quiet Beatle," he was the youngest member of the band, (age 16 when he joined), and his songs include "Taxman," "Here Comes the Sun," "Something," and "While My Guitar Gently Weeps." Harrison released the acclaimed triple album, All Things Must Pass, in 1970 with the #1 worldwide single "My Sweet Lord." Harrison is credited with introducing Indian classical music to the mass public, in particular the work of sitar maestro Ravi Shankar. He embraced the Hare Krishna tradition, and in accordance with their teachings, became a vegetarian in the late 1960s.
Backstage Access:
George Harrison — The Beatles' Secret Sauce And So Much More!