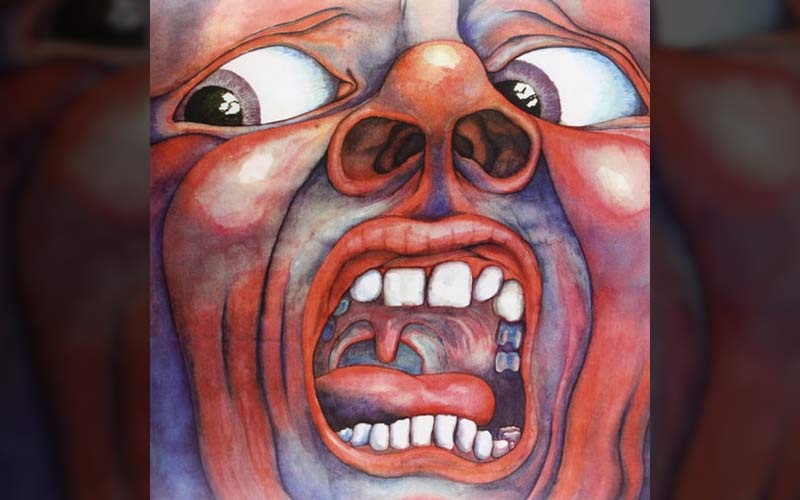 October 10, 1975 – Deep Purple release Come Taste the Band, their only studio album to feature guitarist Tommy Bolin. The album is also the final of three albums to feature Glenn Hughes on bass and a pre-Whitesnake David Coverdale on lead vocals.
October 10, 1995 – Peter Frampton releases Frampton Comes Alive II, the long-awaited sequel to his record-setting live album released in 1976.
October 10, 1969 – King Crimson release In the Court of the Crimson King, their debut studio album. It is widely considered the first and most influential progressive rock album.
October 10, 1978 – Joe Perry and Steve Tyler from Aerosmith are injured after a cherry bomb is thrown on stage during a gig in Philadelphia. Tyler's cornea is burnt and Perry ruptures an artery in his hand.
Classic Rock Birthdays
October 10, 1954 – David Lee Roth, vocals (Van Halen)
October 10, 1960 – Eric Martin, vocals (Mr. Big)
October 10, 1945 – Alan Cartwright, bass (Procol Harum) (d. 2021)
October 10, 1945 – Jerry Lacroix, vocals, saxophone (Blood, Sweat & Tears) (d. 2014)
October 10, 1946 – John Prine, vocals, guitar (d. 2020)
October 10, 1960 – Al Connelly, guitar (Glass Tiger)
October 10, 1953 – Midge Ure (born James Ure), vocals, guitar, keyboards (Ultravox)
October 10, 1917 – Thelonious Monk, piano (d. 1982)
Top 20 Best Rock Albums of the '90s
Rock Remembrances
October 10, 1963 – Cabaret singer Édith Piaf (born Édith Giovanna Gassion) dies of liver cancer in her villa on the French Riviera. She was 47. Abandoned by her mother at birth, raised in a brothel and working on the streets singing and panhandling since she was a young girl, Piaf led quite a tumultuous life, surviving three near-fatal car crashes, and becoming addicted to alcohol and painkillers. Her cultural influence though has remained huge, with songs of hers featured in films such as Saving Private Ryan, Inception, Bull Durham, Madagascar 3 and the TV show Pretty Little Liars. Her most renowned song is "La Vie en Rose," which received a Grammy Hall of Fame Award in 1998.