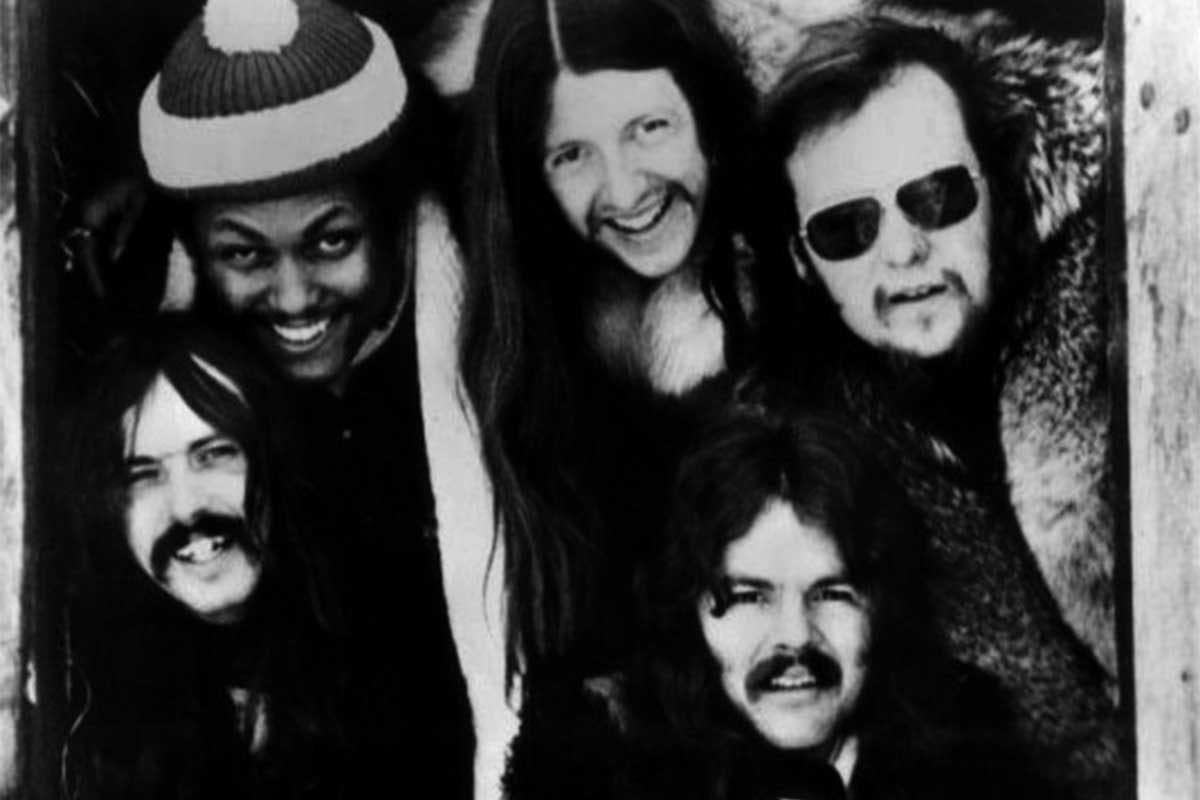 October 19, 1979 – Tom Petty and the Heartbreakers release their breakthrough album Damn the Torpedoes. It goes on to sell two million copies in the U.S.
October 19, 1977 – Lynyrd Skynyrd play their last show together in Greenville, South Carolina, prior to the plane crash that would kill three of their members. Nazareth is the opening act. This was the set list:
Workin' for MCA
I Ain't the One
Saturday Night Special
Whiskey Rock-a-Roller
That Smell
Travelin' Man
Ain't No Good Life
Gimme Three Steps
Call Me the Breeze (J.J. Cale cover)
Blue Yodel No. 1 (T for Texas)(Jimmie Rodgers cover)
Sweet Home Alabama
Free Bird
12 Most Influential Live Classic Rock Albums of All Time
Classic Rock Birthdays
October 19, 1948 – Patrick Simmons, vocals, guitar (The Doobie Brothers)
October 19, 1944 – Peter Tosh (born Winston Hubert McIntosh), guitar, vocals (The Wailers) (d. 1987)
October 19, 1957 – Karl Wallinger, keyboards (The Waterboys)
October 19, 1946 – Keith Reid, songwriter, lyricist (Procol Harum)
Rock Remembrances
October 19, 2020 – Spencer Davis, founder of The Spencer Davis Group, dies of pneumonia in Los Angeles. He was 81. Born in Wales, Davis formed his group with lead singer Steve Winwood, Winwood's brother Muff on bass and Pete York on drums. Their biggest hits were "Gimme Some Lovin'" and "I'm A Man." Davis was later a promotion executive for Island Records and lived the majority of his life on Catalina Island, off the coast of Los Angeles.
October 19, 2020 – Tony Lewis, lead singer and bassist of The Outfield, dies unexpectedly outside of London. No cause of death was given. He was 62. "Your Love" was the Outfield's signature song.
October 19, 1997 – Glen Buxton dies from pneumonia. He was 49. Buxton was a member of the original Alice Cooper band and co-wrote their biggest hits "School's Out," "Elected," and "I'm Eighteen." Alice himself says, "There would be no Alice Cooper without Glen. When it came to music we'd look at Glen and say, 'Glen, what do we do here?' . . . I think that people didn't realize that about him – he was our main musical force in the beginning." Buxton was beset with heath issues – pancreatitis, a bleeding ulcer and liver problems. He was not a fan of doctors and delayed his necessary treatment. Buxton was inducted posthumously into the Rock and Roll Hall of Fame in 2011 as a member of the Alice Cooper band.
10 Things You Might Not Know About Alice Cooper
October 19, 1989 – Alan Murphy dies of pneumonia related to AIDS. He was 35. Murphy was a session guitarist, best remembered for his collaborations with Kate Bush, Go West and Mike + The Mechanics. He was also a full-time member of Level 42. Murphy kept the facts of his illness a secret from his colleagues and bandmates.