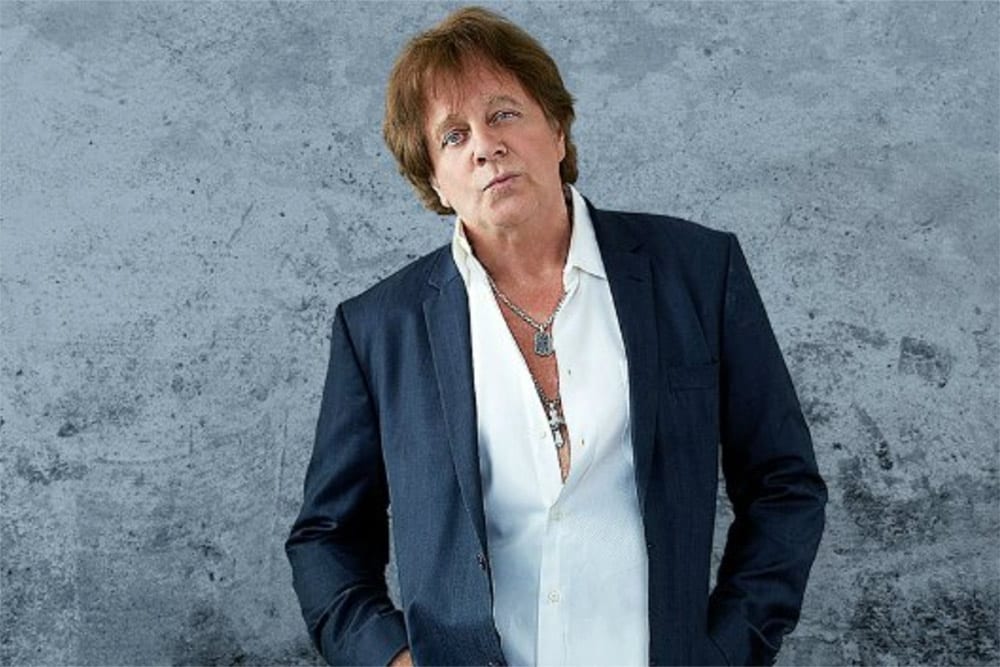 Eddie Money has revealed that he is battling stage 4 esophageal cancer. The singer discussed the diagnosis in a new clip from his AXS reality TV show, Real Money.
"I thought I was just going in to get a check-up, and he told me that I've got cancer," said Money. "When we found out that I had cancer and that it was stage 4 and that it was in my liver and my lymph nodes and a little bit in my stomach, it hit me really, really hard."
Last month, Money canceled his summer tour when he developed pneumonia after undergoing heart valve surgery, a condition he says is unrelated to the cancer.
Despite the multiple health issues, Money is optimistic.
"Not everybody dies from cancer like they did in the '50s and the '60s. Am I going to live a long time? Who knows. It's in God's hands. But you know what? I'll take every day I can get. Every day above ground is a good day."
In May, Money released a new song "Brand New Day". Hear it here.
The episode of Real Money detailing Money's cancer diagnosis will air September 12th on AXS at 9:30 p.m. ET/6:30 p.m. PT.