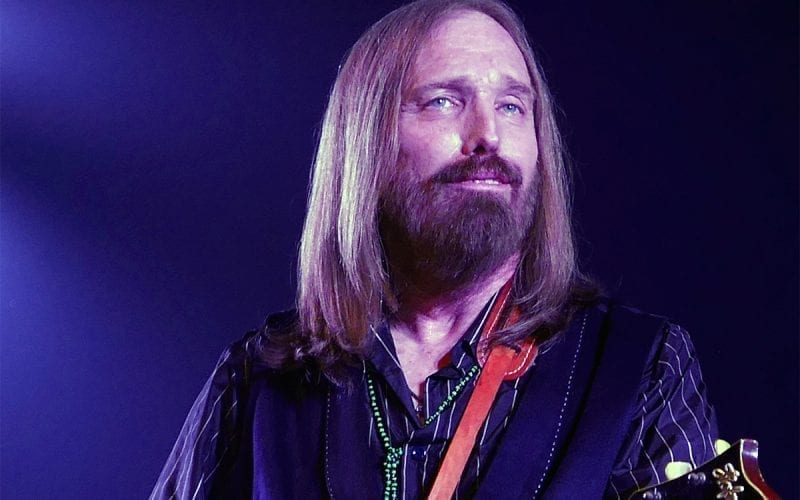 I was recently listening to my Tom Petty Mojo album, really digging it, and felt the need for more Tom Petty. I was searching YouTube and came across a most incredible interview.
It's not an interview really, just the meeting of two friends, Garry Shandling and Tom Petty. It's them just talking shop, but the great thing about it is how genuine and real the conversation is. If you ever wondered how Tom is (was) in every day life when not performing, this clip will give you some great insight. I think it's one of the best things I've ever seen that shows an artist in a normal everyday setting (albeit there is a camera crew documenting it, and Gary and Tom aren't exactly normal).
Most interesting is the beginning when Tom talks about what it's like getting ready for a show, how wound up he gets, how he actually paces around a room, and then what it's like having to get over it after it's finished. I'm sure some of you may have seen this but for those who haven't, I urge you to take a look, even if you don't watch all the way through—it's very genuine stuff.
Tom Petty & Garry Shandling:
A couple weeks ago I took a trip to LA for a record biz reunion party and to visit family — while driving I found myself again listening to Mojo. This is really an important record as it allowed the Heartbreaker band for the first time to stretch as musicians instead of just playing specific parts for songs. I have always thought that the Heartbreakers were the best rock band backing a front man since The Rolling Stones — yep, that good. If you haven't heard Mojo in a while or for whatever reason never bought the album, it is superb and I highly suggest you revisit. For the sake of convenience, here are links to two of my favorite tracks.
"The Trip To Pirates Cove"
This track features some of the best Mike Campbell ever.
"Running Man's Bible"
So I'm driving around LA getting totally pumped on Tom Petty thinking, who can I call to share my appreciation and excitement with? Then it hit me like a ton of bricks — my old friend Mark Felsot who worked with Tom for years, runs the Tom Petty Radio channel on SiriusXM, and is currently the morning man on the air.
I called him and we talked for almost two hours, about Tom, LA Radio, and the record biz as we knew it in its heyday. I asked if he'd write something about Tom for this blog and he said he'd be happy to.
Mark is one of the best people I've ever met in life, let alone the record business. Although he was once a part time disc jockey at KLOS FM in Los Angeles, most of you will know his work from being the behind the scenes producer and booker for the extremely popular Rockline show from 1981 to 1992. If you remember, hosted by Bob Coburn, this was live radio show where you could call in and speak to your favorite rock-recording artist. From Rockline he went on to produce tons of national rock radio specials, which I'm sure many of you heard, and then went to work with Little Steven for ten years as head of radio affiliate relations for "Little Steven's Underground Garage." In short, Mark has played a big role in the rock radio world that all of us have been listening to for years.
Now comes the part where all of us can get maximum enjoyment from the artist we love so much and miss so dearly, Tom Petty. As I say, Mark is on the air and produces everything you hear on Tom Petty Radio, channel 31, SiriusXM.
Here he explains how it all happened and all the great things you can expect to hear on this very creative and fun channel.
Sometime around the end of summer 2004 I get a phone call from the late and sorely missed George Taylor Morris of XM Satellite Radio.
"We are talking to Tom Petty about hosting a radio show on XM but he's gonna need a producer, are you interested?"
What, who, when, what, how, me, when, are you kidding? Of course I'm interested – and I've been riding this long strange, wonderful journey ever since.
The radio show was/is, will always be Tom Petty's Buried Treasure and before Tom's passing in October 2017, 251 shows were recorded and aired (with the last 3 broadcast about a year after his death). I remember Tom's manager telling me before we got started that Tom's probably not going to want to talk too much. What? But he's the host, the dj, he needs to talk a lot! Needless to say, Tom's vocal input was never a problem. Tom was so into playing and talking about this cool music – "the best in rock, rhythm and blues" – that he wrote and recorded the show's opening theme (and played all the instruments), and voiced and produced about a dozen ID's to use in the show. It was his show and it was going to sound the way he wanted it to sound. No input from management needed here. And to this day Tom Petty's Buried Treasure is still one of the best music radio shows, not just on SiriusXM but anywhere.
Fast forward to 2015 and I get the call that Tom and SiriusXM are now discussing the possibility of Tom having his own 24/7 channel on the satellite and if it happens he wants you to come along and be a part of it. On November 20, 2015 at 6pm ET / 3pm PT, Tom Petty Radio made its debut with Tom hosting the first 2.5 hours on the channel.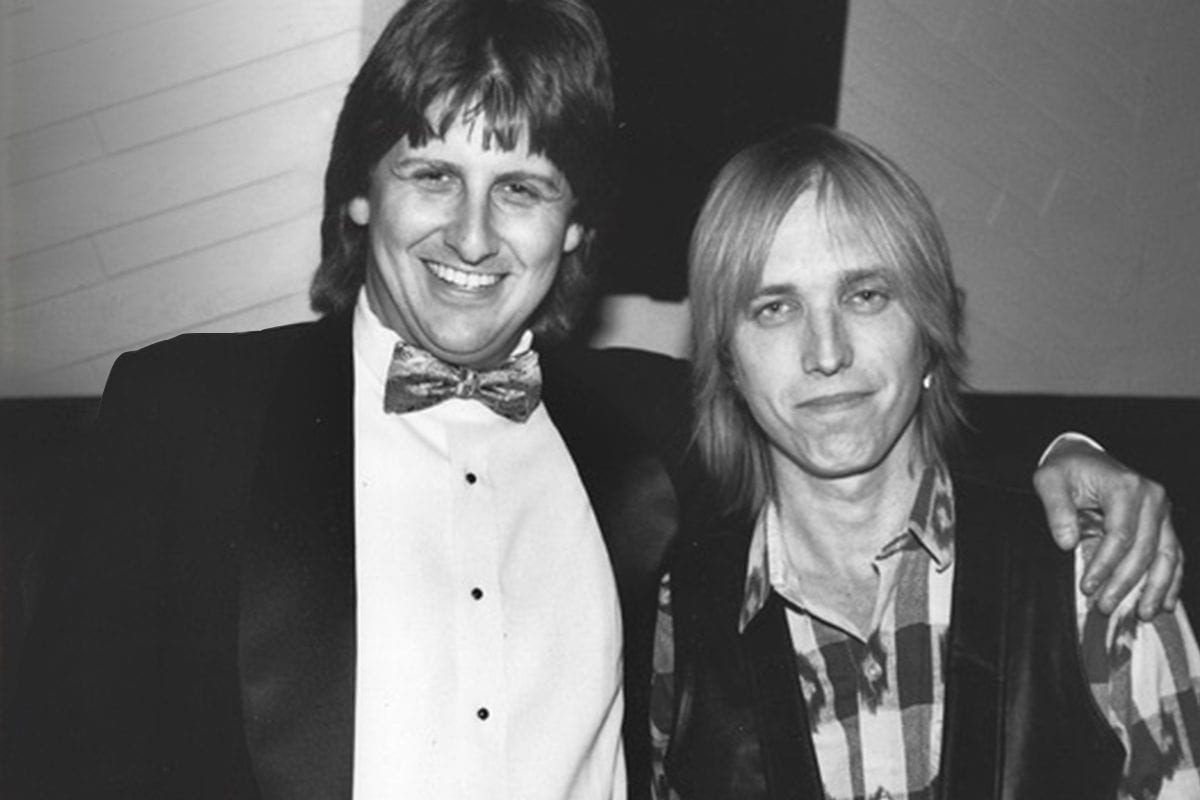 Like most artists channels, you have to be a pretty big fan of the artist to want to listen for more than 30 minutes at a time. But unlike all of the artist channels, Tom was going to be personally involved with Tom Petty Radio to make sure it had all of the elements that made the Buried Treasure Show a fun listen to.
Musically it's everything that he and the Heartbreakers had put out, same for the Traveling Wilburys and for the band that moved from Gainesville to Los Angeles in 1974 Mudcrutch. He even provided exclusive songs from his vault that you couldn't buy anywhere but you could hear them on the channel. But it was what happened – and still happens – between the songs that makes Tom Petty Radio entertaining. Tom wrote and recorded some jingles, produced thirty to sixty second off the wall adventures with Tom voicing these oddball characters who were listeners of Tom Petty Radio. It's great music with some fun stuff in between. But he also wanted to make sure that there were hosts on the channel that had a connection with him and knew music. So the likes of Benmont Tench and Steve Ferrone of the Heartbreakers have monthly shows as does TV producer and former editor of Musician magazine Bill Flanagan. And every Friday night Rolling Stone senior writer David Fricke hosts the 4-hour "Friday Night Affair" mixing his vast knowledge of TP (having interviewed and written about him many times) and his incredible recollections of the kind of music Tom played on the channel when it wasn't his material. Even I was eventually given the opportunity to wax poetically about my experiences as a Heartbreakers/Mudcrutch/Wilburys fan 4 nights a week.
And then that fateful day came on October 2 when the collective we had to announce to the fans that Tom had died but that somehow we needed to find the strength to keep Tom's music and spirit alive and keep his vision for Tom Petty Radio going forward, now more than ever. And that's been our new mission ever since. We have become the voice for the other band members and their various solo projects while keeping Tom as current and relevant as possible. There will never be anyone else like Tom Petty. He loved radio, he loved his channel and he loved sharing it with the whole world….
If you're a Tom Petty fan, you can't ask for much more content than this! I think the channel is so good it's worth the few bucks to subscribe to SiriusXM, just for Tom Petty Radio alone.
Tom is one of the few artists that I never had the chance to meet or work with personally. But I did wind up working with him tangentially. I knew the music always came first with Tom and I had a chance to turn him on to some great music that led to him giving one our artists on Columbia Records a great opportunity. I've written about this before but it bears repeating.
We had an incredibly talented blues artist named Chris Whitley on Columbia. He was making nice headway gaining a bit of radio airplay and playing out in the club scene, but we were looking for a catalyst to give Chris some much larger exposure. Petty was getting ready to go out on a national tour and every manager and agent in the business was fighting to get their artist on the show as the opening act knowing how much incredible exposure they would get. Usually the choice of opening acts has a lot to do with money, meaning managers, agents, and promoters, are always looking for an opening act that can help sell a bunch of tickets via their own reputation and fan base. But I had a feeling that if I could get Tom to listen to Chris's very impressive debut album, that he'd be genuinely blown away and just maybe, might consider choosing Chris to take on tour with him.
Lucky for me I knew people who knew people, and they got the record to Tom. Tom immediately grasped how special, unique, and genuine Chris Whitley was. He appreciated Chris's artistry so much, he indeed, chose him as his opening act above all the other very talented and already established artists or bands that were vying for the slot. This says so much about Tom as a person and a true artist. Of course, Chris fit quite comfortably as an opening act for Tom's music, but Tom took a relatively unknown new artist and gave him a great shot to help him succeed, even in the face of putting more pressure on himself to sell most all of the tickets on a huge national tour.
Just a couple more items before I finish. I want to turn you on to another interview that was done in Canada, which amongst other topics covers Tom's view on songwriting. Like most genuine songwriters, Tom talks about being a natural conduit—that songs have a way of coming to him. When the interviewer asks Tom about a recent award he's gotten, Tom says he's proud of it but awards in general are "nothing to aspire to." Yes, the art comes first and the accolades perhaps later. That is why his music will last forever as opposed to so much of the fluff we see today with too many new artists clamoring for awards and celebrity, trying to be famous as their main priority. Best to make the main priority your art in my opinion.
Tom Petty on Songwriting – CBC Interview:
Lastly, many of you have probably seen the recent CDJ contest where you had a chance to win John Scott's book Tom Petty and Me. If you didn't win a copy I highly suggest you purchase one — it's well worth the money and will give you some great insights into the record business, how the music you love gets to your ears, and also offers more inside looks at the man himself.
Until next time, here's a nice quote from Tom:
"Music is probably the only real magic I have encountered in my life. There's not some trick involved with it. It's pure and it's real. It moves, it heals, it communicates and does all these incredible things".
Rap~
© Paul Rappaport 2019