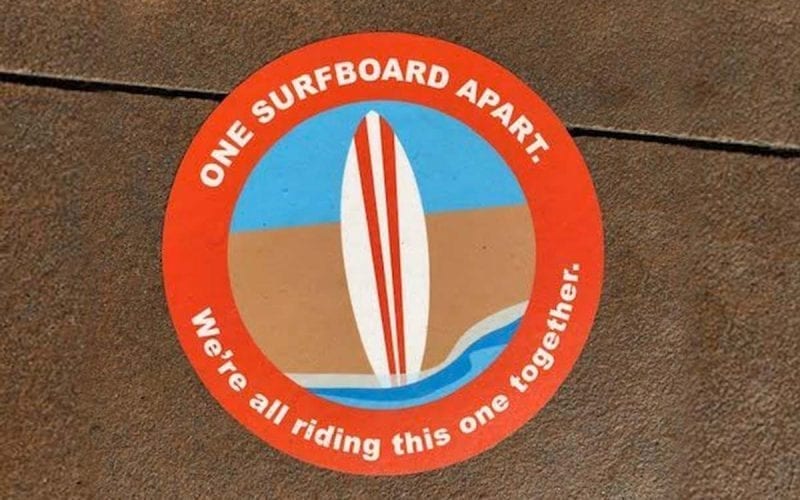 2020 has been a rough year, to say the least. Lots of us have friends or family that have had to battle the COVID virus. Some didn't make it. A few of my colleagues from the music industry have been amongst that count. My 95-year-old mother somehow contracted the virus in her independent living quarters. But she beat it, even at that age. Shows you what lifelong exercise with an accent on healthy living can do for you.
Through it all, many of us have discovered some silver linings – formed new traditions, discovered new interests, or learned valuable lessons that will stay with us for the rest of our lives.
Certainly, family Zoom sessions will be at the top of the list.
My family has had one every Sunday evening and with so many of us in different parts of the country, it's a nice way to stay in touch. It's a wonderfully warm get together that I can't see it stopping even after COVID is over.
Being Jewish, another special event is lighting candles and saying prayers over wine and Challah bread with our immediate family for Shabbat on Friday evenings. We get to see two granddaughters, one who now recites the prayers in Hebrew with us, and the other a new 6-month-old! It's a special experience that not only binds us together as a family but also connects us to our rich heritage. I know this is something that I would like to continue for the rest of our lives.
There have been so many unexpected silver linings in 2020 that have really made a big impact on shaping our lives and how we connect with one another.
My wife Sharon and I have chosen to travel from New York to California twice to see family during the pandemic. Once in July and most recently for Thanksgiving. With our parents getting older and not knowing how much time we have left with them, we decided we just had to go. We were extremely careful, got tested before and upon our return, and held our Thanksgiving dinner outside with each family unit at a separate table.
I have to say, flying felt safe. Everyone pretty much just stayed seated with their masks on and the airplanes do filter their airflow quite rapidly.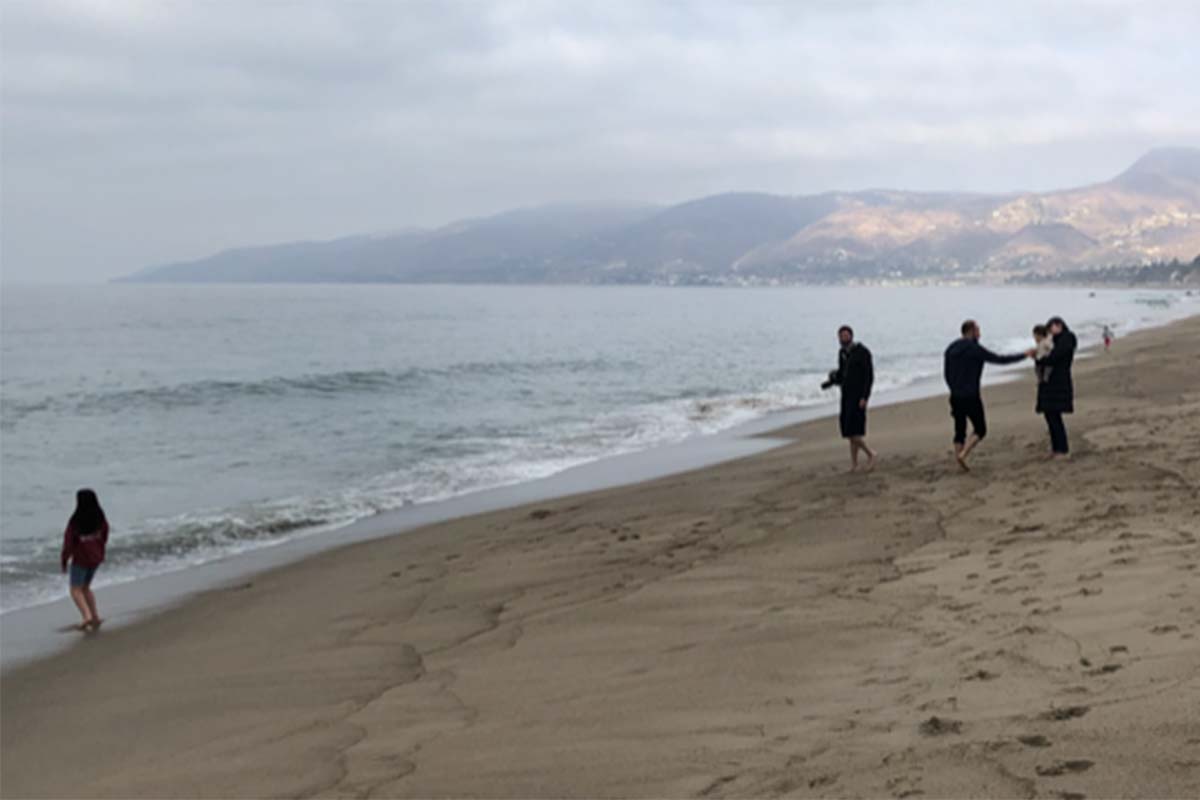 We stayed at our younger son's house in Sherman Oaks, CA with his wife and baby. Our older son arrived from Austin, TX with our 9-year-old granddaughter on the same day to stay there as well. It was "Camp Rappaport" to be sure, a tradition that, for a typical Thanksgiving, takes place at our house on Long Island.
When our family makes their usual travel plans to the East Coast, most everyone arrives with an agenda beyond Thanksgiving Day. Some want to spend a little time with old friends, others have plans in New York City to see a Broadway show, try a special restaurant, or spend the day shopping. Even though we see each other, it can be difficult to really spend quality time together between everyone's hectic schedule. You find yourself fighting for just a bit of time to relax and have a meaningful conversation with another close family member.
But with no place to go and no real plans because of COVID, how we related to each other this year changed for the better. At the Sherman Oaks house we found ourselves having a blast just hanging out with one another. First off, we all got to spend a ton of time with the new baby. Since our kids were little, I've never spent so much time with a little one. Wow, what a treat – I forgot how soft they were! And watching one granddaughter take care of another was quite moving. We played games together, took long walks, had time to talk with one another about life… we were able to help each other solve some of our life's challenges.
The time spent was so rich and rewarding I almost feel like I want to reserve some days for just that the next time Thanksgiving comes back east.
One early morning we took a trip to Point Dume beach, experienced the Pacific Ocean (my fave), and saw the location where they filmed the end of Planet of The Apes. I was able to show the 9-year-old, who has become the youngest member of our surfing family, legendary Malibu Beach. We were all packed into my son's new Subaru Ascent — again, fabulous family time together.
When my older son and aforementioned surfer girl granddaughter went along with me to visit my mom in La Jolla, Avis had run out of rent-a-cars. "I only have a pick-up truck and Jeep Wrangler left," offered the Avis man. "I'll take the Wrangler," I said excitedly. OMG, how much fun we had in our bright red Jeep driving down to San Diego.
Usually when we drive together, we share each other's favorite music. Just a couple years ago this meant me trying to get my granddaughter to see the soul of tracks like Eric Clapton's "Key to The Highway" while she insisted on pummeling me with songs from Taylor Swift and Katy Perry. (Not that I don't think these women have any talent. But why would I want to hear any song about Kanye West, when I don't even care about Kanye West? )
While I do love some of the pop music being made today, most of the lyrics are trite and have little message of real value. Your average commercial pop song is a collaboration of many different songwriters and producers often without a singular artistic vision. I worry we might not hear songs with deep stories or meaningful lyrics anymore. Of course, I'm spoiled, having grown up with artists like Bob Dylan, Joni Mitchell, and Neil Young.
But with her now more matured ears, albeit still 9-years-old, my granddaughter changed my outlook by introducing me to some new artists who are making some of the best music ever.
While I was having fun playing her and my son "Hocus Pocus" by Focus (essentially yodelling mixed with heavy metal and shredding guitar solos) and "Exciter" by Judas Priest (featuring Rob Halford hitting high notes only a dog could hear), my son treated us to some lesser-known Van Halen offerings and a song by Bad Brains.  But our young travel companion was the one who brought some real meaning to the party.  She began her mix of songs with "Pageant Material" by Kacey Musgraves.
Now Kacey Musgraves has been around for a while, so I have to plead naivete, or just plain having my head in the sand, not to know that much about her. The only excuse I have is that she's a country artist and I haven't been drawn back to that genre — until now.
"Pageant Material" really stopped me in my tracks. And, as opposed to Cardi B's latest offering where she seems enamored singing about her own (drenched) private parts, "Pageant Material" has a healthy cultural message, especially for a 9-year-old girl.
I ain't pageant material
I'm always higher than my hair
And it ain't that I don't care about world peace
But I don't see how I can fix it in a swimsuit on a stage
"Pageant Material" – Kacey Musgraves
This is just the tip of the iceberg to Musgraves' fabulous songwriting. She reminds me a little of Mary Chapin Carpenter and her clever tongue-in-cheek songwriting style, delivering clear worthwhile life lessons.
Next up was First Aid Kit, a Swedish folk duo that consists of the sisters Johanna and Klara Soderberg. This song, literally titled "Silver Linings", is about the power of women to buck the system and become whatever they wish in life. Check this out and you will hear some of the best music and greatest vocal performances ever. Yep, right up there with Joni Mitchell, Emmy Lou Harris, and The Chicks.
"Silver Linings" – First Aid Kit
And on it went.
I was so happy and so impressed. Not only that this music exists, but that it's found its way into a 9-year-old's heart.
Sharon and I returned home from our West Coast Thanksgiving and I was able to call a band practice. (Properly socially distanced in the rehearsal studio of course.) Wow, what a little rock and roll therapy can do for one's soul. Hanging out after practice, our bass player turned me on to this.
"What Makes A Good Man?"- The Heavy
"What Makes A Good Man?" by The Heavy is not actually that new, but it's new to me and will possibly be new to you as well. What a breath of fresh air — real music by real musicians. Real vocal performances with authentic talent not doctored up with recording studio crutches. The background singers are just as strong and important as the lead vocal. What a track!
These are just a few of the moments I'll cherish from the past year. I suspect and hope that you have found some similar silver linings in your lives as we struggle together to get through these tough times.
More Backstage Access:
Rob Halford and the Secret Lives of Metal Gods
Hopefully we only have a few hard months left before things begin to ease up a bit. Even if life isn't totally back to normal by spring or summer, we surely will be in a much better place.
Wishing you safe holidays and all the best for a new year.
Your humble rock and roll servant,
Rap~
© Paul Rappaport 2020