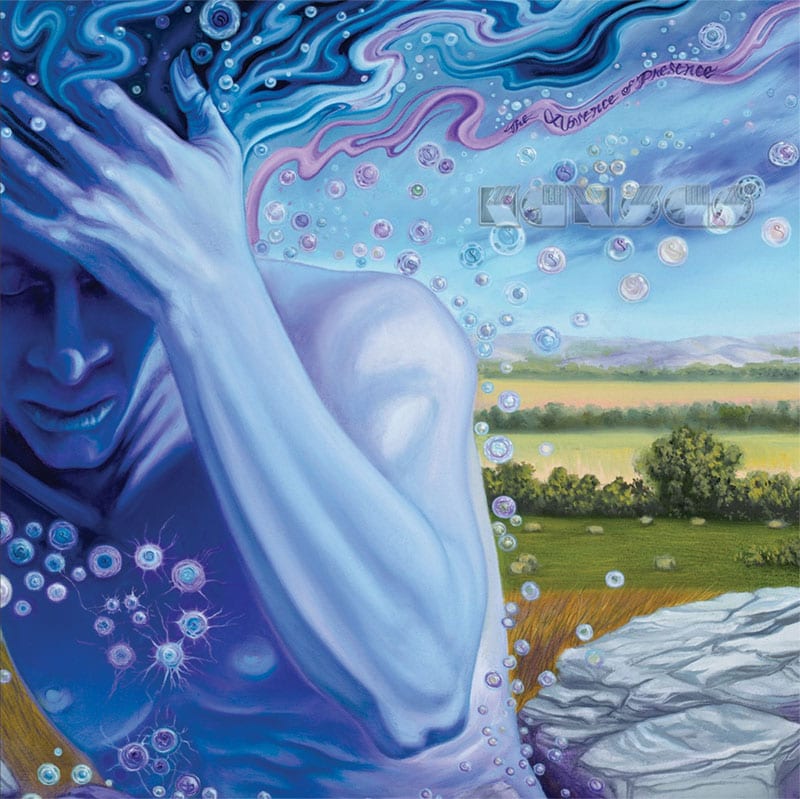 Kansas will release their new album The Absence of Presence on June 26, Billboard reports. The release will come just before Kansas heads on the Juke Box Heroes tour this summer wit Foreigner and Europe.
The Absence of Presence was produced by guitarist Zak Rizvi, who also produced the band's 2016 release The Prelude Implicit, along with founding members Phil Ehart and Richard Williams. Ehart told Billboard that the album "stands alongside vintage '70s Kansas."
Of the title, Ehart explains, "when we're at an airport, there's a lot of people there but everybody is staring at their phone or looking at their computer or their iPad or reading a paper or whatever. Someone's sitting across from you looking up, and you can tell they're not engaged at all. People are there, but they're not really there. They're present, but there's an absence of presence."
The Jukebox Heroes tour kicks off July 9th and tickets are on sale now via Ticketmaster. In the meantime Kansas is currently on their own tour across the U.S. performing their album Point of Know Return.
The first single from the new album is expected in April.