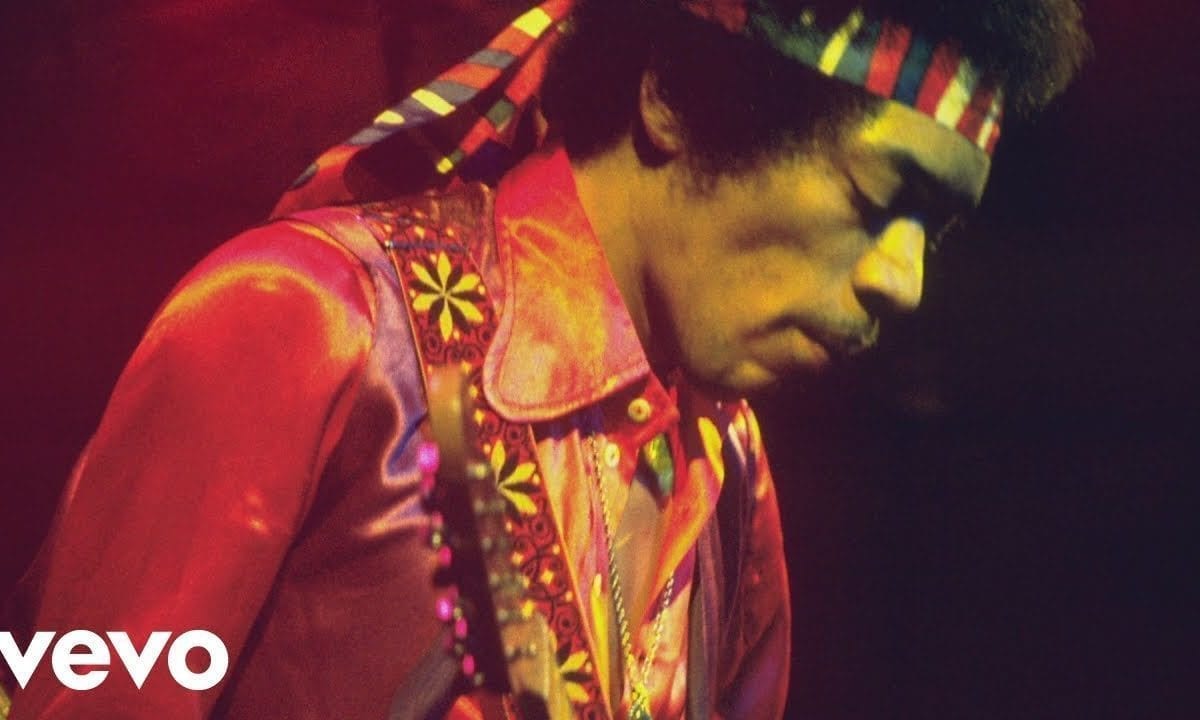 The Band of Gypsys' second-ever performance of the song "Ezy Ryder" has been released for the first time. The recording is taken from the forthcoming boxset Songs for Groovy Children: The Fillmore East Concerts which features Jimi Hendrix on guitar and vocals, Buddy Miles on drums and Billy Cox on bass performing together as The Band of Gypsys.
Listen in the player below.
"The Band of Gypsys was a group about growth, and evolution without ego," bassist Billy Cox told Rolling Stone in a new interview. "It was just musicians loving each other and loving the music. It was another way to express the music."
He added that when he listens to the recordings it brings back the memory of the performances and the reaction of the crowd. "I distinctly remember you could see people with their mouths hanging wide open about five, six, 10 rows. They had never heard anything like that, but evidently it had sounded good to them because we got almost a standing ovation after every song."
When asked about the continued interest in the music, even now, nearly 40 years after these shows took place, he said, "Jimi's music was spiritual and that what is spiritual never divides.
"Jimi Hendrix's music is as relevant today in the 21st century as it was in the 20th century because Jimi impacted the lives in many untold ways. It influenced everyone from the soldiers in the rice paddies and jungles of Vietnam to the brothers and sisters in the hood. It inspired everyone from the young people who were lovers of peace and justice and for those musicians who were looking for a new direction in music. Band of Gypsys has always been in the now because we were about musical excellence, expression, and soul all wrapped up into the body of spirit."
Songs for Groovy Children: The Fillmore East Concerts features audio from four revolutionary shows performed by the trio on December 31, 1969, and January 1, 1970, and includes tracks that had never before been released commercially, unedited cuts of songs that had previously been pared down and several tunes that had been out of print.
The new set is due out on CD and digital this Friday – November 22, 2019 – with a vinyl release to follow on December 13, 2019. Those who pre-order the digital version will instantly receive the previously unreleased track "Message To Love," from the second New Year's Eve performance on the collection.
Jimi Hendrix – Ezy Ryder (Live at the Fillmore East, NY – 12/31/69 – 2nd Set – Audio)