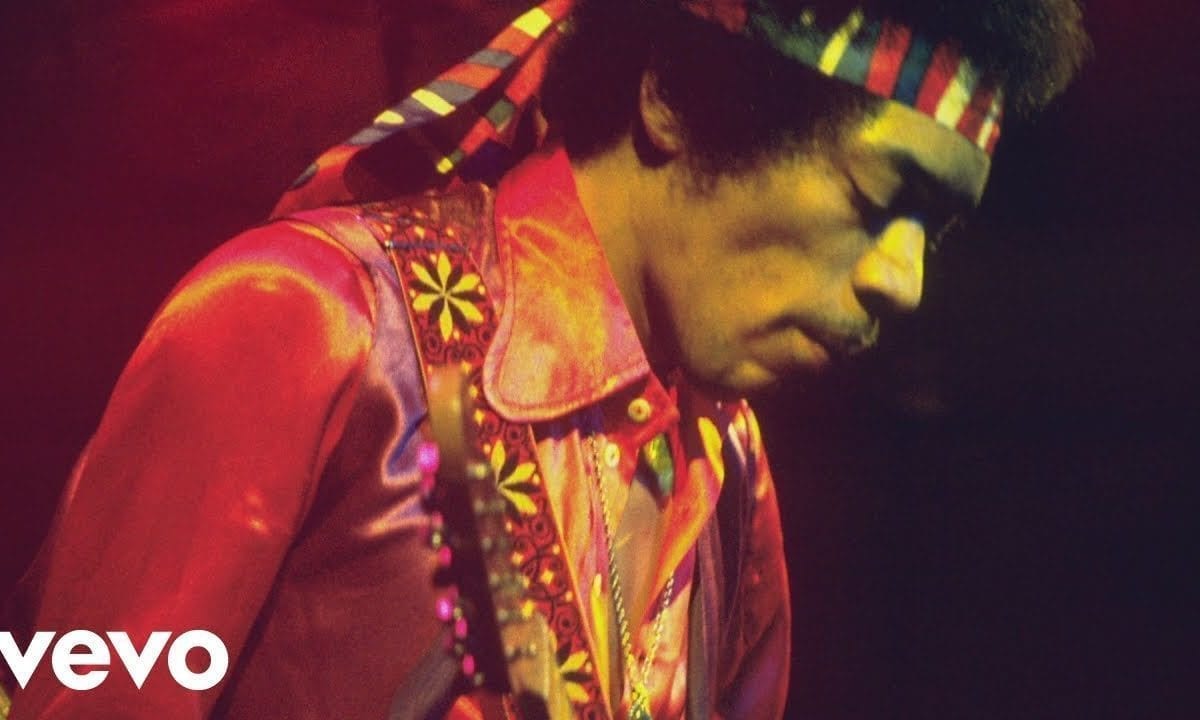 In anticipation of the release of Songs For Groovy Children: The Fillmore East Concerts the Jimi Hendrix estate and Sony Legacy have shared a previously unreleased interview with Band of Gypsys drummer Buddy Miles, who passed away in 2008.
Miles is featured in the forthcoming box set Songs For Groovy Children: The Fillmore East Concerts which sees him, bassist Billy Cox and Jimi Hendrix perform four legendary debut concerts as the Band of Gypsys on December 31, 1969, and January 1, 1970.
In the interview, Miles talks about the amazing bond that the trio forged during their brief tenure as Band Of Gyspys and discusses the song "Machine Gun." Watch the clip, which also features performance footage of Hendrix, in the player below.

"The Band of Gypsys was a strong statement from three brothers," Miles said. "We all had intimacies and love, and we also had a feel for what we thought was right, and what we liked and what we enjoyed playing. Our music was a wide, wide spectrum – you had rockers, you had R&B and you most definitely had blues."
He added that if "you listen to the melody lines of 'Machine Gun,' it was really taken from a style which is called delta blues, like how they used to do it in the Deep South. [Hendrix] had a deep fascination with Muddy Waters. But that song was definitely not from the Chicago blues style, it was definitely from the Deep South."
Songs for Groovy Children: The Fillmore East Concerts is due out on CD and digital November 22, 2019, with a vinyl release to follow on December 13, 2019. The 5-CD or 8-LP vinyl set boasts over two dozen tracks, in their original performance sequence, that have either never before been released commercially or have been newly pressed and newly remixed. Those who pre-order the digital version will instantly receive the previously unreleased track "Message To Love," from the second New Year's Eve performance on the collection.
All four of the shows were mixed by Eddie Kramer, who, in 2016, said, "To hear this new material, for me, was a revelation. Here was a rhythm section that was so solid. Having had the great privilege of recording Jimi's first three albums and have them emblazoned in my memory banks, to be confronted with this new direction was kind of shocking, but a natural progression.
"When I heard this music for the first time, I was knocked out."
Pre-order your copy here.
Jimi Hendrix – Band of Gypsys: "Machine Gun"