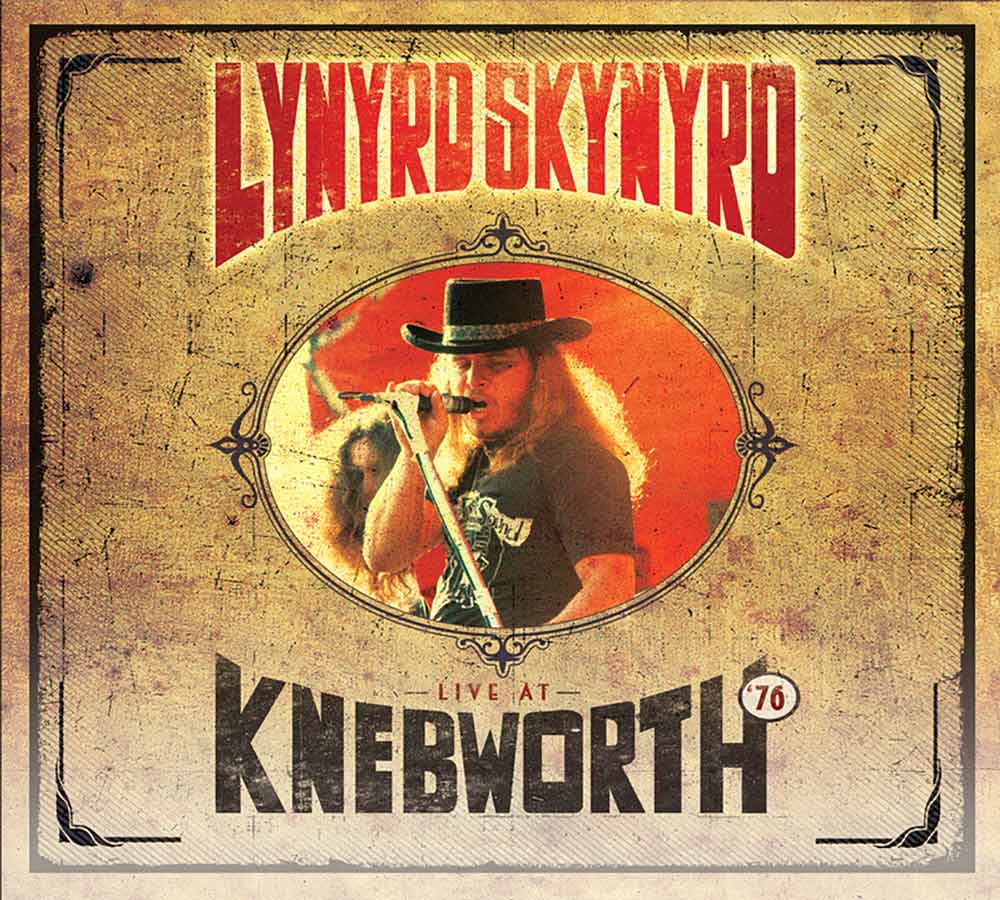 In August of 1976, Lynyrd Skynyrd performed a historic concert in Knebworth, England for an audience of more than 150,000. The powerhouse performance – part of a daylong festival headlined by the Rolling Stones – featured some of Skynyrd's biggest hits including "Sweet Home Alabama," "Gimme Three Steps," and "Free Bird."
Now that concert will be released in its entirety on the new concert film Lynyrd Skynyrd: Live at Knebworth '76, due out next month.
Footage from the historic show was previously used in the 1996 film Freebird… The Movie but the concert has never been released in its entirety until now. The set will be available on DVD+CD, Blu-ray+CD, limited edition 2LP+DVD, and digital video on April 9th.
As a bonus, the Blu-ray set also features the full-length documentary If I Leave Here Tomorrow: A Film About Lynyrd Skynyrd. Originally released in 2018, the film is an in-depth exploration of the band's music and history. 
Over 40 years after their inception, Lynyrd Skynyrd continues their legacy as icons of American music. Carrying on after the tragic 1977 plane crash, with sales beyond 30 million worldwide and 60 albums to their name, Lynyrd Skynyrd remain etched as pivotal forebearers of Southern Rock.
Lynyrd Skynyrd Live At Knebworth '76 Lineup: 
Ronnie Van Zant (Lead Vocals) 
Gary Rossington (Guitar) 
Allen Collins (Guitar) 
Steve Gaines (Guitar / Backing Vocals) 
Leon Wilkeson (Bass / Backing Vocals) 
Artimus Pyle (Drums / Percussion) 
Billy Powell (Keyboards / Piano) 
  
Honkettes: 
Cassie Gaines (Background Vocals) 
JoJo Billingsley (Background Vocals) 
Leslie Hawkins (Background Vocals) 
Top 12 Classic Rock Bands With the Most Total Members
Live At Knebworth '76 Track Listing: 
Workin' For MCA 
I Ain't The One 
Saturday Night Special 
Searching 
Whiskey Rock-A-Roller 
Travelin' Man 
 Gimme Three Steps 
Call Me The Breeze 
T For Texas 
Sweet Home Alabama 
Free Bird