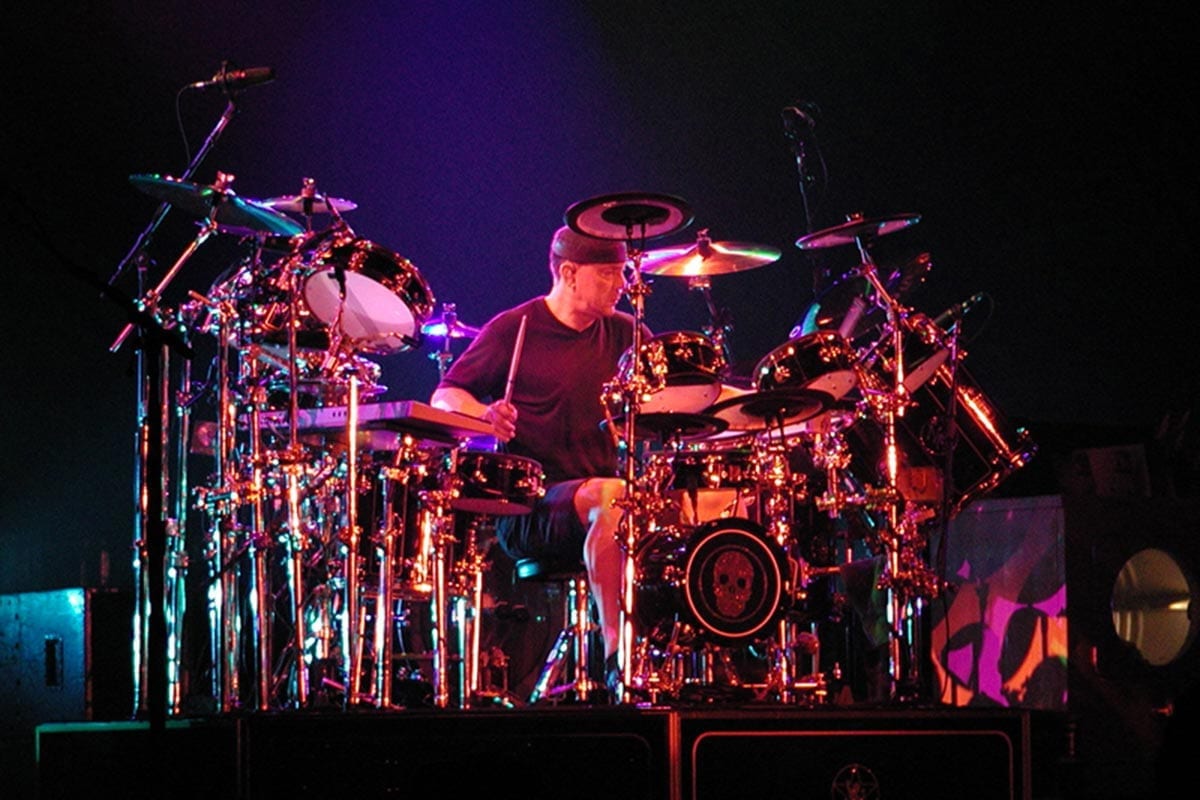 Residents in the home town of Neil Peart have overwhelmingly voted in favor of naming a local pavilion after the late Rush drummer.
The newly titled Neil Peart Pavilion is located in the Port Dalhousie area of St. Catharine's, Ontario, and stands not far from the location that inspired the lyrics for the 1975 Rush song, "Lakeside Park". It's also the location where a teenaged Neil Peart landed his first job running midway games.
"Neil Peart's been one of our most famous local individuals, and a lot of his songs have local roots, including the namesake park," city councilman Bruce Williamson told the St. Catharines Standard.
According to Williamson, 81% of voters voted in favor of naming the pavilion after Peart.
Neil Peart moved to St. Catharine's with his family when he was two years old. They moved to the Port Dalhousie area of the city when he was 4 years old.
Peart passed away from glioblastoma, an aggressive brain cancer, on January 7, 2020. His diagnosis three years earlier had been kept secret until his death.
A tribute concert honoring Peart was planned in the city for May 16th but has been rescheduled to October 17th due to the COVID-19 pandemic.
Rush – "Lakeside Park"