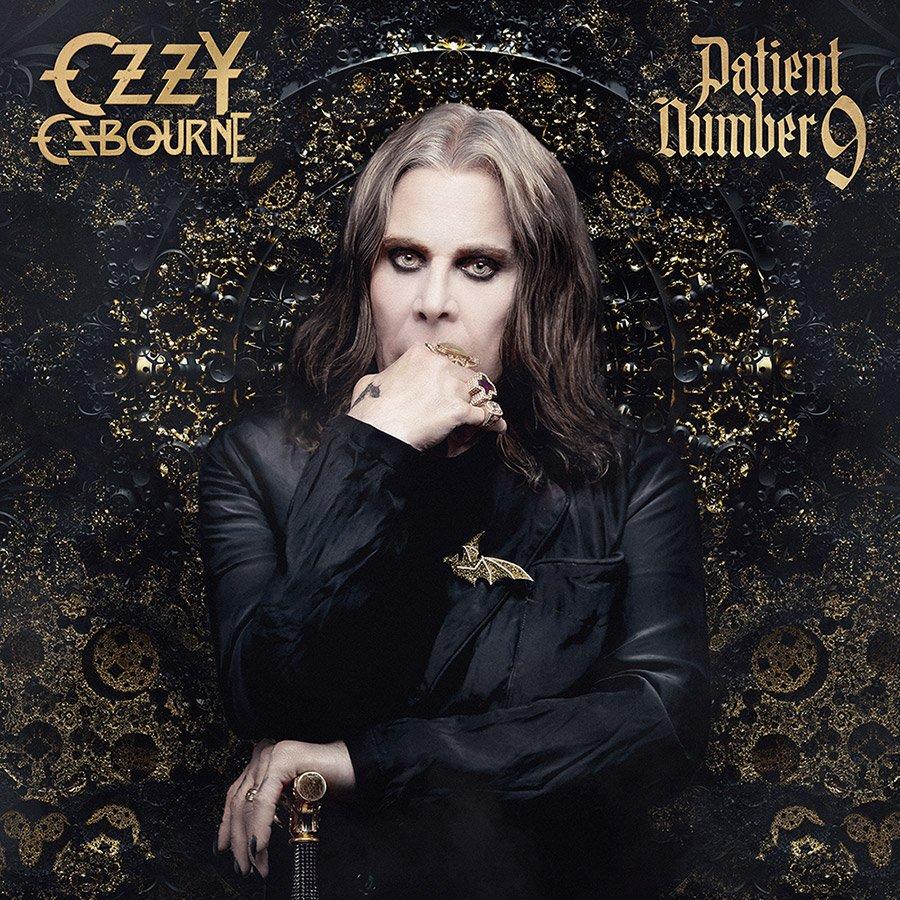 Ozzy Osbourne will release his new solo album on September 9th. The Grammy winner and Rock and Roll Hall of Famer shared the details of Patient Number 9 this week and released a music video for the album's first single and title track.
You can watch and listen to the new song in the player below.
"Patient Number 9" was written by Osbourne, Andrew Watt, Robert Trujillo, Chad Smith and Ali Tamposi and features a riveting solo from legendary guitarist Jeff Beck (one of several notable guest stars on the album).
"The song is about a mental institution. Having someone like Jeff Beck play on my album is just incredible, a total honor," Ozzy said in a press release. "There's no other guitar player that plays like him and his solo on 'Patient Number 9' is just jaw-dropping."
The video for the new single was directed by Todd McFarlane and highlights McFarlane's signature illustrations interspersed with live Ozzy vignettes in the role of "Patient Number 9". In addition, this is the first-ever video to incorporate Ozzy's artwork: his hand-drawn demons were animated and can be seen during the Jeff Beck solo in the song.
11 Classic Rock Hits That Are Actually Blues Songs
Produced by Andrew Watt, who also helmed Ozzy's previous solo release Ordinary Man, the new album marks Ozzy's 13th solo studio album. In addition to Jeff Beck, the record features guest appearances by Eric Clapton, Mike McCready of Pearl Jam, and the late Taylor Hawkins of Foo Fighters. Longtime band member Zakk Wylde, Red Hot Chili Peppers drummer Chad Smith and Metallic's Robert Trujillo play on the majority of the album's tracks. Duff McKagan of Guns N' Roses and Chris Chaney of Jane's Addiction also appear on a few songs. Black Sabbath co-founder Tony Iommi contributes to the album as well, marking his first appearance on one of Ozzy's solo albums.
"It was really great working with Tony," Ozzy said in a statement. "He's the riff master. No one can touch him in that respect. I only wish we had these songs for Black Sabbath's 13 album."
You can pre-order Patient Number 9 here.
Ozzy Osbourne feat Jeff Beck – "Patient Number 9" Official Music Video
Top 20 Best Rock Albums of the '90s
Patient Number 9 Track Listing:
1. Patient Number 9 (feat. Jeff Beck)
2. Immortal (feat. Mike McCready)
3. Parasite (feat. Zakk Wylde)
4. Mr. Darkness (feat. Zakk Wylde)
5. One of Those Days (feat. Eric Clapton)
6. A Thousand Shades (feat. Jeff Beck)
7. No Escape From Now (feat. Tony Iommi)
8. Nothing Feels Right (feat. Zakk Wylde)
9. Evil Shuffle (feat. Zakk Wylde)
10. Degradation Rules (feat. Tony Iommi)
11. Dead and Gone
12. God Only Knows
13. Darkside Blues
Original Names of Famous Classic Rock Bands – Part One (A-H)