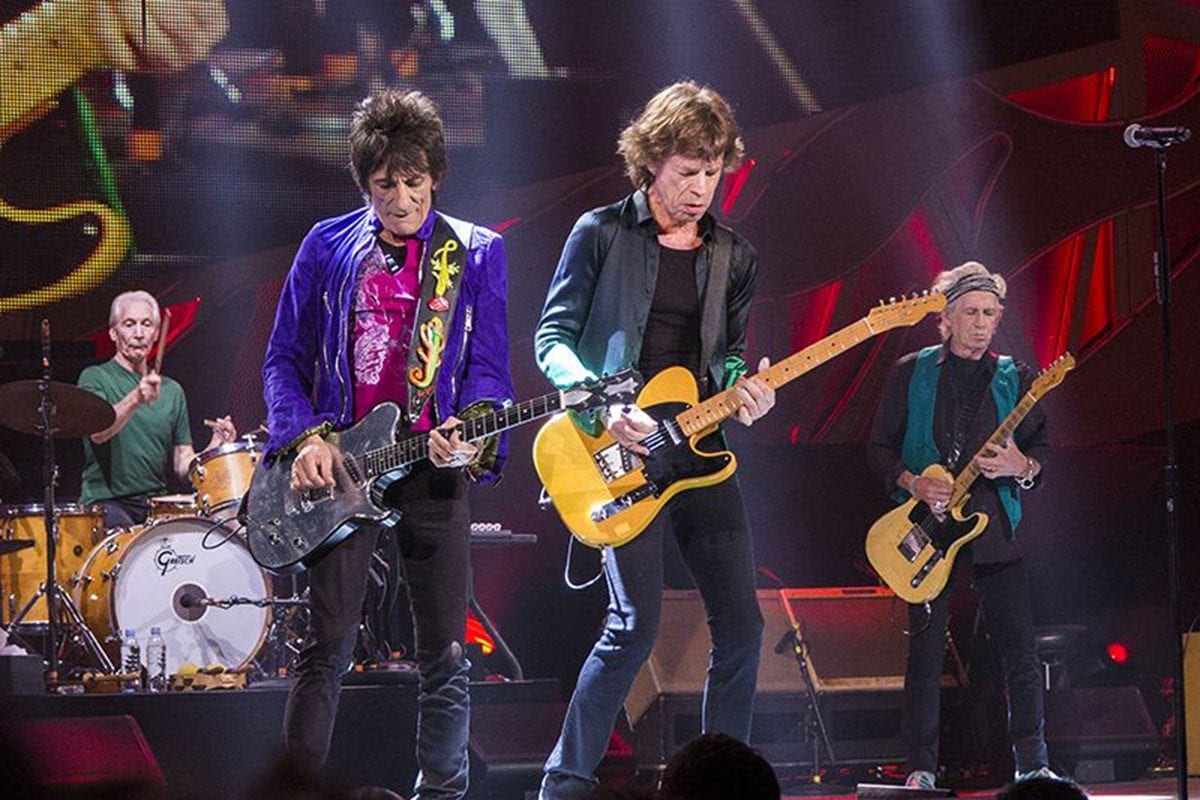 The Rolling Stones may release their new studio album next year, Ronnie Wood told The Sun in a recent interview. The 72-year-old guitarist revealed to the UK publication's Bizarre column that the band still has to "put the missing pieces together" but "hope to release it in 2020".
Wood also said that the band will continue their world tour following the release. The group was forced to put their No Filter tour on hold back in April 2019 when frontman Mick Jagger underwent heart surgery. 
Jagger isn't the only member to have battled serious health issues in recent years; Charlie Watts previously battled laryngeal cancer and in 2017, Wood himself had part of his lung removed after a cancer diagnosis.
Despite the health setbacks, Wood called the Stones "indestructible".
The much-anticipated release will mark the band's first album of new music since 2005's A Bigger Bang. Their previous record was 2016's Blue & Lonesome, an album of blues covers that garnered the Stones their first Grammy Award in 23 years.
Ronnie Wood recently released his solo album Mad Lad, a tribute to the late Chuck Berry. 2019 also saw the release of the 50th Anniversary Edition of the Rolling Stones' Let It Bleed as well as their two most recent concert films, Bridges to Bremen and Bridges to Buenos Aires.