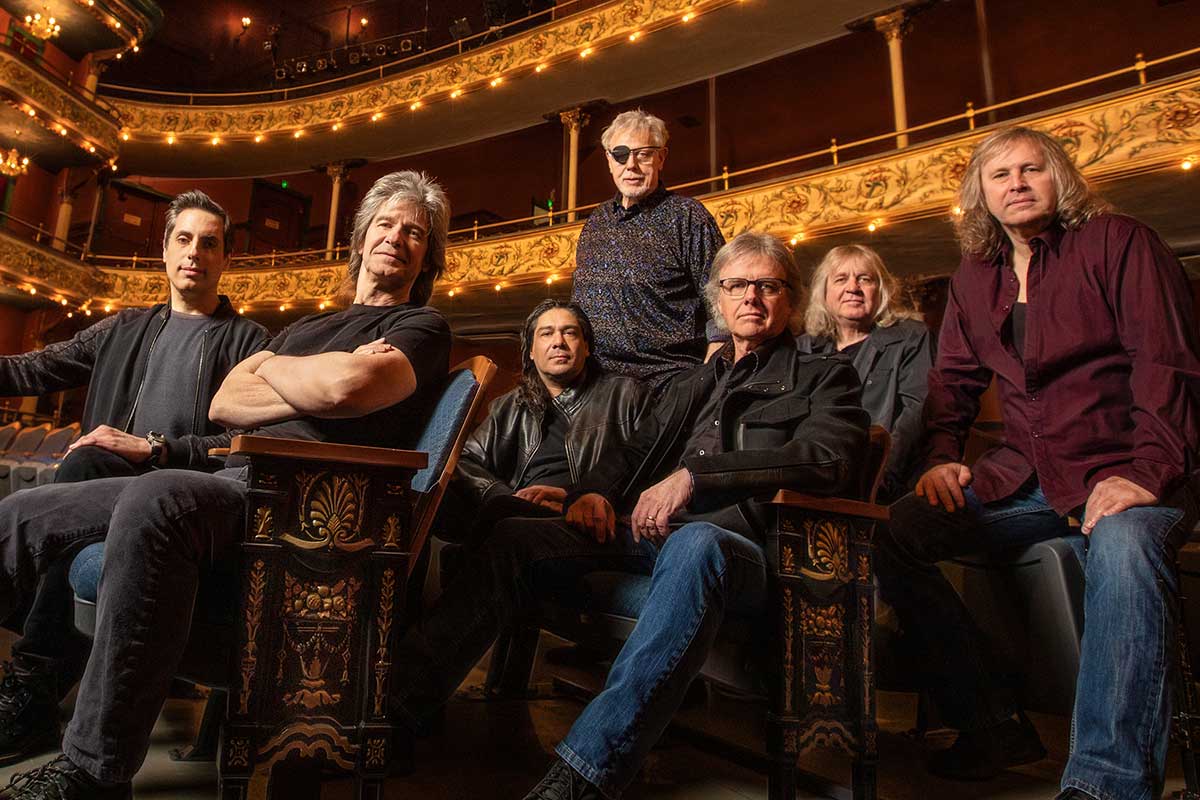 Kansas have released another new song and music video from the band's forthcoming studio album. The Absence of Presence is due out June 26th via Inside Out Music. Watch and hear "Jets Overhead" in the player below.
"Jets Overhead" has become one of my favorite songs on the album," says guitarist Zak Rizvi, who wrote the music for the song. "Tom Brislin wrote some fantastic lyrics, David Ragsdale's violin solo is absolutely smoking, and Ronnie Platt nailed the vocals."
"Jets Overhead" follows the release of "Memories Down the Line", which was released on May 15.  In April,  Kansas released the song and music video for "Throwing Mountains". Both can be seen below.
The Absence of Presence follows 2016's The Prelude Implicit, which debuted at #14 on Billboard's Top 200 Albums chart. It features nine all-new tracks written by the band, produced by Zak Rizvi, and co-produced by Phil Ehart and Richard Williams.
The album is available now for pre-order on CD, Double LP 180 Gram Vinyl, Limited Edition Deluxe CD + 5.1 Blu-Ray Artbook, as well as on all digital and streaming platforms.
Kansas – "Jets Overhead" Music Video
"The Absence of Presence" Track Listing:
The Absence of Presence
Throwing Mountains
Jets Overhead
Propulsion 1
Memories Down the Line
Circus of Illusion
Animals on the Roof
Never
The Song the River Sang
Kansas – "Memories Down the Line" Lyric Video
Kansas – "Throwing Mountains" Music Video