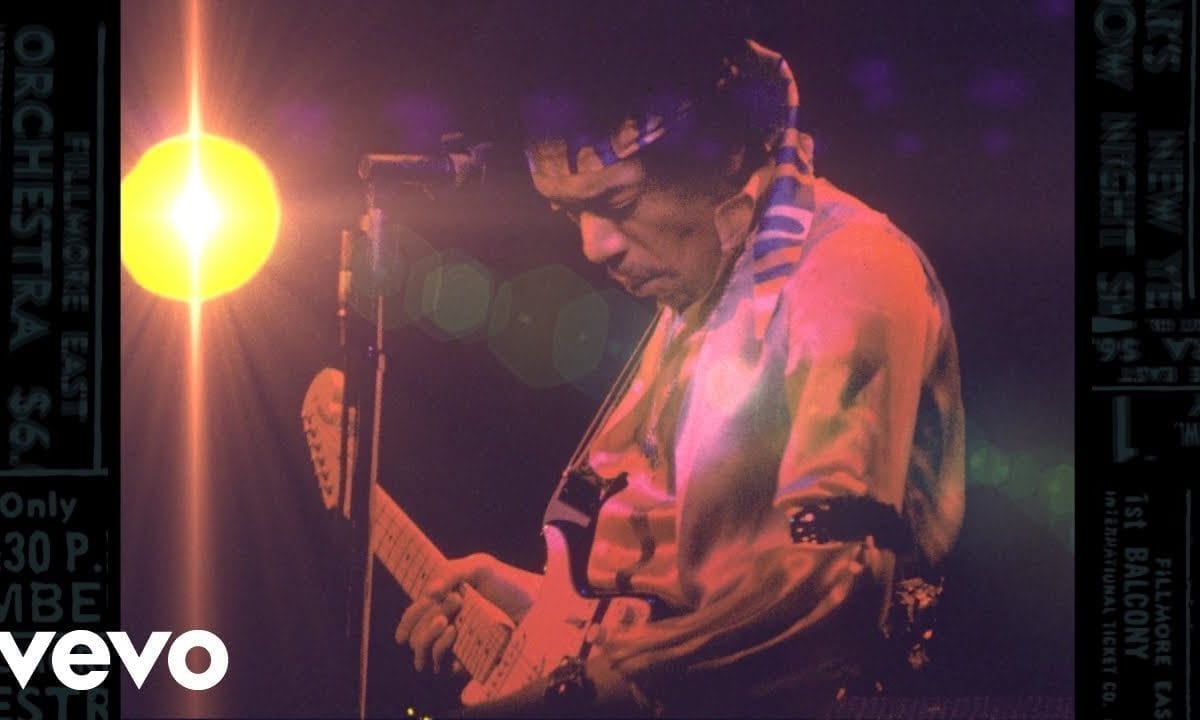 "What made us different, is because of our communication," explains Band of Gypsys drummer Buddy Miles in a previously unreleased interview. "Jimi [Hendrix] was a nucleus…he was the center of attention, which I had no problem with because I just knew that I wanted to be there. Billy [Cox] felt the same way. And you must when you got people like that, and you got that kind of friendship and the bond." Watch in the player below.
The interview was shared today in anticipation of the release of Songs For Groovy Children: The Fillmore East Concerts, due out tomorrow November 22, 2019, on CD or digital, with a vinyl release to follow on December 13, 2019.
In the video, which includes clips of the band performing, Miles talks about playing the R & B song "Stop" and how they wanted to reinvent it for their debut concert. "When we played 'Stop' by Howard Tate, the way it was produced, it was most definitely uptown rhythm and blues. But the way that we did it, we kinda dissected it, which was cool. And that's one of the things about the Band of Gypsys that I love…I was playing with the greatest guitarist of our time – James Marshall Hendrix…I am so thankful."
"Over the course of four extraordinary years, Jimi Hendrix placed his indelible stamp upon popular music with breathtaking velocity," the label said in a statement. "Measured alongside his triumphs at Monterey Pop and Woodstock, Hendrix's legendary Fillmore East concerts illustrated a critical turning point in a radiant career filled with indefinite possibilities.
"The revolutionary impact Jimi Hendrix, Billy Cox, and Buddy Miles had upon the boundaries and definitions of rock, R&B and funk can be traced to four concerts over the course of two captivating evenings. These performances were first celebrated by Band of Gypsys, which featured six songs from the two Jan. 1, 1970, concerts, including 'Machine Gun,' the album's dramatic centerpiece. Issued in April 1970, Band of Gypsys challenged and surprised the wide following of Jimi Hendrix with its extended arrangements and vibrant mix of rock and soul."
Jimi Hendrix – Band of Gypsys "Stop"