American Valhalla
Artist:
Iggy Pop
Release Date: March 9, 2018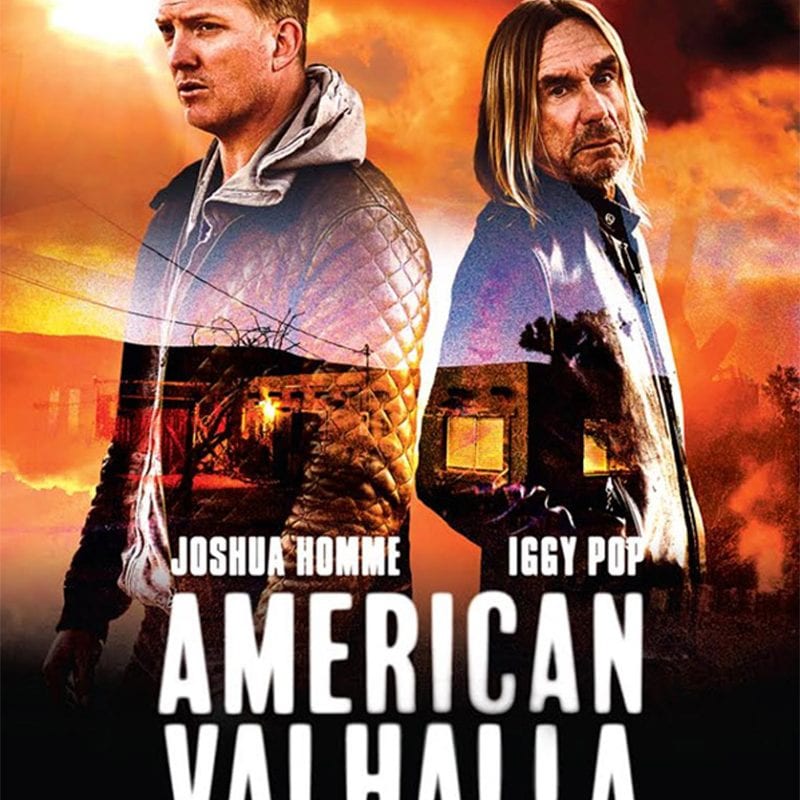 Amazon
iTunes
Recommended Releases
About the Album
American Valhalla tells the story of an extraordinary musical collaboration between two mavericks of American rock: Iggy Pop and Queens of the Stone Age front-man, Joshua Homme, who along with Andreas Neumann co-directed the film. The result was one of the best albums of 2016: Iggy's Post Pop Depression.
The film takes you on a journey from the conception of this musical partnership and the first demos recorded in Californian desert by – what became – the Post Pop Depression band that included Dean Fertita (QOTSA) and drummer Matt Helders (Arctic Monkeys), and onto the release of the album, proceeded by a sold-out American and European Tour that featured the epic performance at the Royal Albert Hall in London.
American Valhalla is a crown jewel of this once-in-a-life-time kind of a project. Featuring stunning cinematography, insightful interviews and access all areas footage, the film reveals just what is means to know that if you risk nothing, you gain nothing, no matter who you are.
Image Gallery
Featured Videos
Iggy Pop Headlines
Iggy Pop has released a surreal new video for the song "Sonali" from his latest album Free. Directed by multi-instrumentalist/producer Mac DeMarco, the bizarre visuals feature a lizard-man driving through rush hour traffic in a pink faux-fur covered Mercedes convertible, searching for his lizard-woman girlfriend. The video is a throwback to DeMarco's own music video … Continue reading Watch Iggy Pop's new Music Video for "Sonali" →

Iggy Pop has shared a new video for "Loves Missing" from his recent solo LP Free – released on September 6. Directed by Simon Taylor, the clip was shot on location at Sweat Records in Miami and includes a special appearance by Ale Campos from the Miami band Las Nubes. The video opens with the … Continue reading Watch Iggy Pop's New "Loves Missing" Video →

Debbie Harry has released a new, no-holds-barred memoir titled Face It. True to her punk roots, the Blondie lead-singer is brutally honest in the recounting of her life story and how she rose to fame, sharing details that others might hesitate to reveal. In an excerpt previewed in The Sunday Times, Harry recounts a story … Continue reading Debbie Harry Talks Sex, Drugs and Rock 'n' Roll in a New Tell-All Memoir →