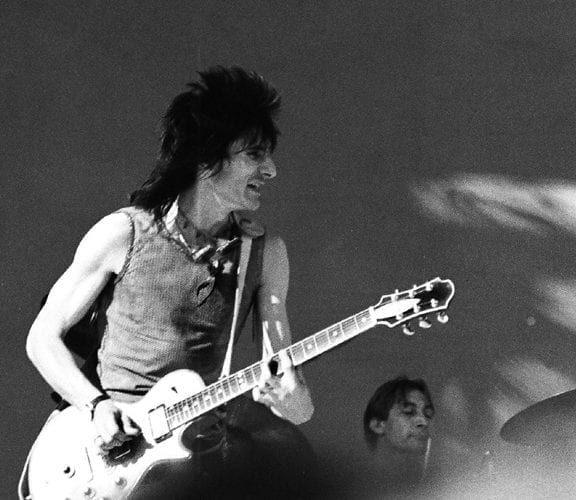 December 19, 1975 – Ronnie Wood officially leaves The Faces, leaving him free to join The Rolling Stones months later.
Classic Rock Birthdays
December 19, 1944 – Alvin Lee (born Graham Anthony Barnes), guitar, vocals (Ten Years After) (d. 2013)
December 19, 1957 – Doug Johnson, keyboards (Loverboy)
December 19, 1944 – Zal Yanovsky, guitar, vocals (The Lovin' Spoonful) (d. 2002)
Backstage Access:
Alvin Lee, Finally Going Home
Rock Remembrances
December 19, 2000 – 10,000 Maniacs founding member and guitarist Rob Buck dies of liver failure in Pittsburgh. He was 42. Buck co-wrote some of the band's biggest hits, including "What's the Matter Here?" and "Hey Jack Kerouac."
December 19, 1993 – Michael Clarke (born Michael James Dick), drummer with The Byrds, dies of liver failure in Florida. He was 47. After the Byrds, Clarke played with both The Flying Burrito Brothers and Firefall.  He was inducted into the Rock & Roll Hall of Fame in January 1991, where the original Byrds lineup played three songs together: "Mr. Tambourine Man," "Turn! Turn! Turn!" and "I'll Feel a Whole Lot Better."  Clarke's liver failure was caused by a lifetime of heavy drinking; at the end of his life he started a foundation called the Campaign for Alcohol-free Kids.
Backstage Access:
Laurel Canyon, The Byrds, Elvis Costello and My Rickenbacker Guitar