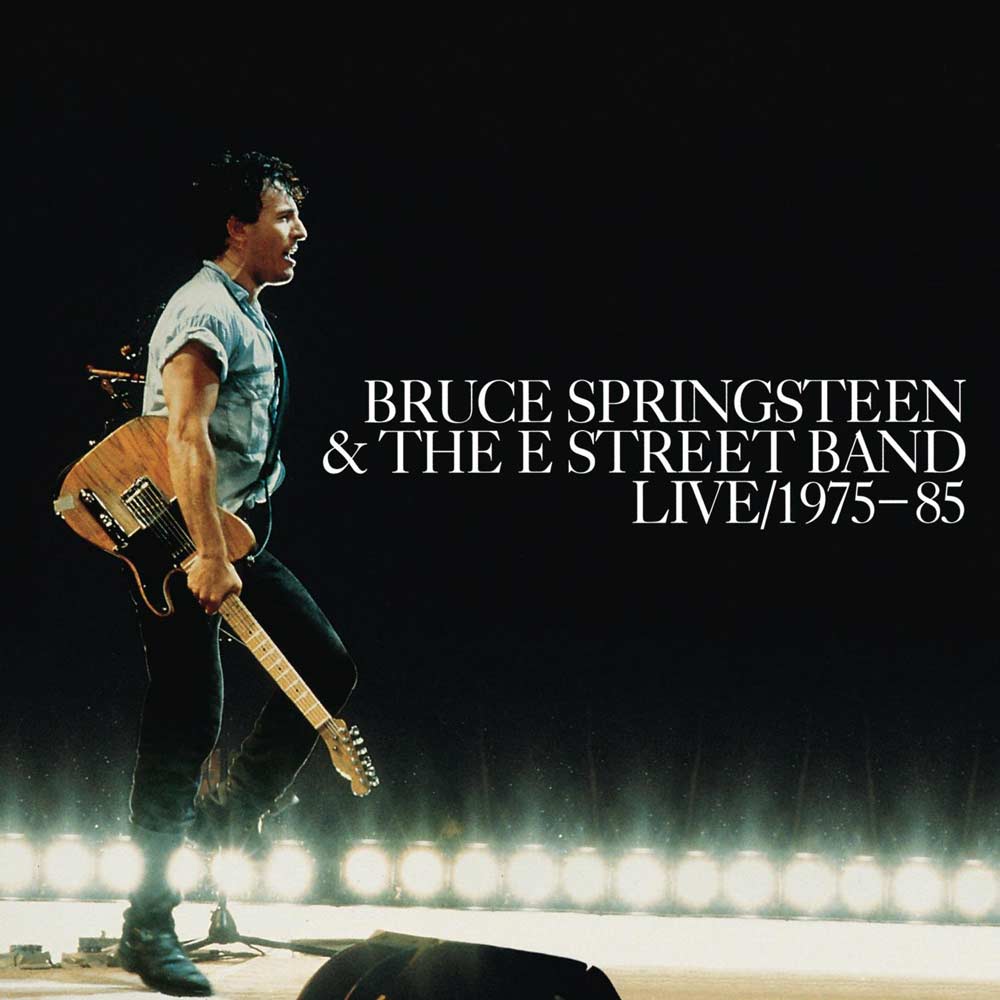 November 10, 1986 – Bruce Springsteen & the E Street Band release Bruce Springsteen & The E Street Band Live/1975-85; it sells one-million copies in one day. Live/1975–85 is the second best selling live album in U.S. history, selling 13x platinum, trailing only Garth Brooks' Double Live.
November 10, 2014 – Cranberries singer Dolores O'Riordan is arrested after an alleged air rage incident on a flight from the US to Ireland. O'Riordan allegedly stomped on a female flight attendant's foot before headbutting a police officer who had been sent to pacify her, and then spitting in his face. O'Riordan had been diagnosed as bipolar and had just that week split from her husband of 20 years.
November 10, 1992 – Axl Rose is found guilty of property damage and assault stemming from an aborted Guns N' Roses concert at the Riverport Amphitheatre near St. Louis that escalated into a riot. Rose is given two years' probation and ordered to pay $50,000 in donations to five local social service organizations.
12 Most Influential Live Classic Rock Albums of All Time
November 10, 2002 – On the Simpsons episode "How I Spent My Strummer Vacation," Homer spends a week at a Rock 'n' Roll Fantasy Camp run by big name recording artists including Mick Jagger, Keith Richards, Tom Petty, Elvis Costello, Lenny Kravitz, and Brian Setzer. The first rule of the camp: There are no rules! Second rule: No outside food.
Classic Rock Birthdays
November 10, 1947 – Glen Buxton, guitar (Alice Cooper) (d. 1997)
November 10, 1947 – Greg Lake, vocals, bass (King Crimson, Emerson, Lake & Palmer) (d. 2016)
November 10, 1954 – Mario Cipollina, bass (Huey Lewis and the News)
November 10, 1940 – Screaming Lord Sutch (born David Edward Sutch), vocals (d. 1999)
Rock Remembrances
November 10, 1997 – Tommy Tedesco, described by Guitar Player magazine as "the most recorded guitarist in history," dies of lung cancer. He was 67. Tedesco recorded with The Beach Boys, the Everly Brothers, The Supremes, The Monkees, The Association, Barbra Streisand, Elvis Presley, Ella Fitzgerald, Frank Zappa, Sam Cooke, Cher, and Nancy and Frank Sinatra. He also played on many TV theme songs including Bonanza, The Twilight Zone, M*A*S*H and Batman. In addition, he performed on iconic film soundtracks such as The French Connection, The Godfather, Jaws, The Deer Hunter and Field of Dreams. He was also the guitarist for the Original Roxy cast of The Rocky Horror Show.
November 10, 2015 – Allen Toussaint, an influential figure in the New Orleans R&B community, dies in Madrid, Spain, after suffering a heart attack while on tour. He was 77. Many artists have covered Toussaint compositions including Glen Campbell "Southern Nights," Devo "Working in the Coal Mine," The Dave Clark Five "I Like It Like That," The Rolling Stones "Fortune Teller," Three Dog Night "Play Something Sweet," Dr. John "Right Place, Wrong Time" and "Lady Marmalade" by Labelle. He was also a close collaborator with Elvis Costello and Paul Simon. Toussaint was inducted into the Rock and Roll Hall of Fame in 1998.
15 Most Overlooked Artists by the Rock and Roll Hall of Fame