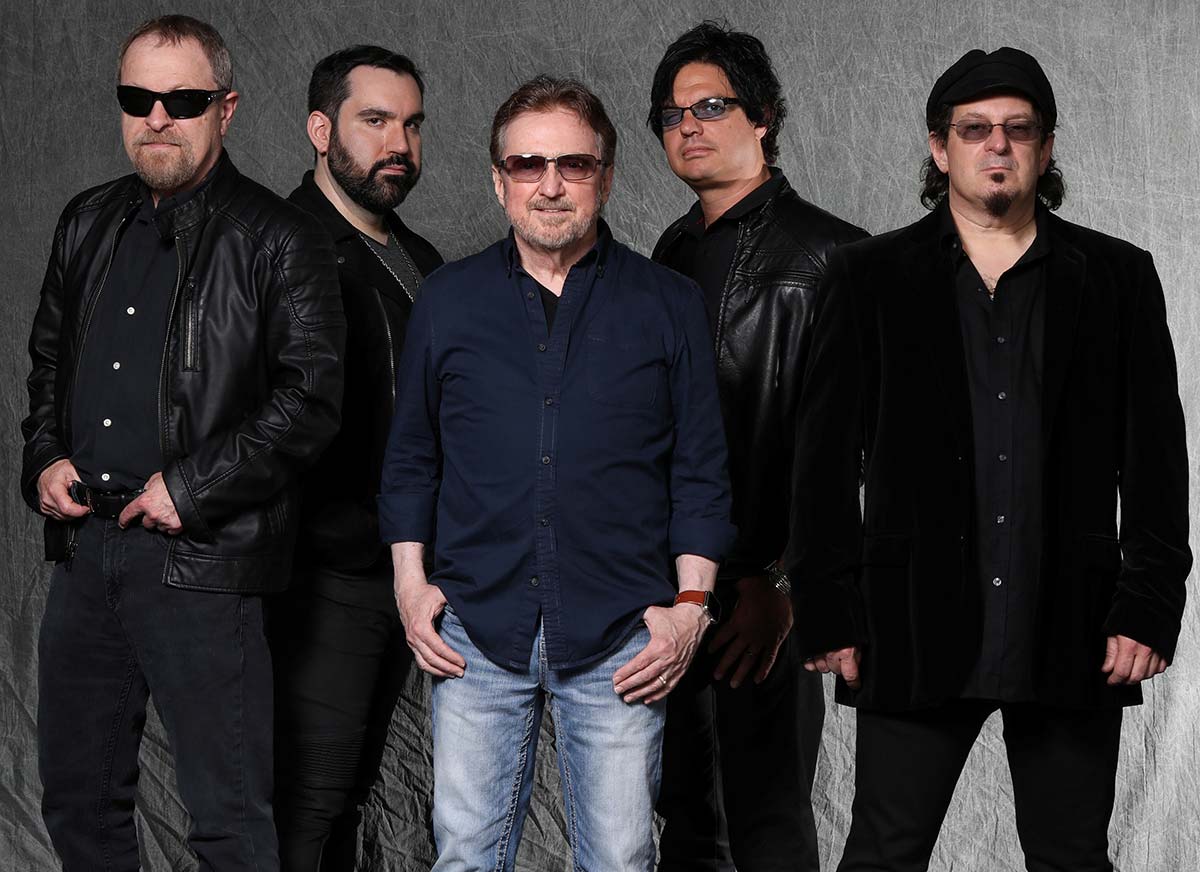 Blue Öyster Cult have released a new music video for the song "Box In My Head". The track is one of two new singles from the band's forthcoming album The Symbol Remains, due out October 9th. Watch "Box In My Head" in the player below.
The Symbol Remains, which will be available on CD, LP, Limited Edition Color LP and in digital formats, marks the group's first new studio album in nearly two decades.
A music video for "That Was Me" premiered earlier this month.
You can pre-order The Symbol Remains here.
Blue Öyster Cult – Box In My Head Music Video
Blue Öyster Cult started sessions for the new album in earnest in 2019, bringing songs to the table that had previously been in the works as well as working on new ones.
"With the song demos emerging for this record, we realized there was as much if not more variety in style and content on this record as any in our history," said Eric Bloom. "We embraced this and the thing tying all the disparate elements together is the band's sound and performance."
"The goal was for the new music to stand up to the quality and vitality of our legacy recordings, and I believe we have successfully done that," added Buck Dharma, who, along with Bloom, is one of the two remaining members from the band's classic lineup. "Other than that, the sound of our voices and style of our writing and playing can't help but sound familiar to fans of our work."
Jules Radino, Danny Miranda, and Richie Castellano fill out group's current lineup but are all long time members. As a whole, their constant touring has helped them to gel as a unit and you can hear it in the performances on The Symbol Remains.
"We wanted to record the current band's lineup for some time and the result of Jules, Danny, Richie, Eric and myself giving our all on "The Symbol Remains" speaks for itself," explained Dharma.
Recent touring cancellations due to the COVID-19 pandemic helped the band focus on finishing up the album and in their words, "carefully consider the finishing touches." The group had already recorded the basic tracks prior to lockdown and relied heavily on video conferencing and other technologies throughout the pandemic to complete the project.
The album title, The Symbol Remains, comes from a quote of an old Sandy Pearlman lyric. The band says they are using it to show that they are back and still rocking after all these years.
"To me, it means we're still here and doing what we do…" said Bloom.