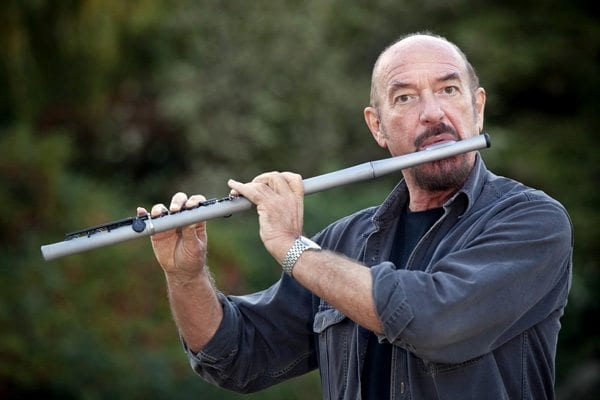 August 10, 2012 – During their joint concert in Denver, Kiss and Mötley Crüe announce their donation of $100,000 to a relief fund set up to help the victims of the "Dark Knight" movie shooting that occurred on July 20 in nearby Aurora, Colorado. Nikki Sixs says, "Following the heartbreaking news of the senseless shootings in Colorado we wanted to do something to help the families and victims. We bonded together with our tour partners and friends Kiss to donate money, but we also hope it inspires others to do the same, no matter how big or small."
August 10, 1995 – Van Halen make a rare appearance on The Late Show with David Letterman and perform "Not Enough."
August 10, 2002 – Lisa Marie Presley secretly marries actor Nicolas Cage in Hawaii. The marriage was Presley's third and Cage's second. Cage files for divorce 108 days later, and the divorce proceedings last longer than the marriage.
August 10, 1982 – Frank and Moon Zappa appear on Late Night with David Letterman and recite the lyrics to "Valley Girl".
Backstage Access:
A Day in the Life with Frank Zappa
August 10, 2004 – Charlie Watts of the Rolling Stones confirms that he is undergoing treatment for throat cancer. After surgery and radiation, he goes into remission.
August 10, 2012 – Insane Clown Posse challenge the FBI after they name their collection of fans, "Juggalos," as a criminal gang. A federal judge dismisses the lawsuit two years later.
August 10, 1984 – Simon Le Bon from Duran Duran is rescued by the Royal Navy air when his boat Drum capsizes while in the Fastnet race. Le Bon and five other crew members are trapped under the hull for twenty minutes. The events surrounding the accident and the races are later chronicled in the 1989 movie Drum – The Journey Of A Lifetime and the book One Watch at a Time.
August 10, 1972 – Paul and Linda McCartney are arrested and fined £800 for possession of cannabis after a concert in Gothenburg, Sweden.  The weed had been sent to them by their management office.
25 Most Essential Paul McCartney Songs
Classic Rock Birthdays
August 10, 1947 – Ian Anderson, vocals, flute (Jethro Tull)
August 10, 1961 – Jon Farriss, drums (INXS)
August 10, 1943 – James Griffin, guitar, vocals (Bread) (d. 2005)
August 10, 1967 – Todd Nichols, guitar (Toad the Wet Sprocket)
August 10, 1909 – Leo Fender (born Clarence Leonidas Fender), inventor of the Fender Telecaster (the first mass-produced electric guitar) the Fender Stratocaster and the Fender Precision Bass (d. 1991)
August 10, 1943 – Ronnie Spector (born Veronica Yvette Bennett), vocals (The Ronettes) (d. 2022)
Rock Remembrances
August 10, 2008 – Deep-voiced singer Isaac Hayes dies at his home in Memphis, Tennessee, following a series of strokes. He was 65. Hayes won an Oscar in 1971 for his hit "Theme From Shaft" and was also well-known as the voice of Chef on South Park. He also won several Grammys, and was the co-writer of the song "Soul Man." Hayes was married four times and had 12 children.