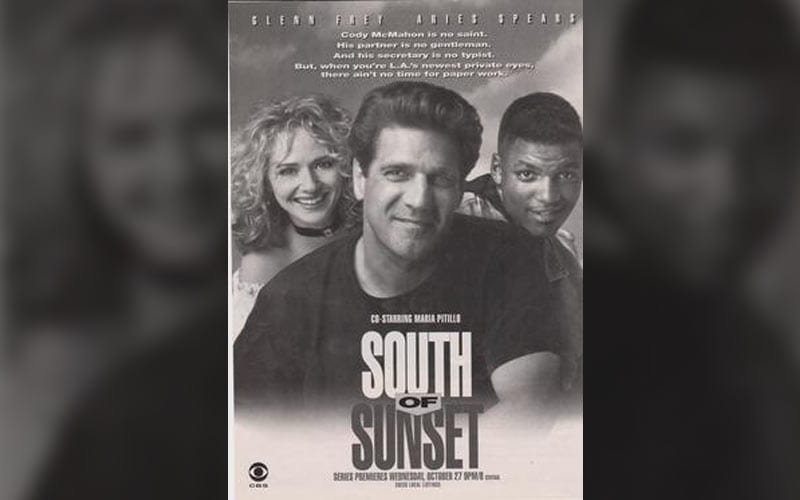 October 27, 1977 – Roy Estrada, an original member of Frank Zappa's Mothers of Invention and a founding member of Little Feat, is convicted of sexual assault on a child. He is convicted again in 1994 for another act of sexual assault and serves six years in prison. In January 2012, he pleads guilty to a charge of continuous sexual abuse of a child and is sentenced to 25 years in prison with no chance for parole. He is not eligible to be released until he is 93.
October 27, 1992 – Neil Young releases his twelfth studio album, Harvest Moon. It is considered by many to be the sequel to his album, Harvest, released twenty years earlier. It sells over 2 million copies in the U.S.
October 27, 1988 – U2's documentary Rattle and Hum has its world premiere in Dublin. It is described as a frill-free "scrapbook" by guitarist the Edge and an attempt to see "how big this thing could get" by the band's manager, Paul McGuinness. The film captures the band on the road across America during their 1987 tour supporting The Joshua Tree.
Top 10 Best Rock Docs To Watch Right Now
October 27, 1989 – Adam Clayton of U2 is convicted of drunk driving. He is fined £500 (about $788) and banned from driving for one year.
October 27, 2003 – Scott Weiland of The Stone Temple Pilots is arrested on his birthday in Hollywood, California, after he hits a parked van with his BMW and tries to flee from the scene but is caught fifteen blocks away. He is charged with driving under the influence of drugs and alcohol and released on $15,000 bail. Ironically, just a week prior, a judge had given Weiland a positive progress report on staying clean after his no-contest plea on two felony counts stemming from a May arrest on suspicion of drug possession.
October 27, 1992 – Bo Diddley files a lawsuit against his deceased manager Martin Otelsberg for allegedly using $75,000 of his earnings for unauthorized personal expenses. Diddley wins the lawsuit in June of 1994.
October 27, 1964 – Salvatore Philip Bono (31) marries Cherilyn Sarkisian LaPiere (18). They perform together as Caesar and Cleo, before changing the name of their act to Sonny and Cher.
October 27, 1993 – The TV show South of Sunset, starring Glenn Frey of the Eagles, premieres on CBS. The pilot episode receives such low ratings that it is the only episode that is ever aired.
October 27, 2014 – Sting's musical, The Last Ship, opens on Broadway. Celebrities including Billy Joel, Robert De Niro, Bruce Springsteen, Debbie Harry and Liam Neeson are in attendance. The show closes in just three months, but garners Sting two Tony nominations for Best Score and Best Orchestrations.
Top 10 Rock Songs Inspired By Literature
Classic Rock Birthdays
October 27, 1951 – K.K. Downing (born Kenneth Downing, Jr.), guitar (Judas Priest)
October 27, 1967 – Scott Weiland (born Scott Richard Kline), vocals (Stone Temple Pilots, Velvet Revolver) (d. 2015)
October 27, 1958 – Simon Le Bon, vocals (Duran Duran)
October 27, 1949 – Garry Tallent, bass (Bruce Springsteen's E Street Band)
October 27, 1948 – Byron Allred, keyboards (Steve Miller Band)
October 27, 1953 – Peter Dodd, guitar, vocals (The Thompson Twins)
October 27, 1945 – Mark Ryan, bass (Quicksilver Messenger Service)
12 Most Influential Live Classic Rock Albums of All Time
Rock Remembrances
October 27, 1980 – Steve Took (born Stephen Ross Porter) dies from asphyxiation after inhaling a cocktail cherry. He was 31. Took had been a founding member of Tyrannosaurus Rex (later T. Rex) with Marc Bolan. Took was nicknamed "The Phantom Spiker" for allegedly adding LSD to drinks at parties. This in part led to his split with Bolan. Prior to his death, Took had injected morphine and eaten hallucinogenic mushrooms which contributed to his death.
October 27, 2013 – Lou Reed (born Lewis Allan Reed) dies from liver disease. He was 71. Reed was the frontman for Velvet Underground and a successful and influential solo artist for decades. During his first year in college, Reed had a mental breakdown, after which his parents consented to electroconvulsive therapy (ECT) for his depression. Andy Warhol was Reed's mentor and a lifelong friend. The Velvet Underground & Nico became one of the most influential rock albums of all time, although it had weak sales. Brian Eno is quoted as saying that, "Everyone who bought one of those 30,000 copies started a band." In 2008, Reed married multi-media and performance artist Laurie Anderson. In 1996, the Velvet Underground were inducted into the Rock and Roll Hall of Fame; Reed was inducted as a solo artist in 2015.
Backstage Access:
Lou Reed, Rock Master