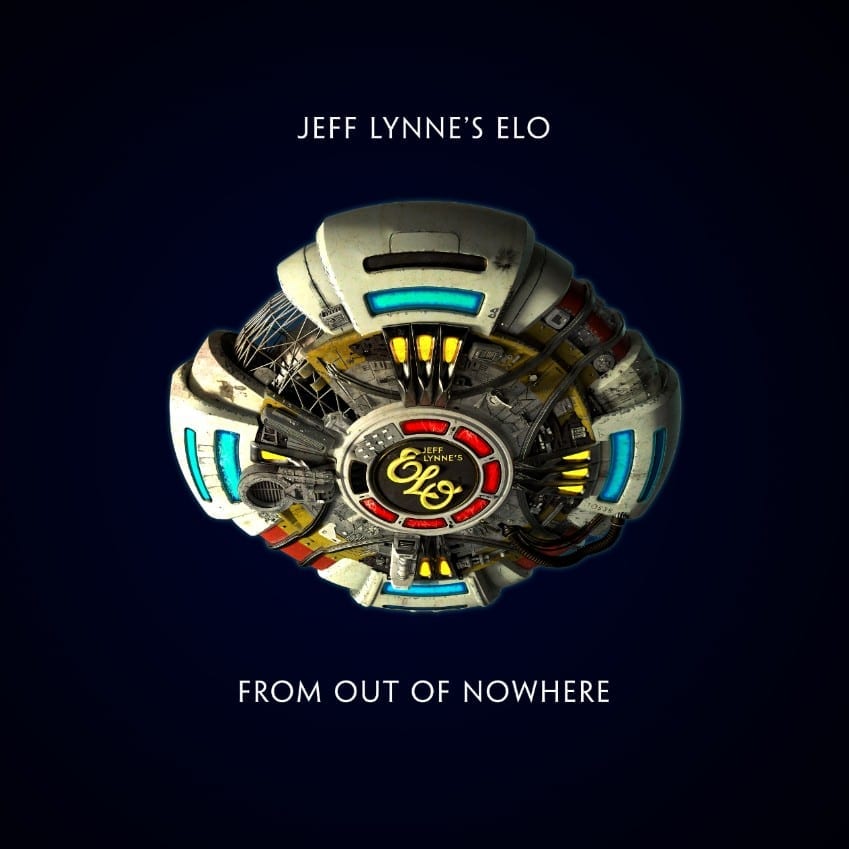 Rock and Roll Hall of Famer Jeff Lynne has announced the release of a brand new album, due out November 1, 2019, via Columbia Records. From Out of Nowhere, the highly anticipated follow-up to the 2015 album Alone in the Universe, is the 14th album by ELO and the 2nd under the moniker Jeff Lynne's ELO.
The first taste of the new album, the buoyant title track, captures both the essence of classic ELO (minus the layered strings and keyboards) as well as Lynne's innovative legacy. A gifted composer, singer, and producer, Lynne also plays nearly every note of the music on guitars, bass, piano, drums, keyboards, and vibes, as well as singing all of the lead and layered harmony vocals. Steve Jay, who engineered the album, adds some percussion.
In a recent press release, Lynne explained that the song is about joy and hope and salvation, noting that optimism is a recurring theme throughout the album – "Everybody's got to have a bit of hope." As for the title – "'From Out of Nowhere" — that's exactly where it came from," Lynne said. "That's the first one I wrote for this album and it's kind of like that."
Take a listen to the title track "From Out of Nowhere" below. With its jangly, descending guitar line, catchy rhythm and vintage ELO sound, this song appeals to both new and old ELO fans and will find a regular spot on many a playlist. Pre-order your copy of the album here.
Jeff Lynne's ELO – "From Out of Nowhere"
Jeff Lynne's ELO – From Out of Nowhere Track Listing
1. From Out Of Nowhere
2. Help Yourself
3. All My Love
4. Down Came The Rain
5. Losing You
6. One More Time
7. Sci-Fi Woman
8. Goin' Out On Me
9. Time Of Our Life
10. Songbird