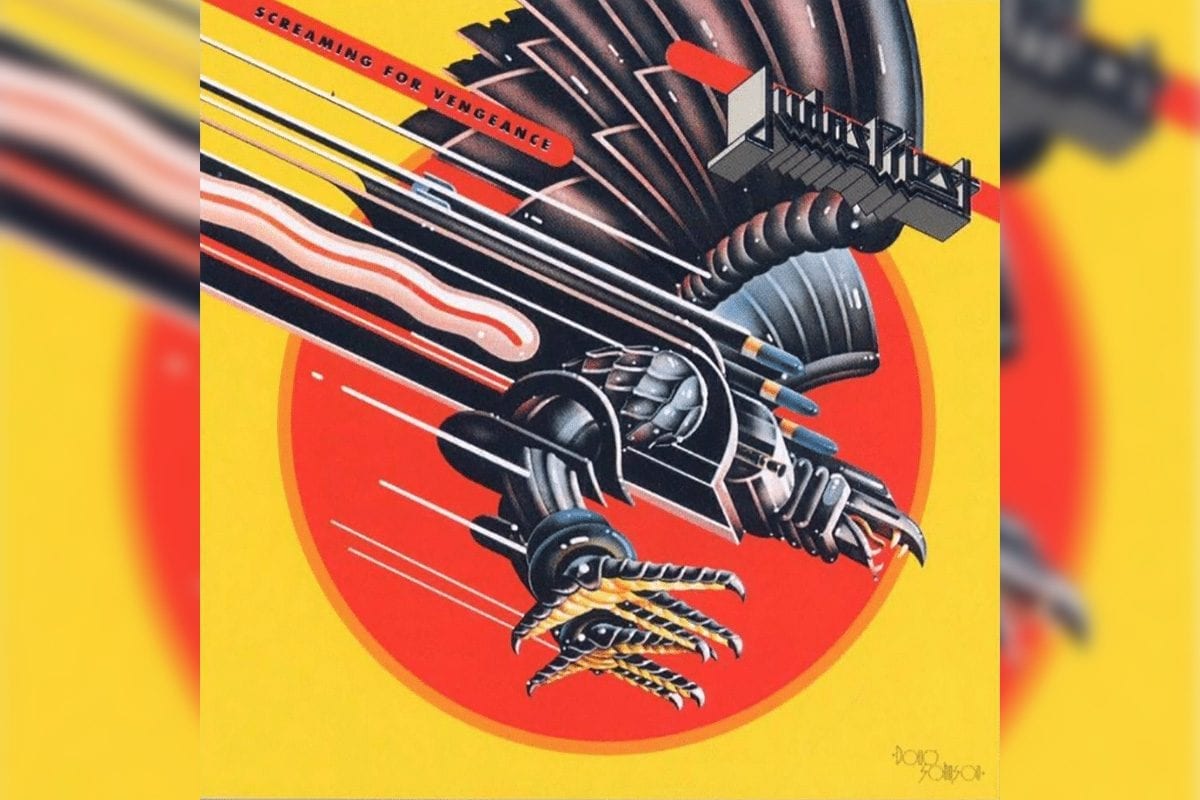 July 17, 1979 – Gary Moore leaves Thin Lizzy for the final time to support his solo career, with the blessing of Phil Lynott. He is replaced by Midge Ure.
July 17, 1994 – Gene Simmons and Paul Stanley of Kiss raid a Kiss convention in Michigan to reclaim their Kiss costumes that were stolen more than a decade ago.
July 17, 1982 – Judas Priest release Screaming For Vengeance, their eighth studio album. It goes on to sell over 5 million copies worldwide.
Backstage Access:
Rob Halford and the Secret Lives of Metal Gods
Classic Rock Birthdays
July 17, 1949 – Geezer Butler (born Terence Michael Joseph "Geezer" Butler), bass (Black Sabbath)
July 17, 1939 – Spencer Davis (born Spencer David Nelson Davies), guitar (The Spencer Davis Group) (d. 2020)
July 17, 1949 – Mick Tucker, drums (Sweet) (d. 2002)
July 17, 1957 – Bruce Crump, drums (Molly Hatchet) (d. 2015)
July 17, 1952 – Chet McCracken, drums (The Doobie Brothers)
July 17, 1948 – Ron Asheton, guitar (Iggy Pop And The Stooges) (d. 2009)
20 Facts You Might Not Know About Black Sabbath
Rock Remembrances
July 17, 2021 –  Robby Steinhardt, violinist and co-lead vocalist of Kansas, dies from complications of acute pancreatitis in Tampa, FL. He was 71. Steinhardt was a member of Kansas during their most successful years, and was influential in creating their unique sound by treating his violin parts like additional vocals.
July 17, 1996 – Chas Chandler (born Bryan James Chandler) dies of an aortic aneurysm in Newcastle, England. He was 57. Chandler was the original bass player with The Animals.  After the group broke up, he became the manager of Jimi Hendrix and then of  Slade. Chandler was instrumental in the making of the first two Hendrix albums and also got Jimi to revert back to using his original name from his moniker of Jimmy James.
July 17, 1967 – Jazz saxophonist John Coltrane dies from liver cancer in Long Island, New York. He was 40. Coltrane was one of the most important saxophone players ever, at the forefront of free jazz. His posthumous awards include being canonized by the African Orthodox Church and renamed as Saint John William Coltrane.
July 17, 1959 – Billie Holiday (born Eleanora Fagan) dies in New York City from cirrhosis of the liver after years of alcohol abuse.  She was 43. While in the hospital, Holiday remained under arrest for heroin possession, with police officers stationed at the door to her room.  She was a seminal influence as a singer, impacting those who came after her for decades to come.  Posthumously, she was awarded the Grammy Lifetime Achievement Award, inducted into the Rock and Roll Hall of Fame, and given her own U.S. postage stamp. Sadly, she was cheated out of most of her earnings and died with less than a dollar in her bank account.