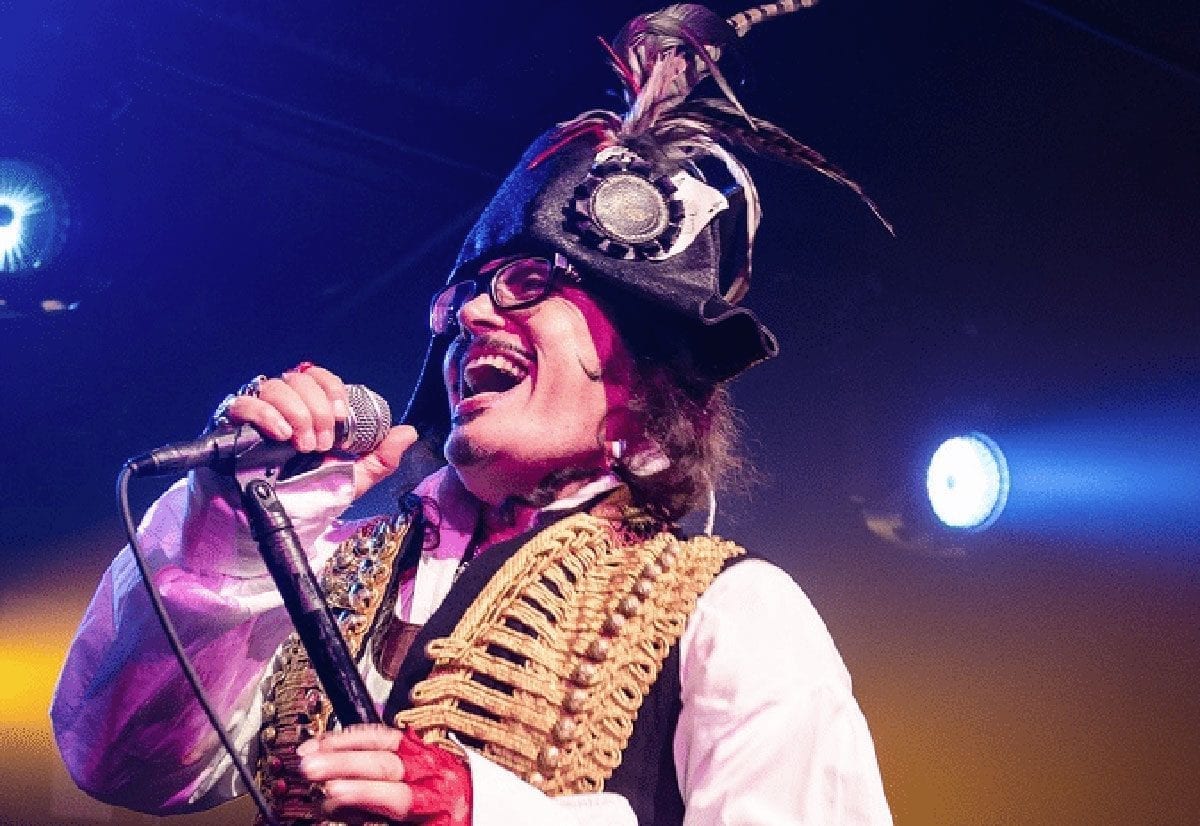 November 3, 1997 – University of Iowa student Todd Miller comes to an out of court settlement with Metallica after suing them for losing his sense of smell at a concert. Miller said he was unwillingly picked up and passed along over the top of the crowd at a 1993 concert as a body surfer and was eventually dropped on his head, where he sustained a serious injury that resulted in the loss of much of his sense of smell.
November 3, 1972 – James Taylor and Carly Simon are married by a judge in Simon's Manhattan apartment. Later that night, Simon joins Taylor on stage at New York's Radio City Music Hall and announces their union to a cheering crowd. They have two children, and a string of hit records apiece, before divorcing in 1983.
November 3, 1992 – Bon Jovi release their fifth studio album, Keep The Faith, which features three Top 40 hits: "Keep The Faith", "Bed of Roses" and "In These Arms." The album sells over 2 million copies in the U.S.
November 3, 2004 – Eric Clapton is made a Commander of the Order of the British Empire, or CBE at Buckingham Palace.
November 3, 1964 – A 17-year-old Rolling Stones fan falls from a balcony at a concert in Cleveland, OH. Luckily, she escapes with minor injuries. Mayor Ralph S. Locher bans all future pop concerts, saying, "Such groups do not add to the community's culture or entertainment." Judge Gagliardo, says the concerts "were like feeding narcotics to teenagers."
November 3, 1991 – More than 300,000 people attend Bill Graham's funeral at Golden Gate Park in San Francisco. Performers at the free concert include the Grateful Dead, Crosby, Stills, Nash & Young, Santana, Jackson Browne, Joe Satriani and Journey.
Backstage Access:
Bill Graham and the Rock & Roll Revolution
Classic Rock Birthdays
November 3, 1954 – Adam Ant (born Stuart Leslie Goddard), vocals
November 3, 1945 – Nick Simper, bass (Deep Purple)
30 Rock Stars That Changed Their Name
Rock Remembrances
November 3, 2011 – Cory Smoot, guitarist in Gwar, dies from a coronary artery thrombosis, or a fatal blood clot. He was 34. Cory Smoot took over the role of Flattus Maximus in 2002. When Smoot died, the character was officially retired.
November 3, 2010 – Jim Clench, bass player with April Wine and Bachman-Turner Overdrive, dies of lung cancer in Montreal. He was 61. Clench recorded four albums with April Wine before leaving to join BTO and replace Randy Bachman. Clench also guested on many albums, including Bryan Adams' debut.
15 Most Overlooked Artists by the Rock and Roll Hall of Fame